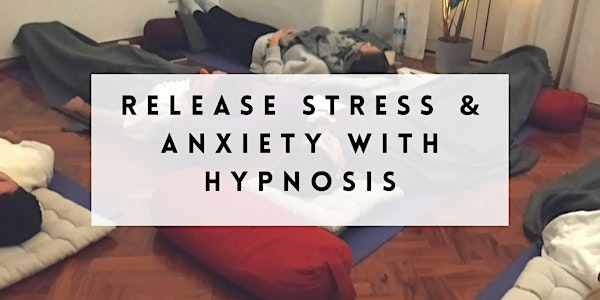 Release stress & anxiety with hypnosis
Learn how to release your stress & anxiety using the power of your subconscious
When and where
Location
Little Yoga Space 42 Rua da Assunção 1100-044 Lisboa Portugal
About this event
Join me for a workshop where I will teach you how to manage your stress and anxiety in a different way, so you can start enjoying your life in a less-reactive, more calm, confident, and resilient way.
Learn how the brain works, how emotions are made and why you feel the way you feel, and most importantly, what to do when you don't like the way you feel!
You will walk out in a very calm and peaceful state with a tool that you can use for the rest of your life to self-regulate.
This workshop is for anyone who would like to feel good and is curious about the power of the subconscious mind and what hypnosis can do.
A hypnotic trance is a completely natural state that happens to everyone on a daily basis. For example, when you are totally absorbed by a book and you cannot hear anything around you, or when you are driving to a familiar place but you cannot remember much of the journey.
Hypnosis is an entirely safe practice that allows you to relax deeply so you can access your subconscious mind to create lasting change.
Contrary to what's shown in the movies, you never lose control over yourself, and you can open your eyes at any time and go if you decide to.
All you need to bring is a water bottle and a notebook to take some notes on if you wish.
Please note: hypnosis is not recommended for people who suffer from epilepsy.
To register, get your ticket here: https://app.acuityscheduling.com/schedule.php?owner=20336387&appointmentType=36647183