Your private celebration, special friends & a beautiful natural space with curated details. Creating a uniquely personal & memorable event.
About this event
Our half day celebration gatherings are a beautiful opportunity for you and a special group of friends to enjoy your own private event, set within the breath-taking natural settings of The Quinta here in Azenhas do Mar.
Priced at just €45 p/guest, we have carefully curated a menu of event experiences and personalised "Add-on's" for you to choose from, to create a celebration that is beautiful, sustainable, unique, and truly memorable.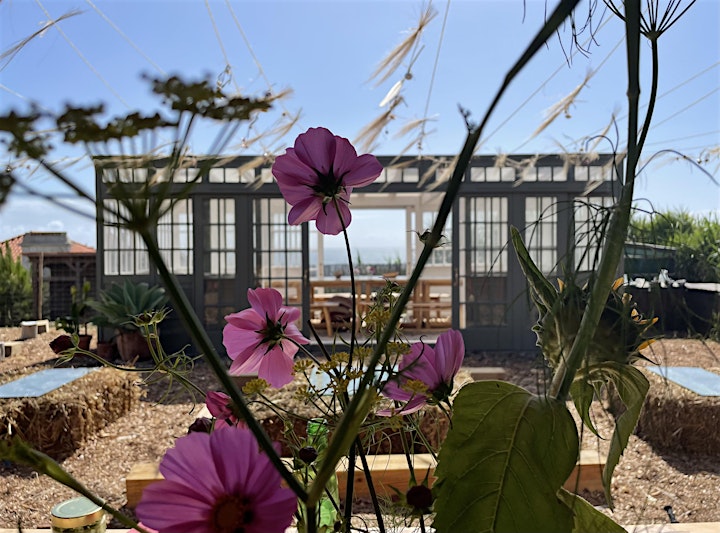 Your Unique Experience:
As well as enjoying the Quinta's private gardens, your event will include your choice from our menu of experiences creating the focal point for an extra special gathering.
Wild Food Dining (non-vegan or vegan): Forage, cook and dine together
Botanical Cocktails: Create and drink herb infused cocktails
Fire, Bow & Bread: Bushcrafts around the fire, cooking bread
Flower Crowns and Flower Arranging: Create a beautiful floral piece
Natural Skincare: Selfcare infused with medicinal plants
Mindful Creativity: Calming Japanese Ink marbling
Festive reefs (Nov & Dec only): Craft an organic festive centrepiece
Ceramics: Working creatively with clay
Healing Herbs: Creating personalised herbal Infusions
Other: I have a specific request
You can also elevate your event by adding personalised gifts, organic fruit platters, a wild flower cake or even live music, choosing from the options in the "Add-on's" menu at check-out or with us directly.
All bookings include Email Invitations for your guests, Herb Infused Waters, Vintage Crockery, Floral Place Settings and Free Off-Street Parking for 10 cars.
How to book:
Go ahead and select your preferred date, any Add-on's you'd like to include, and choose from the event options in the drop menu when filling out the order form.
Once you've paid the Confirmation Deposit (€90 + booking fee) we will email you a unique access code for your guests to purchase their own tickets.
Priced at just €45 per guest, each attendee can purchase their own ticket easily, or you have the possibility to purchase multiple tickets for all guests as a gift.
The Confirmation Deposit automatically of €90 includes 2 tickets for the first two special guests of your party, as well as ensuring your date is provisionally confirmed.
To secure your date, the minimum number of guests (8) must be confirmed within 10 business days of paying your Confirmation Deposit.
Your event can have a maximum of 16 guests.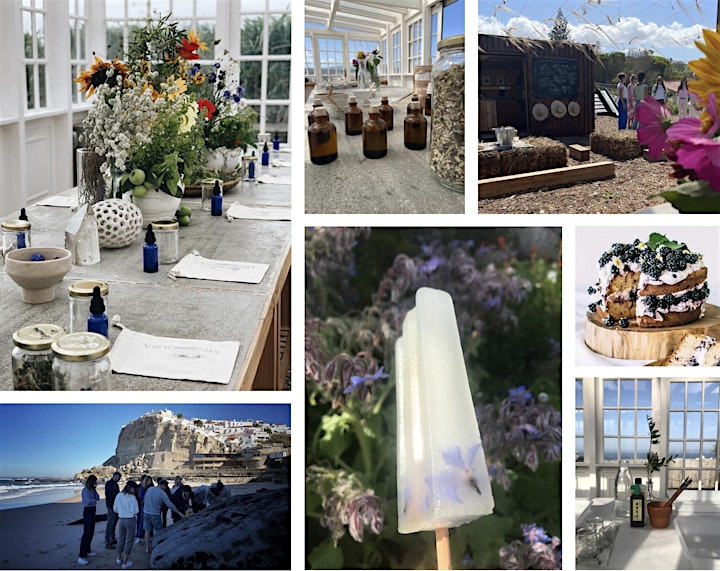 Terms & Conditions:
To secure your booking, the minimum number of guests (8) must be confirmed within 10 business days of paying your Confirmation Deposit.
If the selected event date has not sold 6 individual tickets (not including the Confirmation Deposit) or more (maximum 14) within 10 business days of paying the Confirmation Deposit, your provisional booking will be cancelled.
The Confirmation Deposit is non-refundable.
Eventbrite booking fees are non-refundable.
Tickets are non-refundable.
If for any reason the organiser cancels the event you will be offered a full refund or credit for a future event of the same value.