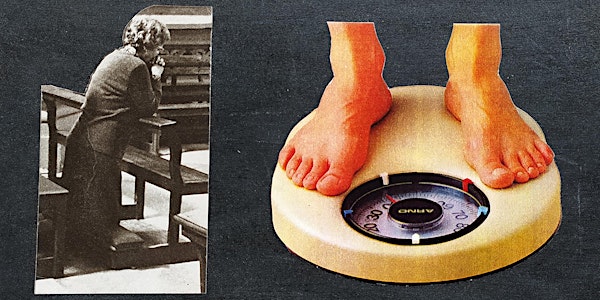 WORKSHOP: Visual Analogies
Guest facilitator Letícia Barreto will demonstrate the concept of visual analogy through collage techniques using image /text.
When and where
Location
Largo Residências Largo Cabeço da Bola 1150-158 Lisboa Portugal
Refund Policy
Contact the organizer to request a refund.
Eventbrite's fee is nonrefundable.
About this event
Seeing is not a simple optical phenomenon, but an act of choice.
According to the writer John Berger, in his famous work Ways of Seeing, the way we interpret the world around us is affected by what we know or believe. This way, our perception, and worldview will influence how we read images. The meaning we give to an image changes according to what is next to it or what comes immediately after it.
In this workshop, we will explore the concept of visual analogy between images and between images and text. We will start with a brief historical contextualization, through examples of artists who use visual analogy as raw material for their creations. Through practical exercises, we will create awareness of this art of looking for similarities in differences, of connecting apparently different things.
This workshop is aimed at people from the age of 15 and up, with no upper age limit, who want to develop the more metaphorical aspect of collage. No experience in the arts is necessary.
Each participant should bring about 30 to 50 images, and 15 to 20 sentences or short texts, previously selected. The number is important, because the more images you have, the greater the possibilities for combinations. They can be images from newspapers, magazines, advertisements, etc.
The images should be chosen intuitively and randomly, without thinking about what to do with them. The secret is to separate everything that catches your attention. Either by color, texture, shape, or content. Phrases/small texts should also be chosen intuitively.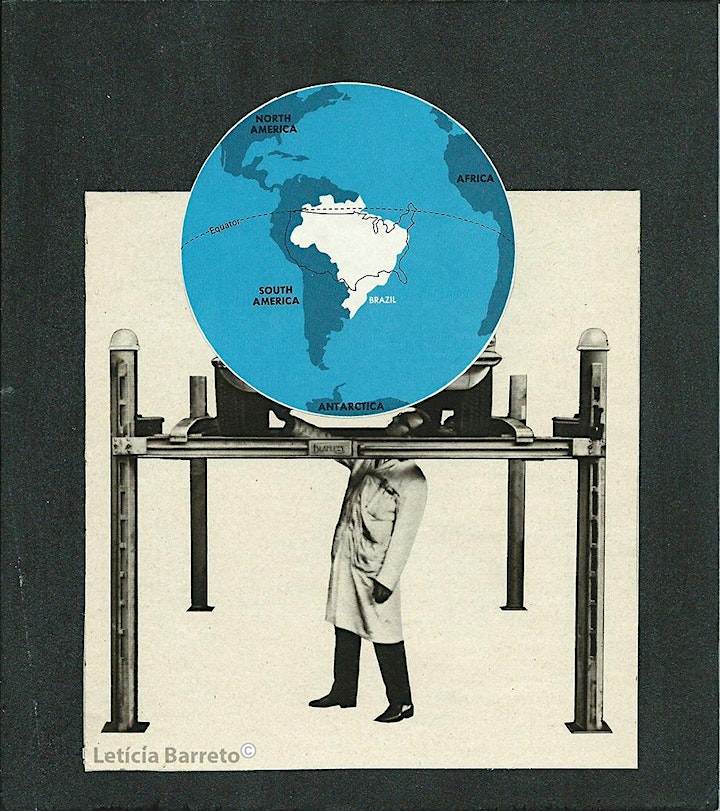 Letícia Barreto (n. 1974 Sorocaba/SP – Brazil). Visual artist based in Lisbon, Portugal. I studied fine arts at Istituto Lorenzo di Medici in Florence, with Rotary Foundation´s scholarship. I hold a Master's degree in Visual Arts and Intermedia from Évora University in Portugal. I have exhibited in Brazil, the USA, Ecuador, Italy, Portugal, Germany and France. I have worked with curators such as Diedrich Diederichsen, Anselm Franke, Amilcar Packer and Max Jorge Hinderer Cruz.
Letícia Barreto, 1974, Sorocaba/SP – Brasil. Artista visual multimídia e arte-educadora. É mestre em Artes Visuais e Intermédia pela Universidade de Évora, Portugal. Como bolsista da Fundação Rotary Internacional, estudou Artes Plásticas no Instituto Lorenzo de Medici, em Florença, Itália. Ainda na Itália, participou de residências artísticas e fez cursos de formação e especialização para professores em artes plásticas. O seu trabalho artístico desenvolve-se através de vários meios de expressão, privilegiando a pintura, o desenho, a analogia visual, a intervenção sobre objetos e fotografias, a instalação e a intervenção urbana.
Collage Working Club (CWC) is a weekly open workspace for artists working in the medium of paper. Organised in the format of alternate 'drop in' sessions and workshops masterclasses, it will have both a regular facilitator whilst also involving the artist community in the sharing of knowledge and skills. Providing materials, education and connections is the primary aim of CWC, and it will do this through the interdisciplinary art of collage as both an art form and a tool for personal growth.
​The group is hosted by visual artist Nina Fraser, and occupies a physical space at Largo Residências, working with Residências Refúgio, a cultural and social project in Arroios, Lisbon.
www.collageworkingclub.weebly.com
https://www.largoresidencias.com
https://residenciasrefugio.pt