Sales Have Ended
Registrations are closed
Thank you for registering Gracias por registrarse Obrigado por se inscrever.
Sales Have Ended
Registrations are closed
Thank you for registering Gracias por registrarse Obrigado por se inscrever.
Final Workshop of the WUIVIEW Project: WUIVIEW products and services for Wildland Urban Interface fire self-protection at home-owner level
About this event
Workshop
Organized in the frame of Project/ Organizado em el marco del Proyecto/ Organizado no âmbito do Projeto
WUIVIEW - Wildland-Urban Interface Virtual Essays Workbench (www.wuiview.org ).
This workshop will focus on assessing and analyzing vulnerabilities at the WUI microscale, as well as exploring simulation tools in case studies. It will be held in English and online but will have simultaneous translation to Spanish and Portuguese.
Este workshop se enfocará en evaluar y analizar vulnerabilidades en la microescala IUF, así como explorar herramientas de simulación en casos de estudio. Sera realizado en Inglés y online pero tendrá traducción simultánea al castellano y portugués.
Este workshop estará focado em avaliar e analisar vulnerabilidades na microescala da IUF, bem como explorar ferramentas de simulação em estudos de caso. Será realizado online e em Inglês, mas terá tradução simultânea para português e espanhol.
Registration is free/ Inscripciones gratuitas/ Inscrição gratuita
Programme/Programa
(CET/Madrid time, -1h Lisbon time)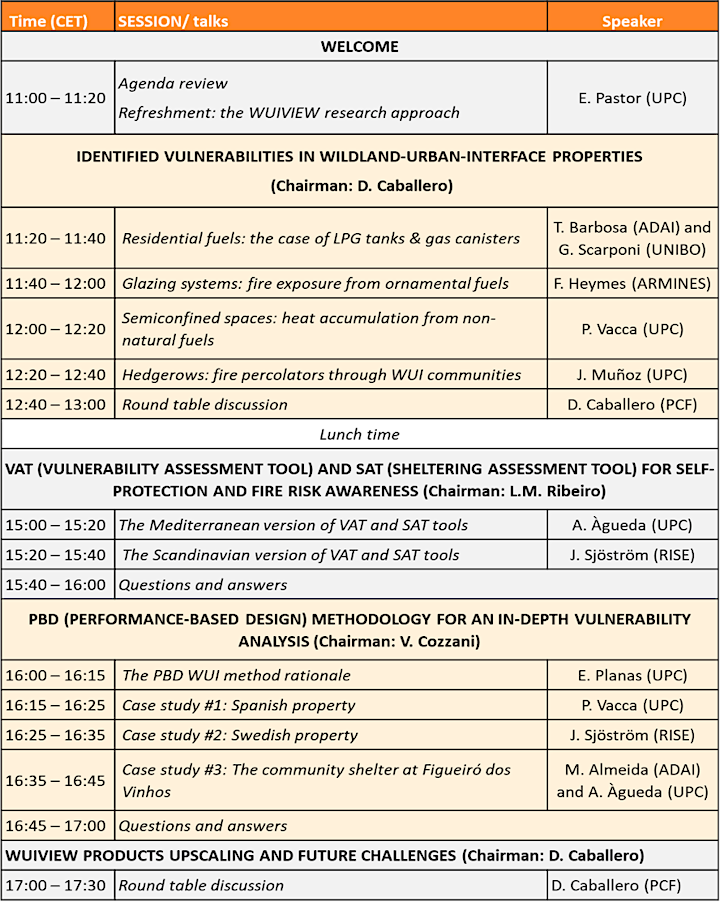 WUIVIEW Project is financed by the ECHO Program of the European Union (European Civil Protection and Humanitarian Aid Operations). Follow its activities also on TWITTER and FACEBOOK.
Project partners/ Sócios del Proyecto/ Parceiros do Projeto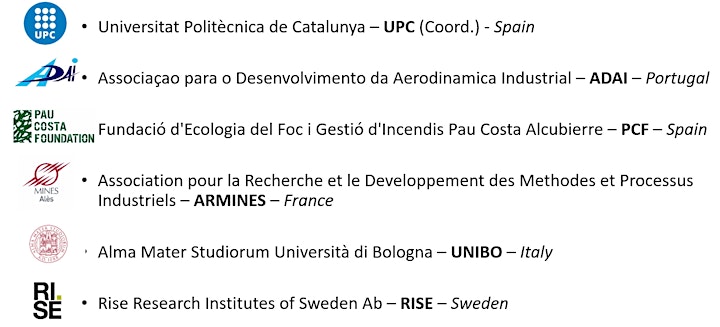 Organizer of Wildfire self-protection in the WUI at home-owner level