The VR/AR Association Portugal will be hosting an executive dinner event on November 5th, during the Web Summit in Lisbon, Portugal.
About this Event
The VR/AR/XR community attending Web Summit will gather for drinks & dinner at a VIP restaurant for our executive dinner event. Come and join industry thinkers, C-level executives, investors and startups to explore ways to collaborate and network.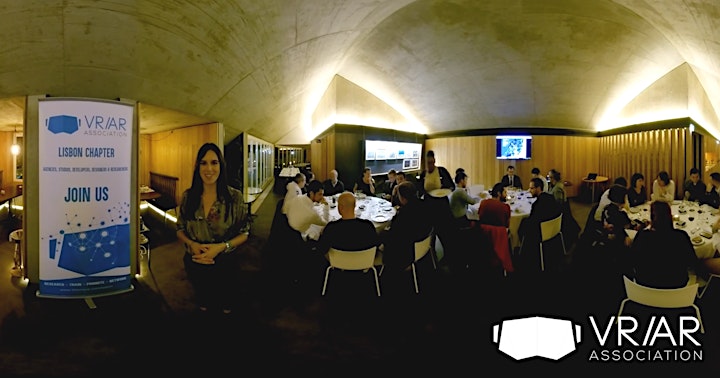 Agenda:
To begin some of our invitees will have some time to share their overview about the market
After that intro, we will have some presentations and demos
And to wrap up, delicious food and drinks
More to be announced soon!
Call for Sponsors:
If you are interested in sponsoring our annual event, email portugal@thevrara.com for more info and sponsorship packages.
VR/AR Association Membership:
To become a member of the VR/AR Association (VRARA), e-mail portugal@thevrara.com
About the venue:
"Mensagem" is a tribute to Fernando Pessoa, one of the greatest Portuguese authors. With an intimate and refined atmosphere, Message has an interior room with small niches. Each one of them has a poem name, from Fernando Pessoa's original work. The restaurant also has two balconies, authentic viewpoints of the Portuguese capital, where you can see the Castle, the Tagus River and "Lisbon and its houses of various colors".
Site: https://pessoa.luxhotels.pt/mensagem
Disclaimer:
- This dinner is not affiliated nor happens at WebSummit venue.
- Along the payment process you will be prompted to login with your PayPal account. If you don't have one, just click at the gray button (PAGAR COM CONTA BANCÁRIA OU CARTÃO DE CRÉDITO / PAY WITH BANK ACCOUNT OR CREDIT CARD) and proceed with you card information.