The Café is a space to meet, connect, collaborate and experiment new ideas (and is also a way of testing new methods of co-transformation).
About this event
Welcome to The Café | Matchbox Adventure Episode #8
Happy New Year to all!
The Matchbox is a universe in which story-sharing is the fuel to explore ideas and solutions, and help someone to breakthrough a challenge, personal or professional.
What to expect:
90 min of creativity, being part of a creative experience, help someone solve a problem, or get a fantastic group listening to you and your problems/challenges and contributing to find solutions!
Participants of previous Matchbox Adventures told us...
It felt great! Exploring unthinkable ideas (never imagined befored) and helping solve problems in a creative way, feeling inspired, encouraged, and listened to while you have fun! (problem solver)
What did I got from this Matchbox? "I got lots of solutions even if no one knew yesterday what I am doing" (Problem Giver)
Loving be part of a creative session that is not work, meeting other creatives from different walks of life with whom we bounced the ideas together, and helped someone I never met before.  (Problem Solver)
What surprised you most? "the imagining the possibilities" (Problem Solver)
Are you a problem solver or a problem giver and love experimentation?
Join this Matchbox Adventure!
A Matchbox Adventure is a concept for inspiring collaborative action and making ideas spark, with the purpose to help someone in the group to overcome obstacles.
It's for FUN, INSPIRATION and HUMAN CONNECTION, and...it's simple!
Ready to be inspired?
Here is the Super Important Matchbox Guest Checklist:
Guests must get into The Café from a laptop/computer with really good wifi access. (please do not join from a phone - it doesn't work at well as a laptop)
Guest must download the latest Zoom version (you don't want to miss out on all the fake mustache fun).
We kindly ask that you arrive on time so that we can start and end on time.
Guests register either to give a problem or to solve a problem.
This event will be held in English and requires active participation.
If you have any questions, arrive 15 min earlier: we will be there to help you (maybe wearing a fake mustache).
Just one last thing: you need to bring a matchbox with you (don't worry. It will all make sense in the end. Just trust the universe).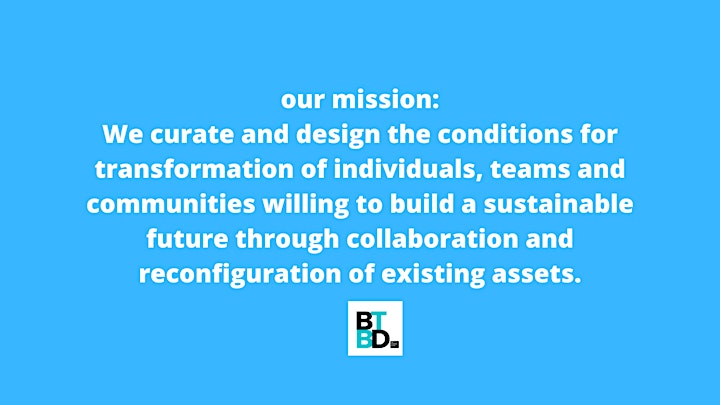 Organiser of THE CAFÉ | MATCHBOX ADVENTURES - EPISODE #8