The Café is a space to meet, connect, collaborate and experiment new ideas (and is also a way of testing new methods of transformation).
About this event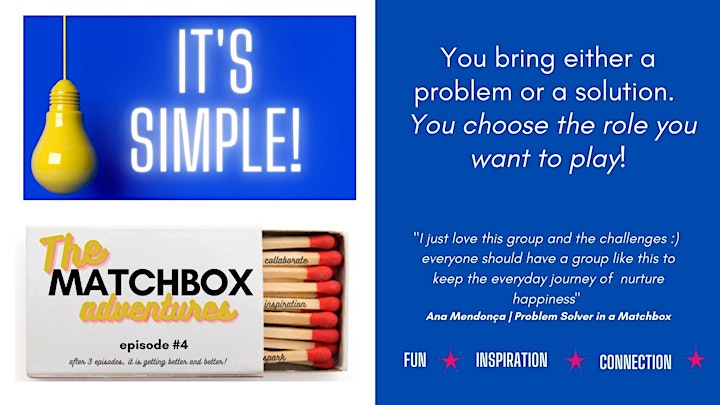 Welcome to The Café | Matchbox Adventure Episode #4
It's for FUN, INSPIRATION and HUMAN CONNECTION, and...it's simple!
We are thrilled to open our creative process to new members...
In this very interactive 90 minutes adventure, we will discover hidden connections to explore real problems, new possibilities to achieve objectives or overcome obstacles (which is what a problem is!) in your personal or professional life.
Participants of the Matchbox Adventure Episode #3 told us...
"Everyone should have a group like this to keep the journey of continuing everyday happiness."
"I am going back inspired, I had a lot of fun, and unthinkable ways to solve a problem!"
"What brought me here? A problem needed solving."
Are you a problem solver or a problem giver? Come along and join this Matchbox Adventure!
A Matchbox Adventure is a concept for inspiring collaborative action and making ideas spark, with the purpose to help someone in the group to overcome obstacles.
Ready to be sparked?
Here is the Super Important Matchbox Guest Checklist:
Guests must get into The Café from a laptop/computer with really good wifi access.
Guest must download the latest Zoom version (you don't want to miss out on all the fake mustache fun).
We would kindly ask that you arrive on time so that we can start and end on time.
Guests register either to bring a problem or to solve a problem.
This event will be held in English and requires active participation.
If you have any questions, arrive 15 min earlier: we will be there to help you (maybe wearing a fake moustache).
Just one last thing: you need to bring a matchbox with you (don't worry. It will all make sense in the end. Just trust the universe).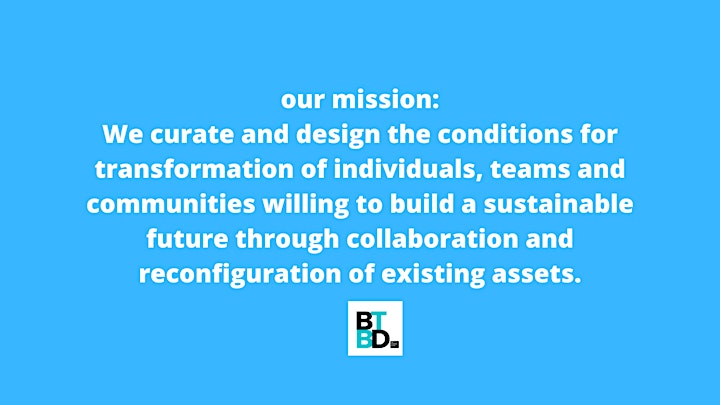 Organiser of THE CAFÉ | MATCHBOX ADVENTURES - EPISODE #4