Are you ready to do writing, not just think about it? Do you need space? Are you curious about what else to do with texts? Time to find out!
About this event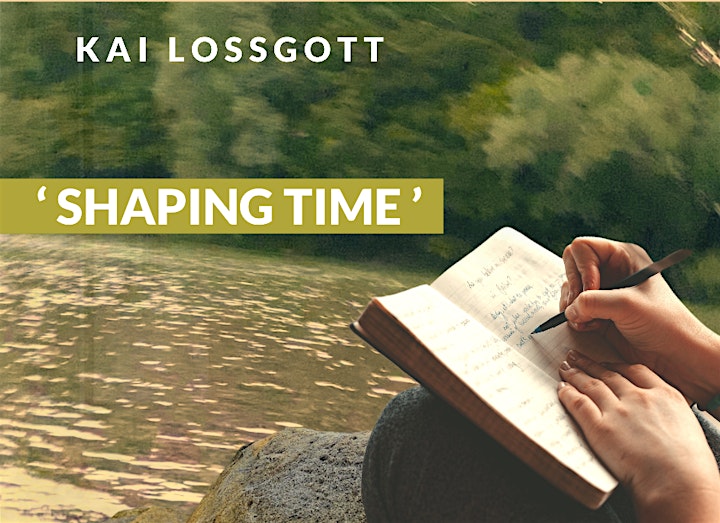 Summer Riverside Experimental Writing Lab
Dear Creative Explorer,
At one point I knew I just had to write. It wasn't something I knew in my head, but I knew. Nothing else made sense anymore except that I needed the time to sit and think and figure things out.
Is it that time for you now? As creative workers, we need to take time to remember who we are. So many other forces seem to be preventing us daily from taking time for ourselves.
That is why I'm inviting you to drop everything. Come spend six days (eight nights) in a village in Portugal with me this summer, just to reflect on your life in writing. In the process, I'll show you how to overcome creative blocks, play with the poetry of language, learn to express yourself with clarity. You'll enjoy the beautiful landscape, meet great people and taste amazing food. (And yes, you can write in your native language!)
For me, creativity means taking risks. Unstructured time promises the freedom to choose to do whatever I want. Sometimes too much freedom can result in paralysis. Sometimes a little structure is exactly what I need to be creative. Together, lets find a work-play balance to unlock your creative potential, slowly and day by day. Let's make space to clearly hear your voice in the world.
Looking forward to seeing you freely create in Portugal!
Kai Lossgott
Artist | Writer | Educator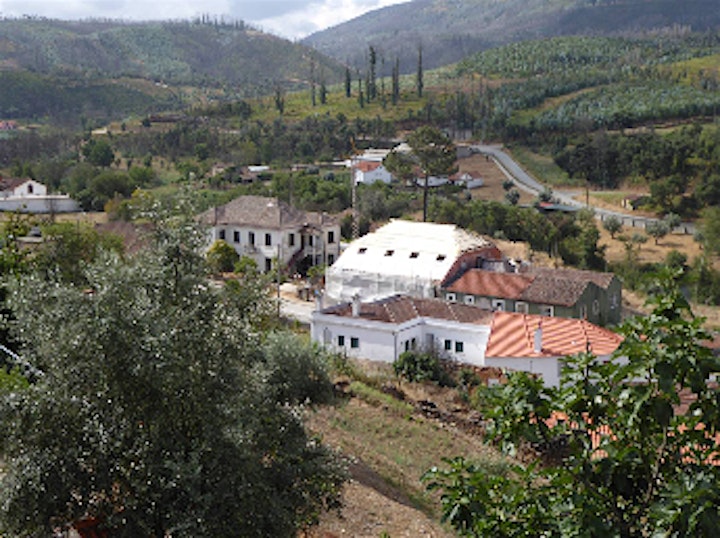 Where it happens
You're invited to discover who you are in the quiet. Ponte d'Arte (the Arts Bridge) is an artist's retreat, residency and meeting point for knowledge exchange, surrounded by 1,5 hectares of wild gardens, on the banks of the Rio Alva, in Ponte da Mucela, Portugal.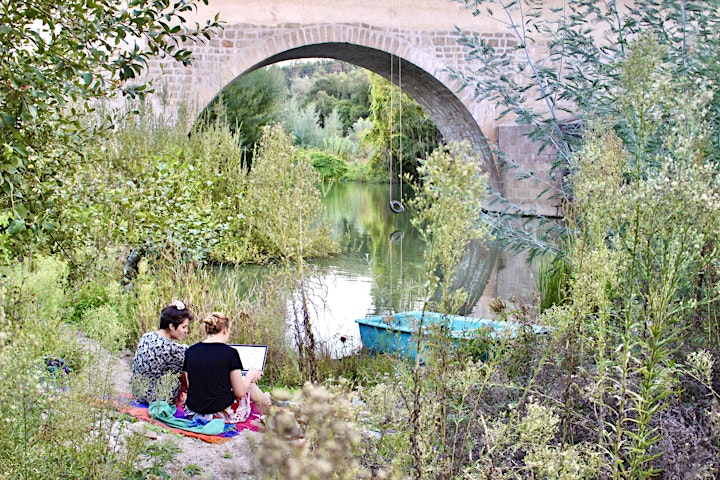 When it happens
For six summer days in July 2021, we will meet daily, striking a balance between structure and improvisation, learning and application.
Arrival is on 24 July and departure on1 August 2021, making a total of eight days away from your familiar habit and routine.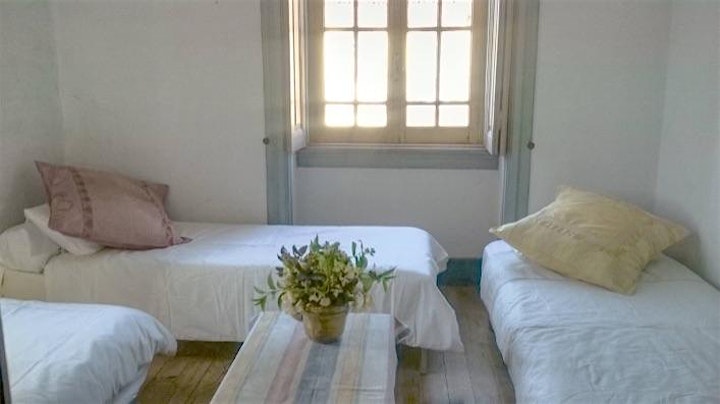 Costs
790 € (113 € per day)
Includes live guided learning experiences, group feedback, personal mentoring, basic shared accommodation, meals, laundry, transport to and from Coimbra, and a writing journal with pen. Complimentary COVID rapid test on arrival and departure. We take care of the details so you can get away and create!
This special price is made possible by sharing bedrooms, bathrooms and kitchen duties. Single rooms are available at additional cost.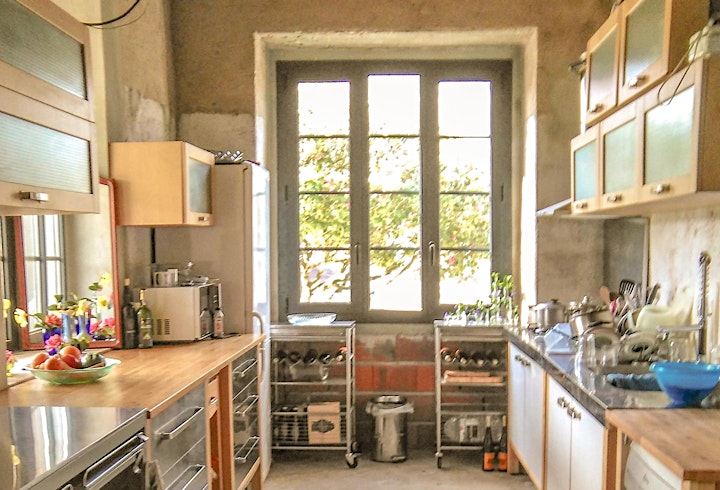 Transport
Cost excludes air travel to Porto and train to Coimbra.
Included is a shared bus from Coimbra, planned to depart in the afternoon.
If you arrive outside of schedule and need to book a taxi, we will aim to connect you with other travellers to share costs.
Your destination in Ponte da Mucela lies 30 mins drive outside of Coimbra.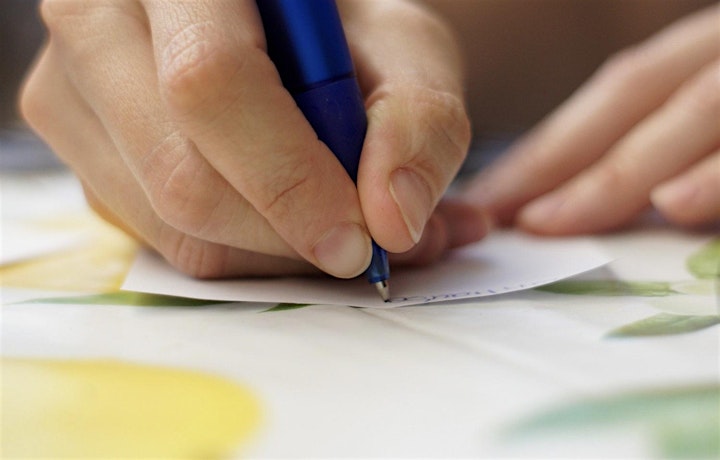 Daily Exploration
8:00 Wake up
8:30 Meditation (optional)
8:45 Writing warmup
9:00 Breakfast
9:30 Writing immersion
10:30 Tea break
12:00 Writing exploration
13:00 Lunch break
14:00 Free, unstructured exploration
14:15 (Depart for outings)
18:00 (Return from outings)
19:00 Dinner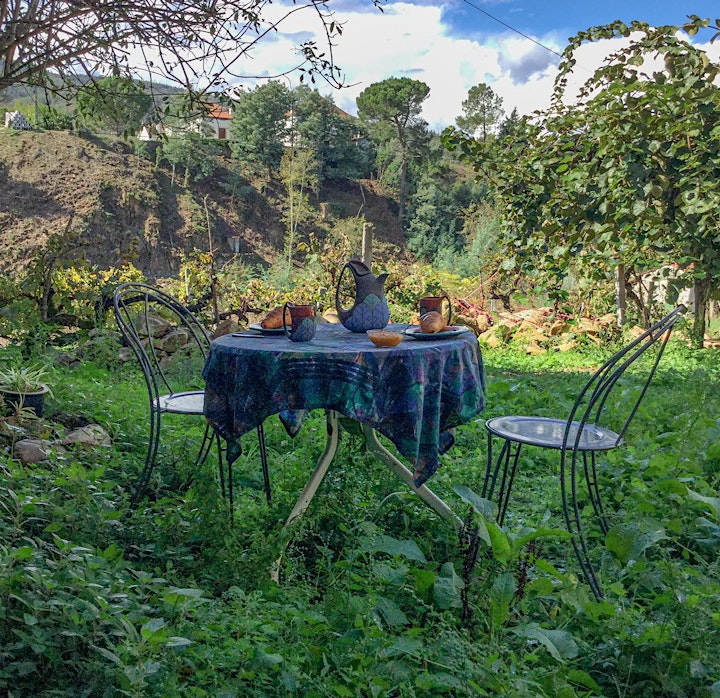 Mornings will be dedicated to trying out new skills through writing games, and the afternoons to whatever you like, but especially writing in your own time and way. You can apply what you have learned in the morning to writing situations you encounter in the afternoon, or simply rest. You can experiment freely in this time, or choose to follow a structure. In the evenings, you can choose to read us a few words, your own or others, and we will listen without interrupting. We will write anonymous feedback for you if you ask.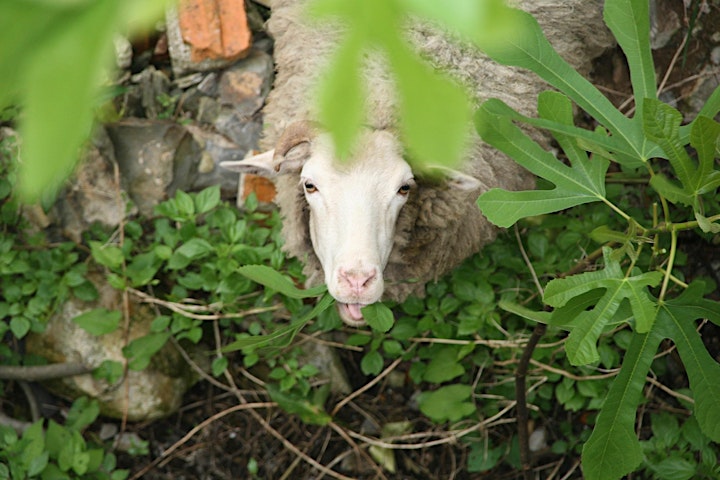 Afternoon things you might do for your writing, apart from practising your new skills:
walks and conversations
reading and written research
online research into real sites or situations
trying something you have never tried before, and experimenting with how you could turn it into writing or not

Things to expect in this course:
Group listening without interruption or feedback
Anonymous group editing and collaborative writing
Readings and Research. You will be provided with at least one reading and a list of recommended readings as well as video and audio to deepen your knowledge through self-study, now or later.
Exploration & Adventure. You will be given the opportunity to learn some key aspects of writing creatively and apply these guidelines to the exploration of your own writing practice.
Time to find yourself. You will be given enough time and space for wandering and discoveries in the neighbourhood, town and surrounding areas, or in the depths of your memory, fantasy or present reality.
Things we won't have in this course:
No challenges
Total isolation
Boredom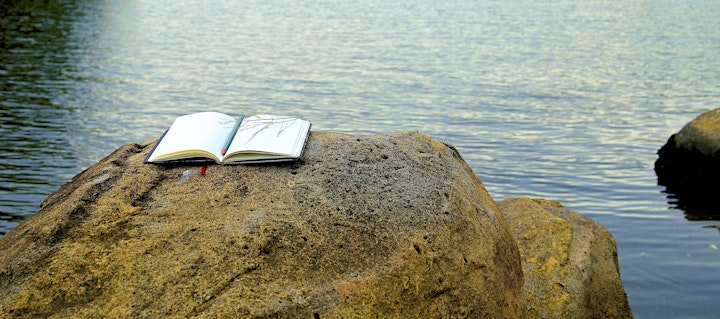 Would you love being there? Please take advantage of this offer by confirming your place now. We look forward to seeing what you create!
Organizer of Summer Riverside Writing Lab