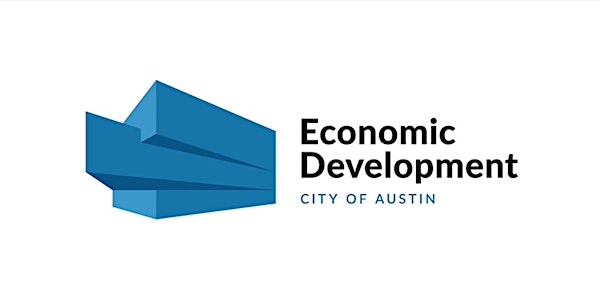 Starting (Or Rebuilding) Your Own Business
This 3-hour class will provide a general overview of the steps and info needed to start a new business or rebuild an existing business.
Refund Policy
Refunds up to 1 day before event
About this event
Topics To Be Covered:
The Mindset of an Entrepreneur
Getting Started: The Brass Tacks of Forming a Business
The Pros & Cons of Different Types of Business Structure
Evaluating The Current Market and Your Competition
What's In A Name - Tips For Choosing A Name For Your Business
Understanding What To Expect for Daily Operations & Management
Tools We Love: Low-To-No-Cost Tools To Get Started
What To Expect:
This is a virtual class using Zoom meetings. Participants will be able to speak and interact with the instructor and others, as if in a live, in-person session. There will be ample time for Q&A at the end, but we also have plenty of group discussion planned during the session as well. There will be two ten-minute breaks to allow for checking your email, grabbing a cup of coffee, etc.
Course Materials:
All participants will receive a follow-along workbook to take notes, follow instructions and complete exercises during the session.
Presentation slides and exercises will be provided to all participants.
Participants will also get a free toolkit - a collection of templates, forms, worksheets and other resources that will be made available at the end of the class. This is intended to provide additional information and support as you continue on the path to starting your business.
The City of Austin is committed to compliance with the Americans with Disabilities Act. Reasonable modifications and equal access to communications will be provided upon request - including translation and interpretation services. For assistance, please contact the Economic Development Department at 512-974-7819. The City receives and accepts Video Relay Service (VRS) calls from people who are Deaf or hard-of-hearing through Relay Texas 7-1-1.

Vicky Valdez will be the instructor for this online class.
Vicky is a former Director of the City of Austin Small Business Development Program. She is a Professor and Assistant Department Chair in Entrepreneurial Studies for Austin Community College and a Co-Founder of the Local Business Institute. Vicky has a wealth of experience and information to share about Starting (or Rebuilding) a business. View Vicky's LinkedIn Profile
Who Should Attend:
Anyone interested in starting a new business
Business owners looking to rebuild or revamp, post-covid
Freelancers, Designers & Writers wanting to launch their own brand
Those in the process of starting a business, who may be stalled or stuck
People offering a service in their own name, like Uber drivers or hair stylists
Sole Proprietors unsure about how to use their DBA
Anyone thinking "but what's a DBA?"
All are welcome - and if you are forming a partnership, we encourage all parties to attend