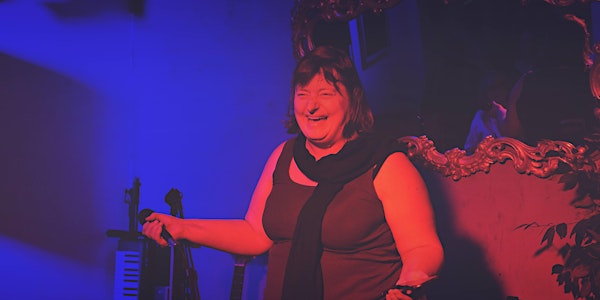 Spoken word Open Mic meets improv with MC Queen Queerlysh
Spoken word Open Mic meets comedy improv with MC Queen Queerlysh and team-Share your voice with the English-speaking community
When and where
Location
Meeting and Greeting bar Rua Luciano Cordeiro, 23C 1150-300 Lisboa Portugal
Refund Policy
Contact the organiser to request a refund.
About this event
Be part of this unique experience and enjoy a fusion of improvisation, poetry and spoken word.@Valsa Lisbon.
Arrive early. @1830 and 1840 -if you want to do the Pre-workshop for those who like to perform drop-In Improv with a 60 min drop-In Improv workshop.
The door opens at 19.50. Open mic @ 20.00.
Newbies and experienced writer-performers to share funny, or poignant poems, stories, spoken word pieces, & freestyling at this LGBT+ friendly English-speaking night.
NOTE: 8 slots AVAILABLE @ 5-7 minutes each
Get tickets via EVENTBRITE TO WATCH please contribute 3 euros online via Eventbrite or in cash at the venue.
Performers sign up -https://docs.google.com/forms/d/e/1FAIpQLSeI4UxNvhUCIbgu1whIakZUl3fZeKUe-vdnJghdd254ETIc1A/viewform
Improvisers and audience write their names on a piece of paper and put it in the hat. Poets write a line from my spoken word or poetry. One audience member's name is picked and another one is picked in the hat to improv a short 2-3 minute scene in front of the audience. Improvisers do the theatrical scene with suggestions from the audience about where, and who they are. They also pick a line from the spoken word or poetry to inspire their scene. The show director calls "scene!" to close the scene after 3 mins, or plays music the audience applauds and then the next couple is picked.
Artists Bio
Queen Queerlysh is a master of ceremonies, writer and performer focusing on spoken word, comedy, improv, hip-hop improv rap and cabaret. QQ invites the audience to participate by using humour to highlight absurdities about social and political issues. She creates feminist work that breaks taboos while peering through the fourth wall. The premises in QQ's work are freedom, feminism, and f**k it. Themes include mental health, LGBTQI issues, and dogs. Where is the fun in that? It is abundant- you'll find out.
Review QQ: https://www.facebook.com/queenqueerlysh
Instagram @ jevanspollard or here https://linktr.ee/jevanspollard
About the show: A fusion of improvisation, poetry and spoken word. "Comedy improvisation meets poetry in English with Queen Queerlysh and team"
Timings
Arrive 1830 and 1840 -Pre-workshop for those who want to perform drop-In Improv with a 60 min drop-In Improv workshop.
45 min-Queen Queerlysh starts poetry and spoken word show hip-hop comedy rap.
45 min-Improv Jam based on the themes from the open mic from the poetry and spoken word plus audience suggestions.
close the show around 22.00 hours