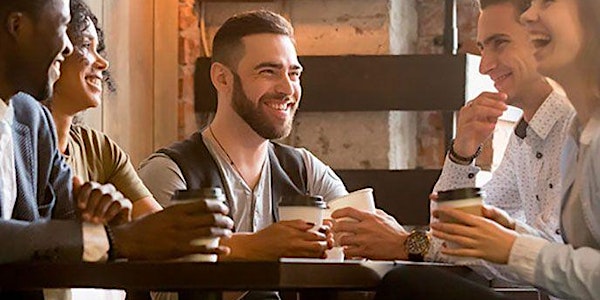 Speed Friending @ LOOK.Sharp - ! NEW GROUP FORMAT !
Welcome to our super popular Speed Friending Concept designed to get a little deeper in first introductions than our regular social events!
When and where
Location
Look.Sharp Retail Cafe 41 Rua de Cimo de Vila 4000-169 Porto Portugal
About this event
This week we will be showcasing a BRAND NEW GROUP FORMAT ensuring that every person in the room gets to meet/interact with every other attendee! It is not Speed Dating however we cannot plan what connections will be made.
Your Host Tonight : Darren
Doors Open : 18h00
Speed Friending Begins : 20h00
Close : 23h00
Cost : € 5 per person which includes glass of wine / beer / coffee / or soft drink
Number of Participants : 8 up to max 30 people
Rather than dividing the groups by Genders, all participants will get a moment to meet each other with a set of unique questions provided to each participant with three rounds of timed speed chat. We will not require you to provide your contact details or information if it's preferred but will set a point at the end of the evening where we will facilitate an opportunity for an exchange of information.
Why Speed Friending? In a digitised world we are finding it much more difficult to connect deeply in the real world. Many of us are migrants in a new culture that might find themselves somewhat isolated or struggling with their adaption to their new environment. Perhaps your time is limited or the thought of the high energy nightlife is just not your thing.
LOOK.Sharp's values are - Connections, Communities... with an eye on Sustainability. We provide a safe welcoming space and our team are trained to help facilitate new connections between people, we offer a unique atmosphere where arriving alone and talking with new people is integral to our events.
Keep an eye out for our WINTER MENU offering an eclectic selection of global food concepts alongside our COCKTAILS & HOTAILS.
Can't wait to see you!
Your Effervescent LOOK.Sharp Team