You will fall in love with South American food.
About this event
Each South American country has a unique cuisine that was shaped by its history, geography, and culture. If you have not explored them already, don't miss out.
Jenny Cabral from Venezuela and José Martinez from Colombia will be cooking this dinner, so please join us !
booking makefoodnotwar17@gmail.com or 963133083
Tickets 16,00€
Menu
Starters :
Arepas
*is a type of food made of ground maize dough, originating from pre-Columbian northern region of South America, and is notable in the cuisines of Colombia and Venezuela.
Reina Pepiada - avocado salad and chicken
Catira - flemish cheese ( vegetarian )
Main Courses:
Lentills Soup
*tradicional soup with lentills carrots and celery
Pabbelon Criolo
*Traditional Venezuelan dish, the local version of the rice and beans combination found throughout the Caribbean. It is a plate of rice, shredded beef in stew and stewed black beans and banana bread.
Dessert
Negro en camisa
Chocolat brownie with white cream topping
Drinks
Papelón con limón
Papelón con limón is a refreshing Venezuelan beverage made with papelón (raw hardened sugar cane juice), water, and usually lime or sometimes lemon juice.
Red wine and white wine ;
booking makefoodnotwar17@gmail.com or 963133083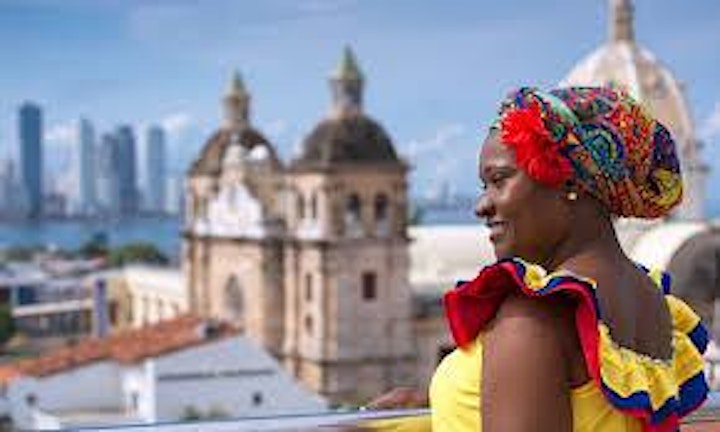 Organizer of South America Dinner Event
Make Food Not War brings the community together around traditional vegetarian cuisine and music from the Middle East, Africa, and South America - cooked with love by refugees and migrants living in Portugal.  
Founded in October 2016 by Paulo Alexandre de Mascarenhas Álvares, Make Food Not War hosts weekly family-style meals in various locations around Lisbon.  Guests have the opportunity to try home-cooked vegetarian food from different cultures, hear traditional live music, and make new friends.
We invite you to join our family!
[Portuguese]
Make Food Not War pretende juntar a comunidade através da gastronomia vegetariana e da música tradicional  do Médio Oriente,África e América do Sul.
Comida confeccionada com o coração por refugiados e migrantes a viver em Lisboa.
Fundada em Outubro de 2016 por Paulo Alexandre de Mascarenhas Alvares, Make Food not War, realiza almoços e jantares em ambiente familiar, em várias associações em Lisboa.
Os convidados terão a oportunidade de experimentar comida caseira vegetariana de diferentes culturas e povos.
Ouvir música e fazer novas amizades.
Junta-te a nos.