Welcome to a dedicated space for you, to rest, receive and return to self.
About this event
EVENING SOUND CEREMONY, about this session:
Providing a space for guests to deeply relax, lie down and be bathed in the healing sounds of the Alchemy Bowls. The instruments that I work with are Alchemy Crystal Bowls made from pure crystal, gold, platinum, emerald and precious gemstone metals.
The pure sound supports optimum healing benefits to the body and mind, releasing stagnant energy, calming the mind and bringing support to the nervous system.
The bowls create a sine wave which enables the mind to enter a theta brain wave state where optimum healing and rejuvenation can take place.
Testimonials:
"One of the best things I have ever taken part in"
"I really found the classes useful in my daily stresses with work."
"I would not normally have practiced meditation but now don't want to live without it. Would recommend to all for wellness weeks in future".
"She's brilliant. I find them very helpful for life and work. I feel valued and privileged to be encouraged to attend".
"It is a wonderful way of getting more focused, have more clarity on how to work more efficiently and effectively. These sessions have helped to generate further ideas which I was able to apply into a broader global conference".
"Very powerful meditation session, thoroughly enjoyed it and would recommend it to everyone in our busy industry".
ENSURING THE SAFETY AND WELLBEING OF OUR COMMUNITY, WE FOLLOW ALL DGS RECOMMENDATIONS:
Physical distancing:
Most of our activities are organised outdoors
We ask you to book in advance, ideally online or at Reception
Places are limited to to ensure all safety conditions
Please wear a sanitary mask to access the resort experiences
Hygiene:
Please bring your own towel and a mat
We provide hand sanitizers in visible areas across the Resort
We may measure your temperature or ask travel questions
We request all participants to follow preventive measures, such as hand disinfection before and also during the class
WE ARE BACK TO ON-SITE EXPERIENCES!
-----------------------------------------------------------------------------------------------
CERIMÓNIA DOS SONS AO ENTARDECER por Carly Grace
Bem-vindo a um espaço dedicado a si, para que possa descansar, receber e se reencontrar.
Uma experiência única que proporciona um espaço para os participantes relaxarem profundamente, desfrutando deitados enquanto se deixam envolver pelos sons curativos das Taças de Alquimia. Os instrumentos com que trabalho são Taças de Cristal de Alquimia feitas de puro cristal, ouro, platina, esmeralda, pedras e metais preciosos.
O som puro suporta ótimos benefícios de cura para o corpo e mente, libertando energia estagnada, acalmando a mente e trazendo apoio ao sistema nervoso.
As taças criam uma onda senoidal que permite à mente entrar num estado de onda teta cerebral onde a cura e o rejuvenescimento ótimos podem ser alcançados.
Testemunhos:
"Uma das melhores coisas em que alguma vez participei"
"Achei realmente as aulas úteis nas minhas pressões diárias com o trabalho."
"Normalmente não teria praticado meditação, mas agora não quero viver sem ela. Recomendaria a todos para semanas de bem-estar no futuro".
"Ela é brilhante". Considero-as muito úteis para a vida e para o trabalho". Sinto-me valorizada e privilegiada por ser encorajada a participar".
"É uma forma maravilhosa de se concentrar mais, de ter mais clareza sobre como trabalhar de forma mais eficiente e eficaz. Estas sessões têm ajudado a gerar mais ideias que pude aplicar numa conferência global mais abrangente".
"Uma sessão de meditação muito poderosa, que foi muito apreciada e que recomendaria a todos na nossa indústria extremamente agitada".
GARANTIR A SEGURANÇA E O BEM-ESTAR DA NOSSA COMUNIDADE É A NOSSA PRIORIDADE. POR ISSO, SEGUIMOS TODAS AS RECOMENDAÇÕES DA DGS
Distanciamento físico:
A maioria das nossas atividades são organizadas ao ar livre
Pedimos que reserve com antecedência, preferencialmente online ou através da receção do resort
As vagas são limitadas para garantir todas as condições de segurança
O acesso às experiências, deve ser feito com máscara
Higiene:
Por favor, traga a sua própria toalha e tapete
Fornecemos desinfetantes para as mãos em áreas visíveis pelo resort
Em caso de necessidade podemos ter que medir a sua temperatura ou questionar sobre as suas últimas viagens
Solicitamos que todos os participantes nas experiências adotem medidas de prevenção, tais como, desinfeção das mãos antes e se possível durante a aula
ESTAMOS DE VOLTA ÀS EXPERIÊNCIAS PRESENCIAIS!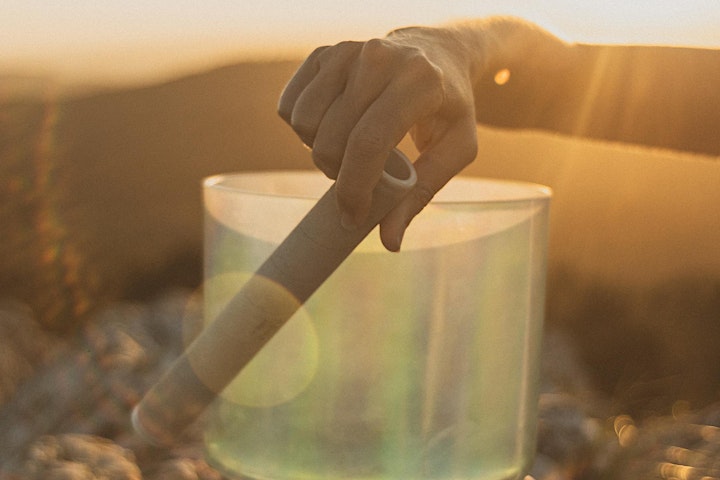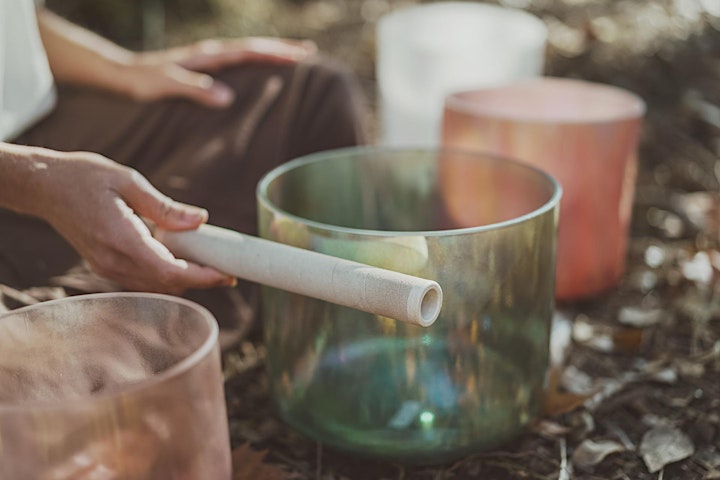 Organiser of Sound Ceremony with Carly Grace
A one-of-a-kind oceanfront community development with approximately 1,500 residential and holiday properties, Vale do Lobo is a lifestyle destination offering unlimited experiences, facilities and services in a peaceful and convenient location. A year-round family destination, a sporting haven, a golfer's paradise, a wellbeing hideaway, an impressive investment and a cultural reference, the list is endless. The resort has an impressive portfolio of facilities including two 18-hole golf courses, tennis academy, fitness and wellness centre, medical assistance, 24-hour vigilance and a vibrant line-up of entertainment and events throughout the year.