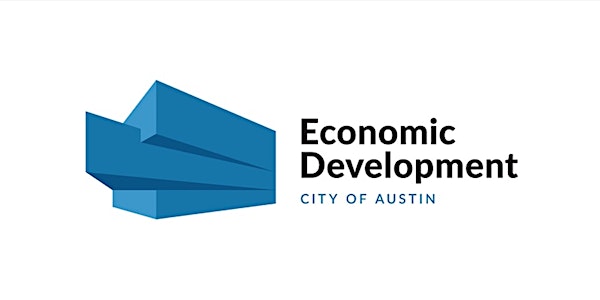 Social Media Marketing: Increase Reach & Revenue
This 3-hour class will cover the basics, and provide you with practical, low-cost strategies to increase your reach, response and revenue.
Refund Policy
Contact the organizer to request a refund.
About this event
You know that social media marketing is one of the keys to growth. But budgets are tight (as is your time) and you may not think you have enough of either to manage effective online marketing campaigns. This three-hour class will cover the basics  and provide practical, low-cost strategies to nurture relationships, increase engagrment and bring in more money.
The session will provide you with tools for creating your own social media marketing materials, identifying and communicating with your target audiences and positioning your organization as the best choice. Don't worry if buzzy marketing words aren't your thing—this will be practical advice, easy to understand and implement.
There will be plenty of time for Q&A, and a workbook to use as you go through the class. All participants will leave with a toolkit of resources, including sanples, templates, worksheets, helpful links and services.
Key employees or stakeholders are encouraged to attend along with owners and founders.
Who Should Attend?
Small Businesses
Nonprofits
Creatives 
Owners and Founders
Board Members & Volunteers
Consultants and Freelancers
Startups and About To Starts
Both new and established businesses and orgs
All are welcome, must register to attend

Julie Niehoff will be the instructor for this online class.
Julie is Co-Founder & CMO for Distance Learning Media, an education technology firm that specializes in workforce development and continuing education. She is also a co-founder and Director of Education for the Local Business Institute, a national nonprofit that helps regional organizations that support small businesses across the US. Julie has worked with thousands of nonprofit organizations, both large and small as a former Director of Education for Constant Contact and as an adjunct instructor in Marketing for Austin Community College, specializing in nonprofit studies. She is a past Vice-Chair of the Texas Association of Nonprofit Organizations, has founded three successful nonprofits over the past 15 years and serves in an operational capacity for two of them today, while also serving on multiple boards. Julie is a celebrated public speaker, small business and nonprofit trainer and advocate. Her teaching style is informal or conversational, and she is known for making seemingly complicated topics very easy to grasp. View Julie's LinkedIn Profile.
What To Expect:
This is a virtual class using Zoom meetings. Participants will be able to speak and interact with the instructor and others, as if in a live, in-person session. There will be ample time for Q&A at the end, but we also have plenty of group discussions planned during the session as well. There will be two ten-minute breaks to allow for checking your email, grabbing a cup of coffee, etc.
Course Materials:
All participants will receive a follow-along workbook to take notes, follow instructions, and complete exercises during the session.
Presentation slides and exercises will be provided to all participants.
Participants will also get a free toolkit - a collection of templates, forms, worksheets, and other resources that will be made available at the end of the class.
The City of Austin is committed to compliance with the Americans with Disabilities Act. Reasonable modifications and equal access to communications will be provided upon request - including translation and interpretation services. For assistance, please contact the Economic Development Department at 512-974-7819. The City receives and accepts Video Relay Service (VRS) calls from people who are Deaf or hard-of-hearing through Relay Texas 7-1-1.