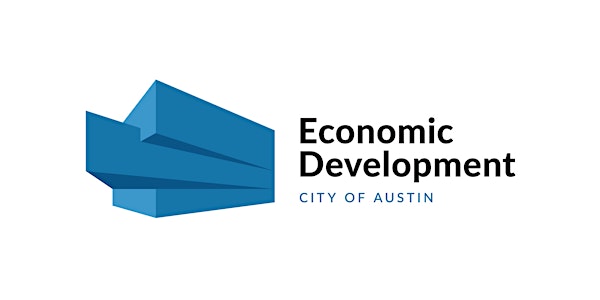 Social Media Best Practices: Online Class
Join us online as we work diligently to help businesses and individuals recover from the hardships caused by the COVID-19 pandemic.
Refund Policy
Contact the organizer to request a refund.
About this event
Social media like Facebook and Twitter are not only great ways for people to stay in touch with one another, they're also great marketing tools when implemented well. Businesses throughout the world want to use social media to: increase their brand image and awareness, develop stronger customer relations, and improve ROI. This class is designed to familiarize you with social media itself, the do's and don'ts of social media, and best practices in social media. You'll understand how to best employ social media like Facebook and Twitter to better position your businesses in your markets.
This class is taught by a University of Texas Instructor and counts toward the 6-course requirement needed to earn your Business Skills Certification.
About the Instructor:
Chris Aarons teaches and lectures on marketing, social media and digital transformation, with a focus on translating his corporate knowledge and experience to the small to mid-sized business needs. As an instructor at the Center of Professional Education, Chris has taught students the key aspects of marketing and social media since 2005.
FAQs
How do I access the class after registering?
You will receive instructions in your confirmation email. 
How long do I have to complete the class?
You have 21 days to complete the online class starting from the day you log in. After the 21 days are over, you will no longer have access to the online class. 
Do I need to fill out the class survey?
Yes. Your feedback is important to us. By completing the survey, this ensures you have completed the online class. The completed survey also guarantees you will receive credit toward the Business Skills Certification. If the survey is not submitted, the class will not apply to the Business Skills Certification.
Does this class apply to the Business Skills Certification Program?
Yes. You must complete the online course and return the class survey.
Can I combine in-person classes and online classes to receive my Business Skills Certification?
Yes. Both classes apply to Business Skills Certification. It is dependent on you to contact the Business Skills Certification liaison when you have completed the required six classes.
If I do not complete the class or the class session expires, will I receive a refund?
No, you will not receive a refund.
The City of Austin is committed to compliance with the Americans with Disabilities Act. Reasonable modifications and equal access to communications will be provided upon request - including translation and interpretation services. For assistance, please contact the Economic Development Department at 512-974-7819. The City receives and accepts Video Relay Service (VRS) calls from people who are Deaf or hard-of-hearing through Relay Texas 7-1-1.