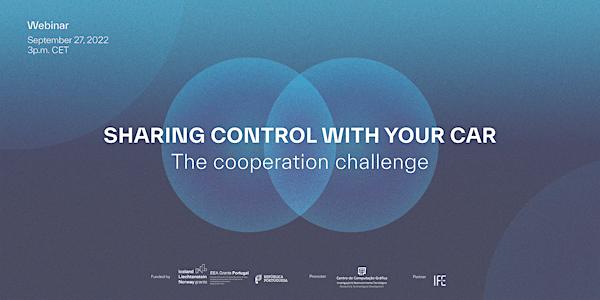 Sharing control with your car: The cooperation challenge
COOPERATIVE Webinar - Sharing control with your car: The cooperation challenge
About this event
27th september, 3p.m. CET - online
In this webinar we will explore the principle of Shared-Control between human and vehicle automation. We will see how the concept is already being applied in the automotive industry and discuss possible venues for further development, as well as implications for infrastructure development.
ABOUT
Automated driving technology holds the promise of a deep transformation in the way humans interact with vehicles. Coming from a decades-long status quo in which humans took full responsibility as drivers, we now seem to be heading towards a future in which automation will increasingly be a part of the driving task. However, full automation is still not possible and may not be so in the near future. Thus, researchers and engineers are trying to understand how humans can take advantage of partial automated driving.
It is tempting to follow a "traded control" approach in which, for instance, driving is primarily under the responsibility of automation, while the human assumes a monitoring role and takes over when required. However, this strategy has known disadvantages, such as a decrease in the situational awareness of the drivers during extended vigilance periods, which may hinder their ability to safely resume control when needed.
Alternatively, a Shared-Control paradigm in which human and automation are both in charge of driving and monitoring the environment may be a way of greatly improving driving quality, decreasing the risk of accidents and contributing to traffic fluency.
_
The webinar is organized by CCG (Center for Computer Graphics - Portugal) and IFE (Institute for Energy Technology - Norway). It is part of the COOPERATIVE initiative, a collaboration project that aims to promote knowledge exchange, dissemination and future cooperation between the two institutions in the field of Human Factors applied to Connected, Cooperative and Automated Vehicles (CCAVs).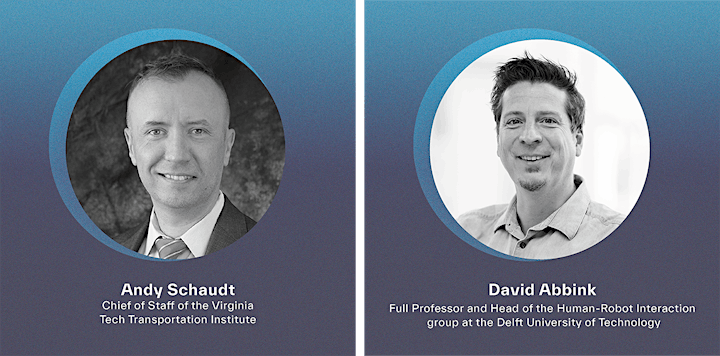 is the Chief of Staff of the Virginia Tech Transportation Institute. In the Chief of Staff role, he oversees strategic planning, human resources, research safety and compliance, intellectual property, commercialization, and operations. He also has a role as a human factors researcher with a focus on automated driving systems. He has two decades of experience in human factors and usability, having managed contracts for both federal and private sector organizations across numerous industries, most notably transportation and healthcare. He has over 150 scientific publications, technical reports, professional presentations, and his work in self-driving vehicles has been featured in TV and digital media outlets including Wired, Business Insider, USA Today, and various others. More recently, Schaudt's research was featured in the documentary film "Autonomy" from director Alex Horwitz and executive producer Malcolm Gladwell on the current state of self-driving vehicles in our society. In addition to his roles at VTTI, Schaudt is an Assistant Professor of Practice in the Department of Management at Virginia Tech where he teaches coursework on Entrepreneurship, Innovation and Technology Strategy.
_
is a Full Professor in Haptic Human-Robot Interaction and head of the Human-Robot Interaction group, at the Department of Cognitive Robotics, at the Delft University of Technology, The Netherlands. He earned his master's degree in 2002 at the Department of BioMechanical Engineering and obtained his PhD there in 2006 with his thesis "Neuromuscular Analysis of Haptic Gas Pedal Feedback", which received an award as best Dutch PhD thesis in Human Movement Science. The research led to a prototype for a gas pedal that allowed drivers to feel the changing separation to a lead vehicle, which Nissan released on the market in 2008. Abbink also contributed to the first steer-by-wire car in partnership with Nissan and his colleagues. As a researcher he has received the Veni and Vidi Grants, awarded by the Dutch Research Council (NWO), the most recent one the topic of Symbiotic Driving – "Establishing haptic shared control as adaptive, individualized interaction between driver and highly-automated car". His main research interest is the understanding of human behaviour when physically interacting with vehicles or tools, especially when these have some level of autonomy.