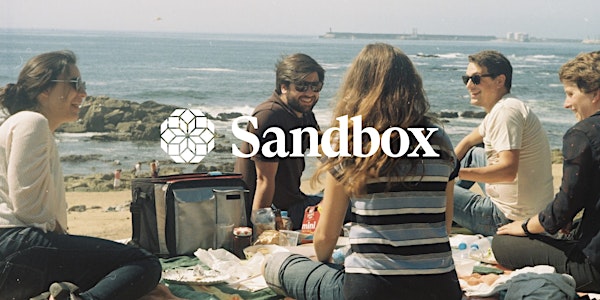 Sandbox Porto :: Open Event 2022 - Post-lunch meet-up
Come and get to know Sandbox and the Porto hub! This is an open event for those interested in applying to our community.
When and where
Location
Praia da Luz Rua Coronel Raúl Peres 4150-151 Porto Portugal
About this event
Sandbox Porto is now recruiting its 2022 batch and we are looking forward to meeting you at one of our open events.
What would you like to know about our group? What would you like to know about our members? What do you crave and what is inspiring or bothering you right now? This is what this event is for. To get to know each other and to let the discussion flow. No preparation needed, just register in advance so we can share its location and other updates with you.
• Friday, March 25th - 18h30 - After-work meet-up - Casa da Música, Bar dos Artistas.
• Saturday, April 2nd - 15h00 - Post-lunch meet-up - Bar da Praia da Luz.
Learn more about Sandbox Porto at porto.sandbox.is