Reweaving the Fabric of Society

Tuesday, 20 November 2018 from 18:00 to 19:00 (GMT)
Event Details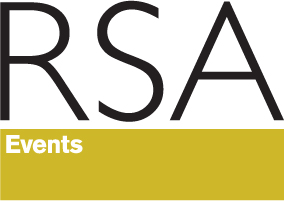 Reweaving the Fabric of Society
2018 Albert Medal Lecture
Tuesday 20th November 2018
6.00pm - 7.00pm
8 John Adam Street, London, WC2N 6EZ
Albert Medal Lecture
Reweaving the Fabric of Society: The unfinished story of Citizens UK, Civil Society, Democracy and Power 
The 2018 Albert Medal is awarded to Neil Jameson for services to community organising for the common good.
Over the last 30 years Citizens UK has trained and supported over 5,000 civic leaders in what it calls 'the art of politics in action'.
This has led to one of the most significant developments in politics and public life since the creation of the Welfare State – thousands of citizens organising together, permanently, for the Common Good.
All this has been possible without a penny from local or national government. It has also delivered the largest and most diverse alliance of Organised people and their institutions in the UK.
Neil Jameson's Albert Medal address will summarise this story. It will focus on the universals for radical change that apply to any organisation or business with an ambition to organise for a fairer and more relational world.
The Citizens 30-year story would be impossible without a growing number of brilliant people choosing the revived vocation of Citizens Organising and the Philanthropic Community investing in them. The search for more is relentless and continues.
The RSA Albert Medal is awarded for innovation in the fields of creativity, commerce and social improvement.
Speaker: Neil Jameson, Emeritus Director of Citizens UK and Director of UK Centre for Civil Society
Chair: Matthew Taylor, Chief Executive, RSA

To celebrate the opening of the RSA's new coffeehouse, Rawthmells, we're bringing together a series of powerful conversations and sharing the best ideas on some of the challenges we face as a society in the next decade and beyond. Explore the full calendar of events and join the conversation 

  #RSAcitizens
When & Where

Great Room
The RSA
8 John Adam St
WC2N 6EZ London
United Kingdom


Tuesday, 20 November 2018 from 18:00 to 19:00 (GMT)
Add to my calendar
Organiser
For more than 200 years, the RSA has provided platforms for leading public thinkers. That tradition lives on in our free events programme.

Browse our distinguished and diverse roll call of past speakers. Missed an event that you were interested in? Don't worry you can listen to the podcast or watch the video.
What can I expect when I attend your events?

Our events typically last between one hour and one hour fifteen minutes, the speaker or speakers will present for the first half of the event before we open the debate up to you in the audience. You are welcome to ask a question or make a comment but please try to be concise and to the point so other members of the audience can get involved in the discussion too.

All of our events are audio and video recorded and are made available on our website to watch and listen to again. Please be aware that by attending our events you may be visible in the audience in photos or in the video of the event, and if you ask any questions these are likely to feature in our podcasts.
Your Privacy
The information you provide when registering for an event will be retained by the RSA and will be used to record attendance at the event. To understand more about how the RSA uses your data, please see our Privacy Policy.