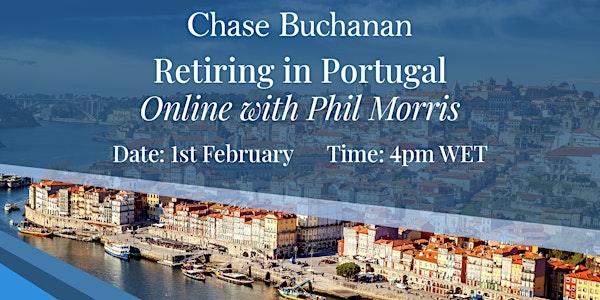 Retiring in Portugal - Webinar
Don't miss out on our webinar on retiring in Portugal! Learn about taxes, financial planning, residence permits, and investment options.
About this event
This webinar will cover the tax and financial considerations for retiring in Portugal.
Topics will include information on Portuguese taxes, Non-Habitual residency (NHR), as well as information on financial planning and investing in Portugal. The webinar will also discuss the process for obtaining a residence Visa and the different options
Attendees will learn about the benefits and challenges of retiring in Portugal and will have the opportunity to ask questions and get guidance on planning their own retirement in the country.
Sign-up now!