Sales Have Ended
Ticket sales have ended
Questions? Please contact info@productized.co
Event Information
Refund Policy
Contact the organizer to request a refund.
Eventbrite's fee is nonrefundable.
Sales Have Ended
Ticket sales have ended
Questions? Please contact info@productized.co
About this Event
Remote Design Sprint in under 150 minutes
With Ricardo Luiz from Talkdesk and Xavier Martins from Sensei
4-HOUR WORKSHOP LIMITED TO JUST 20 PARTICIPANTS
SEE ALL PRODUCTIZED VIRTUAL WORKSHOPS AND ALL DISCOUNTS
This is a special a half-day training workshop specifically designed for product managers and product owners from technology-powered product companies that want to dive very deep into the product role and learn the leading-edge product discovery practices from the very best technology-enabled product companies in the world.
The workshop
Remote Design Sprint in under 150 minutes
When we need to come up with solutions for complex systems, come up with new products or simply to iterate on a new functionality, there is nothing like bringing stakeholders and team together in a brainstorm and decision activity that the industry has called a Design Sprint made popular by Jake Knap.
More and more, teams are spread around and now with Covid-19, it will be a standard. So how can you bring people together and get the best insights for the products you need to build and launch? But even the Design Sprint 2.0 approach takes 4 days and this is too much. In our reality we need to be fast and add value, so what we propose is to squeeze all the value of the 2 first days of a Design Sprint in just under 150 minutes
In this session, you will learn hands-on how to run a remote design sprint for distributed teams. We will drive you through the mechanics of the needed steps (context, Ideation and decision) to cover the Map, Sketch and decide.
You will work in groups, in a remote environment, as you will when running your own sprints when you go back to your team.
We will giveaway several templates, provide examples of free to use software and give some hints on how to conduct user testing after the session.
Workshop Agenda:
Timezone: WEST
2 pm - 1st part of the workshop (60 mins)
3 pm - BYO ☕ break (15 mins)
3:15 pm - 2nd part of the workshop (90 mins)
4:45 pm - BYO ☕ break (15 mins)
5 pm - workshop wrap-up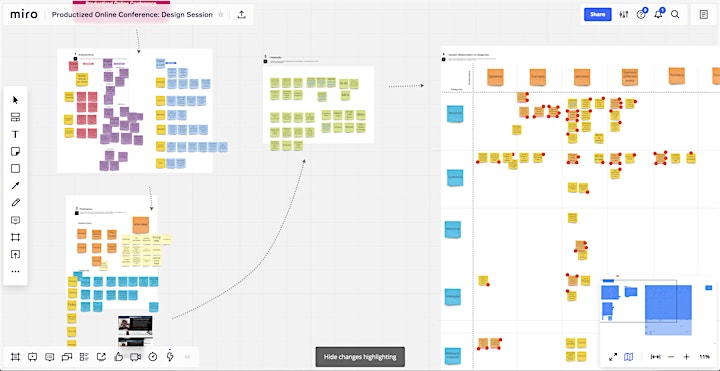 About the instructors
🧑🏻‍🦱 Ricardo Luiz :
Ricardo is a Product Manager Director that has a passion for helping teams to develop meaningful and useful solutions, while growing and scaling. He has spent most of his time managing teams, getting on calls with clients, discussing strategy with the C suit and other managers, while also getting hands on work done. Loves to work under pressure and be able to see clearly through the fog of "everything is urgent", for most times, urgent is not important. Has helped multiple teams to set up practices and processes that allow meaningful products, services and experiences to be delivered worldwide. He is all about People, Product and Process.
🧑🏽‍🦱 Xavier Martins :
Xavier is a Product Designer at Sensei passionate about helping create customer-centered products that fulfil both users and business goals. He is specialized in crossing research practices with strategic product objectives leveraging informed design decisions based on quantitative and qualitative data. His experience in bringing people's knowledge into the discovery and design process, through productive work practices, has helped companies bring measurable customer experience value to their businesses.
Who should attend
This workshop is designed specifically for:
Product Managers and Product Owners that want to learn how to be a truly strong product manager
Product Leaders responsible for building a strong product management and design organization
Founders and Startup CEO's that are playing the product role for their company
This session is also effective for Product/ UX Designers, User Researchers, Data Analysts and Engineering Leaders that want to learn how to work side by side with product management to create winning technology-powered products.
How advanced should I be in my product mastery journey?
Level 5/10: If you feel you still need to develop your skills, but you already know the basics, this workshop is designed for you!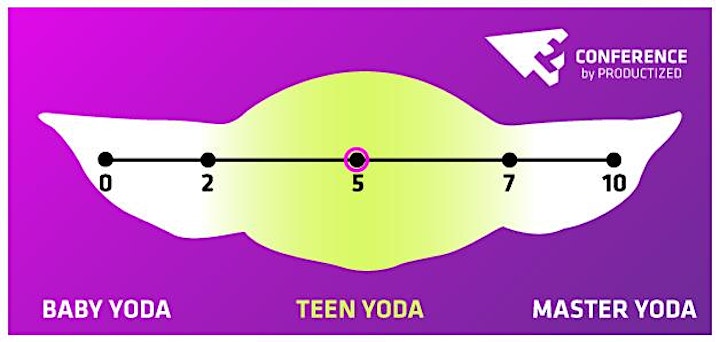 Notes
The workshops will be held online in English.
Each workshop is limited to 20 participants Zoom session.
All workshops are very intense half-days, but the intention is to provide an interactive learning opportunity for product managers and product leaders.
🤔 Frequently Asked Questions
Can I pay by invoice or Purchase Order (PO)?
Yes, we offer payment by invoice, just contact us at info@productized.co
What are the Productized invoice details for the PO?
Company Name: OCEAN STRATEGY Uni. Lda.
Address: Rua Academia das Ciências 24 2º Frt, 1200-004 Lisboa, Portugal
VAT Number: PT514642572
Do you charge VAT on tickets?
Yes. Productized is a registered privately owned company incorporated in Portugal. All tickets are subject to 23% VAT, under Portuguese CIVA tax law. You'll get an invoice from us a few days after you buy the tickets.
Can I buy the tickets if I don't know the attendees' names yet?
Yes, you can provide the details later, when you have a ready list of participants and we will change that for you. In case you forget, we keep track of the attendees' list so we will contact you before the event to confirm the names.
Are there discounts for Associations?
On top of any discount, we offer 10% off your ticket for Product, Startup, and Innovation based associations. To claim the discount you need to enter the promo code PRODMNGMT10 while selecting the tickets. If you have any doubts, just contact us at info@productized.co
What's your refund policy?
We provide a full refund up to 30 days before the event date. That means that you can buy now and get reimbursed except Eventbrite fee, in case your company does not authorize your trip or expenses.
What is your code of conduct?
Productized adopts the Ada Initiative code of conduct: our events are dedicated to providing a harassment-free conference experience for everyone, regardless of gender, gender identity and expression, age, sexual orientation, disability, physical appearance, body size, race, ethnicity, religion (or lack thereof), or technology choices.
Date and Time
Location
Refund Policy
Contact the organizer to request a refund.
Eventbrite's fee is nonrefundable.