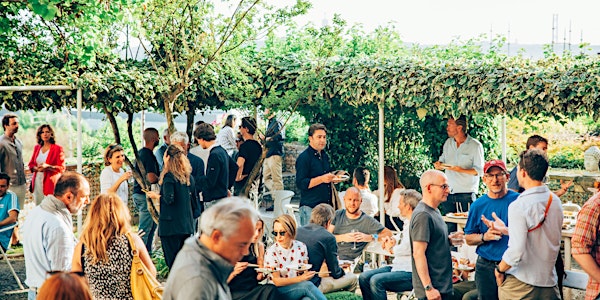 RedBridge Tackles Climate and Sustainability
Join us on October 6 at 18h-22h at our Palácio in Chiado as we take on environmental sustainability with an impressive cast of Entrepreneurs
Quando e onde
Localização
R. Vítor Cordon 5 5 Rua Vítor Cordon 1200-484 Lisboa Portugal
Acerca deste evento
Join RedBridge October 6 at 18h-22h at our Palácio in Chiado as we take on environmental sustainability with an impressive cast of Portuguese and international entrepreneurs and investors.
Meet, talk and hear from these Passionate Changemakers:
Benjamin Joffe, a French native now living in Portugal and partner in SOSV, a $1.38 Billion climate and health tech fund that has made 200 investments in climate tech. Ben curates the upcoming October 25-26 SOSV Climate Tech Summit.
Bárbara Leão de Carvalho, PhD, native of Lisboa, focused on systemic change in Portugal, arguably the nation's most connected here in this space. "Barbara knows the projects. The deal flow. Where you can make an impactful sustainable investment or one with a social spin."
Emiliano Gutiérrez, native of Mexico, who launched the first Raiz Vertical farm this summer in Lisboa to feed city dwellers, combining clean energy, natural and LED light, recirculated water, and minimal transport.
Nathan Hadlock, who left San Francisco for Lisboa as lockdown hit mid-March 2020, then created Pela Terra, Portugal's first Sustainable Agriculture Golden Visa fund (25M already raised).
We'll share photos of a super cool RedBridge moment: President Marcelo Rebelo de Sousa speaking in San Francisco this week exactly where we led our "Why Californians Love Portugal" night with fabulous SHACK15! Enjoy comida Portuguesa, taste Carolina Carvalho's Deliciasdacarolina Angolan treats, and savor Francisco da Luz Ferreira's QSF vinho verde.
October 6, 18h-22h, Rua Vitor Cordon #5