Sales Have Ended
Ticket sales have ended
Questions? Please contact info@productized.co
Sales Have Ended
Ticket sales have ended
Questions? Please contact info@productized.co
Description


PRODUCTIZED LISBON 2019: The Product Thinking Conference
At Productized Conference 2019 you will enjoy a series of honest lessons and practical tips all based in the heart of Portugal. This annual conference gathers thought-leaders on Product Thinking, Product Management, and User Experience pros on November 20-22.
Product Masterclass by Gibson Biddle: Hacking Your Product Leader Career
On our first Conference day, November 20th, Gibson Biddle, former VP of Product at Netflix, will be the speaker of our Masterclass in which he will describe his hypothesis-driven approach to career advancement. This Masterclass focuses on:
the technical skills of a product leader
the functional leadership skills required as you advance your career
how to define, experiment, and measure "career hypotheses"
how to identify your "superpowers" as a product leader, then
how to isolate the skills you'll need to develop to advance your career.
Why should I attend?
Interested in Lean Startup, Customer Development, Product Management, Product Discovery, Design Thinking, and Service Design? Productized stands in the intersection of digital and physical products. You will find the most value of Productized Conference if you are looking to:
1. Get Real, Honest and Practical Advice
The Productized Conference merges what would be considered the extended product family, into one great big family reunion. Every year we have the best and most experienced speakers to maintained an amazing conference but also like-minded product thinkers that you can relate to.
2. Mingle with 1000 Passionate Product People
The intimate environment at our conference makes it easy to engage with your favorite speakers and connect with hundreds of friendly Productizers. Besides the conference, there will be workshops, coffee breaks, and even an exclusive after-party. Which will give you plenty of time to connect with the community and also have some fun!
3. Grab a Beer and Enjoy the Good Vibes
After all, you will be Lisbon. So why not wrap up your summer in the best way? Relax and really get to know Lisbon with the rest of the product community. You leave feeling inspired and rejuvenated.
Confirmed Speakers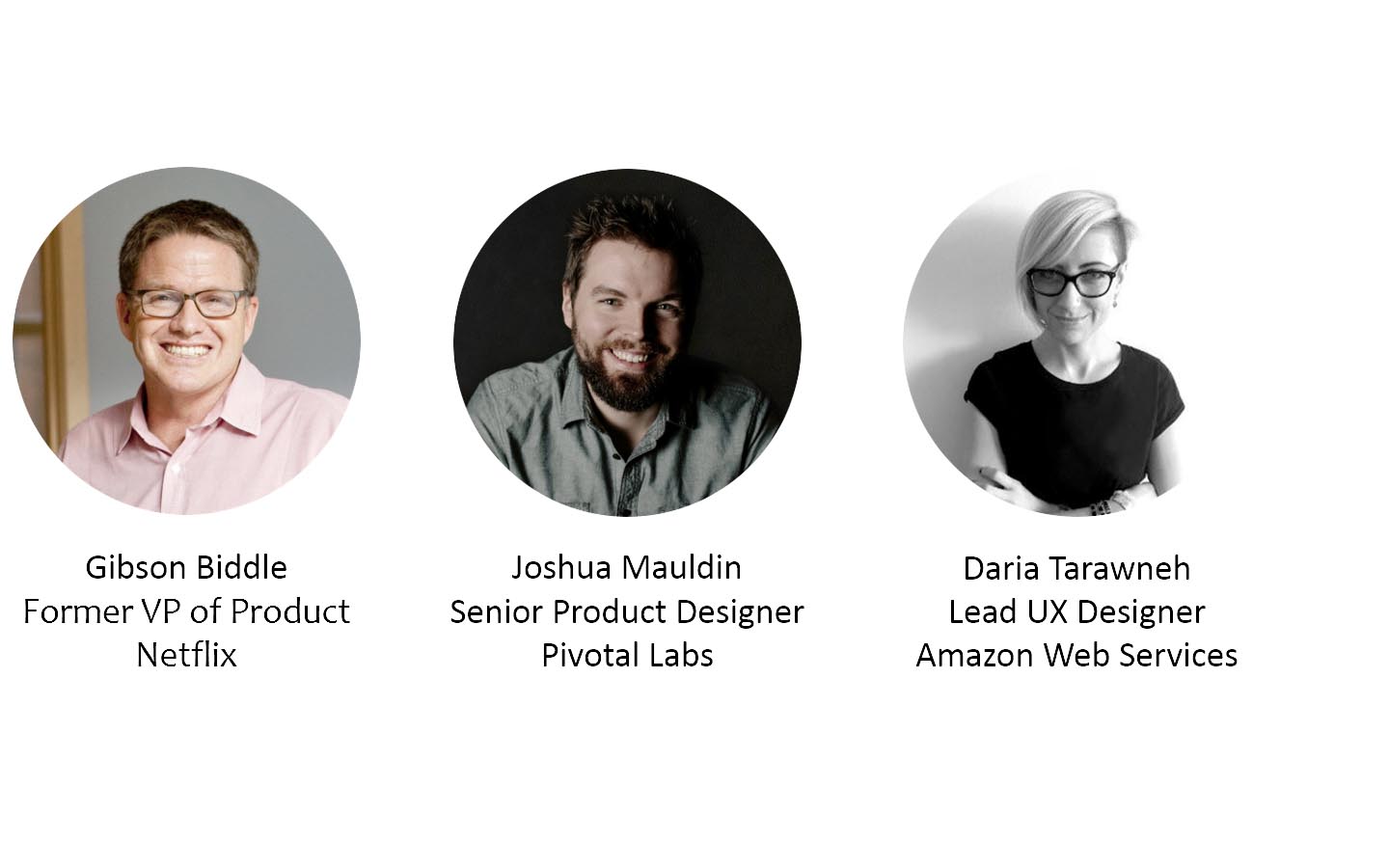 Group Tickets
Enjoy a 10% discount and free concierge service when buying 5 or more tickets. Both Conference Day Tickets and All-Access Tickets are available for groups. Tell us how many tickets you need and we will take care of the process for you. Have a question? Click here and start chatting with us.



Conference Day Ticket: 1 Day of Talks
A General Admission ticket gives you access to the main conference, held on November 22nd. Access all the talks along with insightful conversations with speakers and access to exclusive networking events over cocktails in the evening. You'll get a selection of Portuguese dishes (along with delicious vegetarian options) and refreshments along the day.
Conference access (Nov 22nd).

Welcome gift-bag

Digital gift-bag

Coffee-break & Lunch

Networking Cocktail Party

CO2 Offsetting
CO2 Offsetting
CO2 Offsetting is included in the price of every ticket category. All carbon emissions produced by Productized Conference in 2019 will be neutralized through the support of an environmental project in the Aberdares Ranges, in Kenya. This project contributes to:
Reduction of greenhouse gas emissions

Reduction of indoor pollution

Lower incidence of illness caused by smoke inhalation

Improvement of fuel efficiency




Track Descriptions
Enterprise Product Management
This track explores topics around enterprise product management and navigates the challenges that companies and professionals developing products for the enterprise world face. What kind of product management in large enterprises? How to manage an existing or legacy product? What about API product management?

Consumer Product Management
This track revolves around topics on products for the consumer market and addresses the questions that need to be answered when thinking and developing products for consumers: How to appeal to the consumer? How to create empathy with your users? What are the jobs they are trying to get done?

Service Design
This track explores how companies can make use of service design techniques and mindset to help them create safe environments for product and service innovation. How can you leverage your industry eco-system to develop value creation platforms? How do you institute transparency to build trust with customers? And how to overcome innovation biases that are preventing your team to achieve excellence?
Product Design
This track deals with the fundamentals of good product design practices. How design product roadmaps for outcomes? How anticipate design and the future experience that your client will need? How to create a product culture that is conciliatory with execution?

Product Discovery
This is one of our most requested tracks because the PMs life should also be about discovery. We will understand how top-performing companies are rightly obsessed with customers, how to build a sustainable growth strategy and the stories of developing radical new products when your entire industry is at stake.
---
Testimonials
"By far, the best design management conference in Europe - and one of the best in the world. I've been to dozens and dozens and this is special. Such great teaching. Such great learning."
Bruce Nussbaum, author of Creative Intelligence
"The best product conference I've attended. Excellent quality of talks and inspirational masterclass. On top of that, great atmosphere - I met so many new, amazing people during those two days. Highly recommended!"
Marta Skassa, Product Manager at Zalando
"Very good, high-quality information including the marriage of product management and design. Great networking."
David Fradin, Product Workshops Facilitator, Former Apple Employee
---
Previous Speakers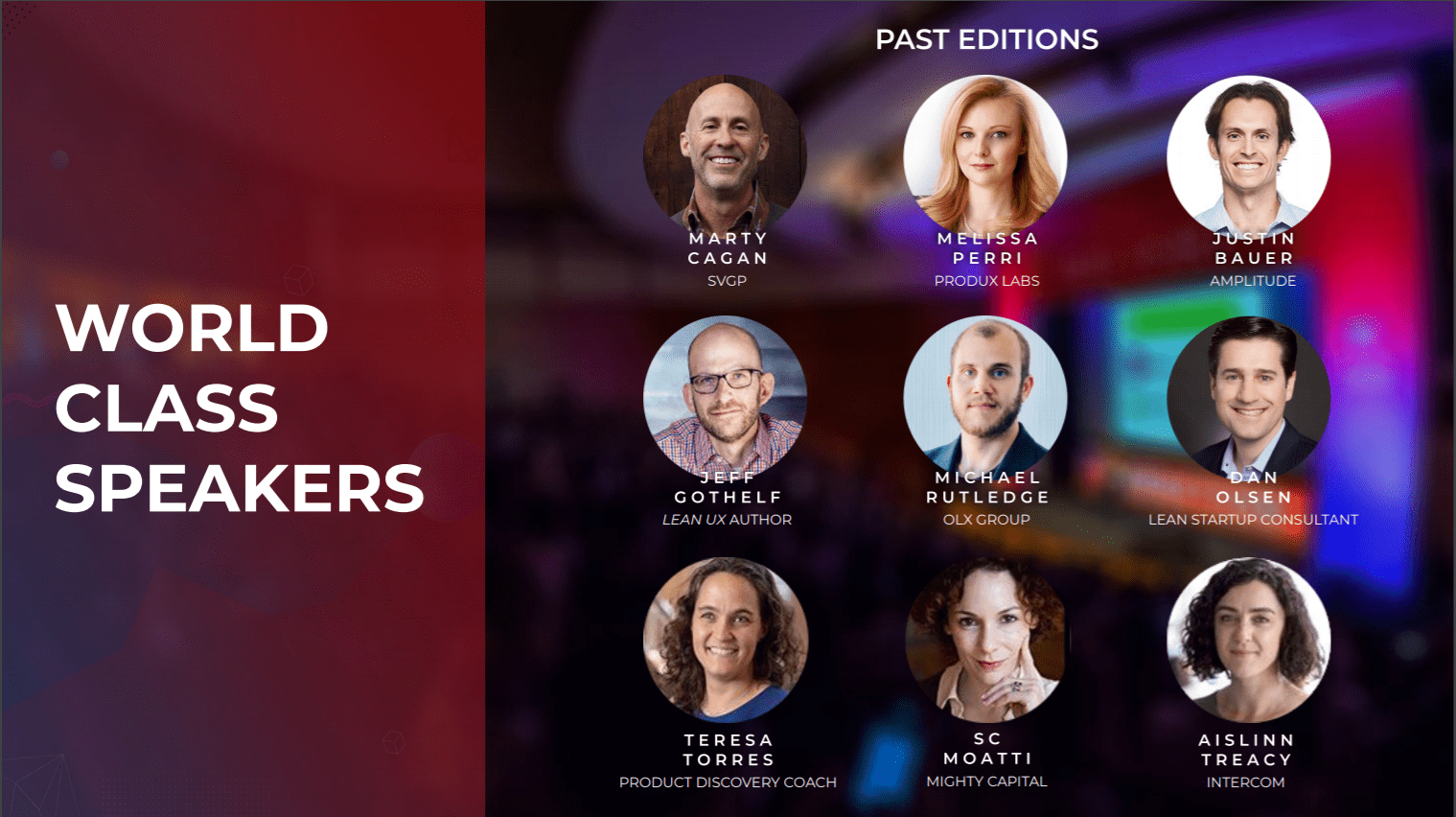 Attendees from Leading Companies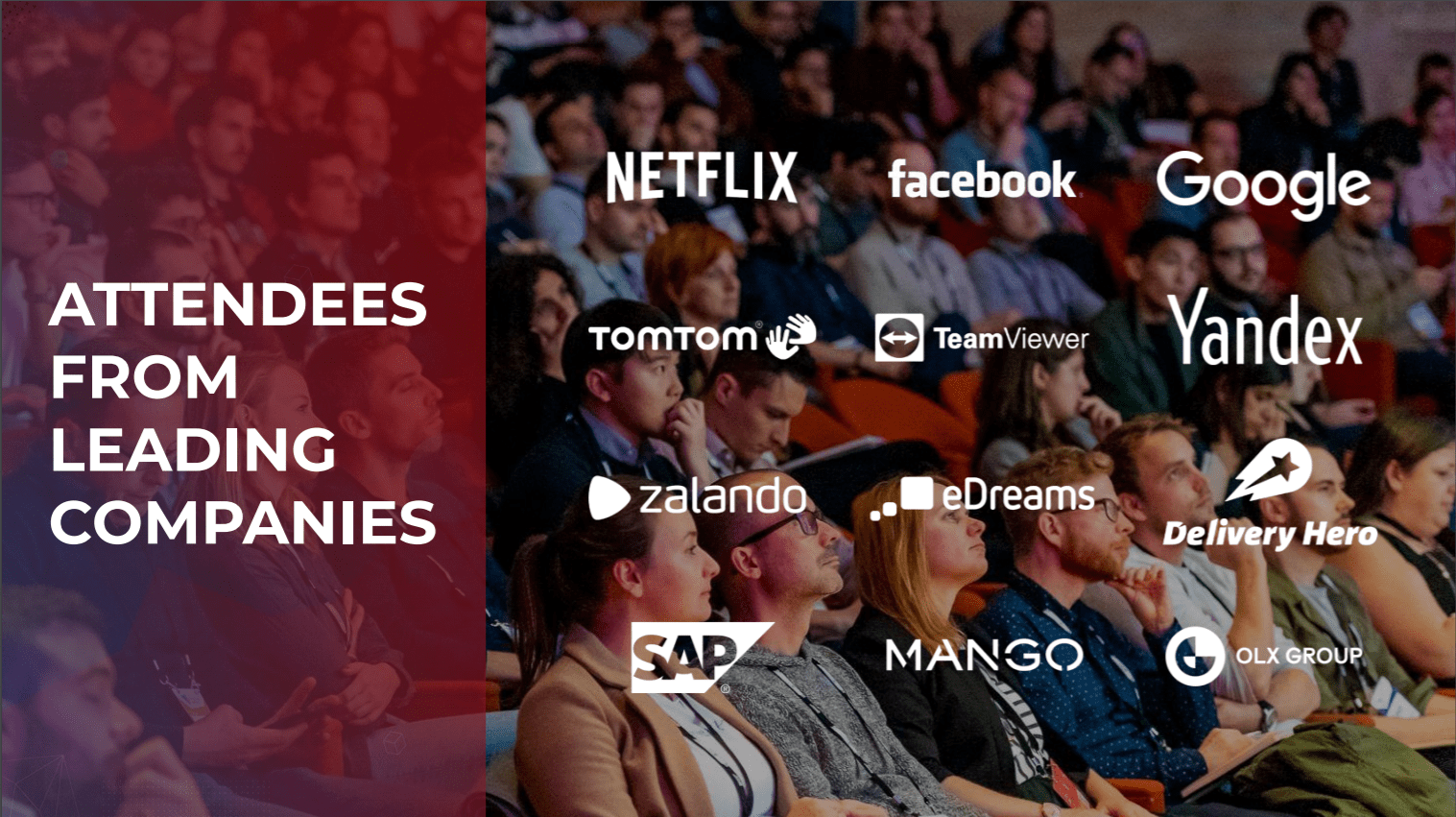 ---


Check Out the Video Recap
Have you been with us before? If you haven't, here is the short recap. See the event with your own eyes.
---
A Brand New Venue for You
Love learning in a great atmosphere? That's why this year's Conference will give you a complete product oasis. The new venue will not only give you plenty of room to freely engage with top product experts and influencers but is also surrounded by iconic avenues, cultural and urban attractions. This will give you the chance to experience the best of both Productized and Lisbon.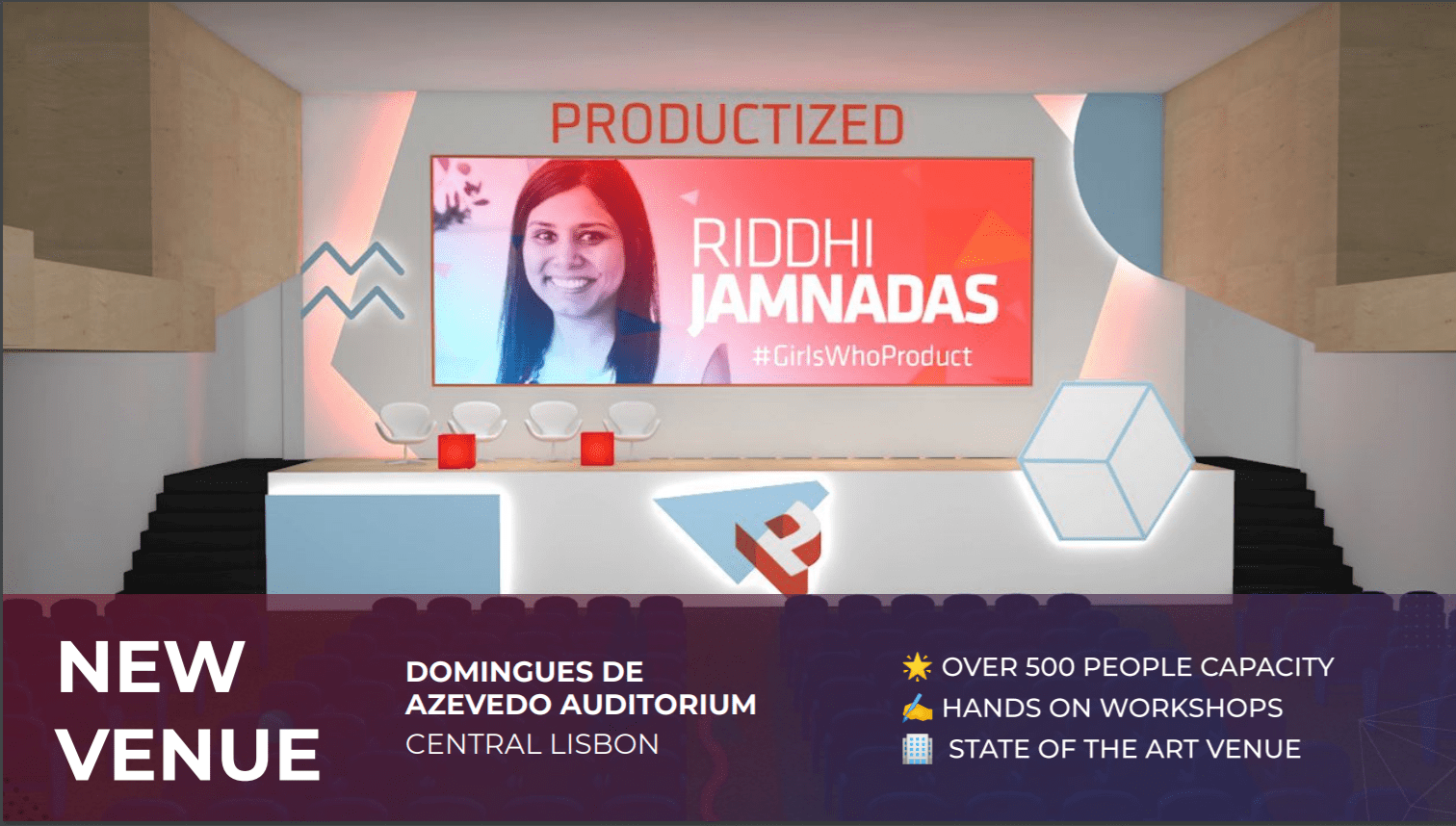 ---
Frequently Asked Questions
Can I pay by invoice or Purchase Order (PO)?
Yes, as we offer a concierge payment by invoice if you are buying 5 tickets or more. Get in touch here.
What are Productized invoice details for our PO?
Company Name: OCEAN STRATEGY Uni. Lda.
Address: Rua Academia das Ciências 24 2º Frt, 1200-004 Lisboa, Portugal
VAT Number: PT514642572
Do you charge VAT on tickets?
Yes. Productized is a registered privately owned company incorporated in Portugal. All tickets are subject to 23% VAT, under Portuguese CIVA tax law. You'll get an invoice from Eventbrite when you buy your tickets.
Are the Conference and Workshop tickets upgradable to All-Access or Master-Access?
Yes, if available, we can upgrade your Conference/ All-Access tickets on demand and subject to availability. Just contact us at info@productized.co
Do you have a discount for groups?

Yes, we offer a Buy 5 All-Access tickets for the price of three! On top of that, we offer concierge service for groups, which makes the purchase process a lot smoother and hassle-free for you. Get in touch here.
Can I buy the tickets if I don't know the attendees' names yet?

Yes, you can provide the details later. So while buying the tickets, just give us the details of the people you already know. For the attendees, you don't know yet, please fill in the application with your own details (name, surname, food preferences). Contact us when you have a ready list of participants and we will change that for you. In case you forget, we keep track of the attendees' list so we will contact you before the event to confirm the names. Contact us to change the details.

Are there discounts for Associations?

Yes, we offer 10% off for 1-Day Conference ticket for Product, Startup, and Innovation based associations. To claim the discount you need to enter the promo code PRODMNGMT10 while selecting the tickets. If you have any doubts, please contact us through the website and we cater to your queries. Talk to us via chat!
Do you have a discount for flight tickets to Lisbon?
Yes, TAP Air Portugal offers a 10% discount on Economy Class and 15% on Business Class for Productized Conference attendees. Just enter the website www.flytap.com , select flights and dates, and insert the event code IT19TPCG94 in the Promotion Code box, located on the left side of the web page. For more information, click here.
Do you have a discount for hotels in Lisbon?
Yes, located deep in the heart of Lisbon at Av. da República, Jupiter Lisboa Hotel offers 15% off the Best Available Rates. Use the promo code PRODUCT2019 on Jupiter's website to get your discount.
What's your refund policy?
We provide a full refund up to 30 days before the event date. That means that you can buy now and get reimbursed in case your company does not authorize your trip or expenses.
What is your code of conduct?
Productized Conference 2019 adopts the Ada Initiative code of conduct: our conference is dedicated to providing a harassment-free conference experience for everyone, regardless of gender, gender identity and expression, age, sexual orientation, disability, physical appearance, body size, race, ethnicity, religion (or lack thereof), or technology choices.
Can I apply to be a speaker?

Do you have a product story worth telling? Are you eager to share it with the best product pros? We are looking forward to hearing from you. Click here to join our application process. In the meantime, you should still buy your ticket, in case you are selected, you will be reimbursed.

How do I become a Sponsor?
Want to become a sponsor? Get in touch here.