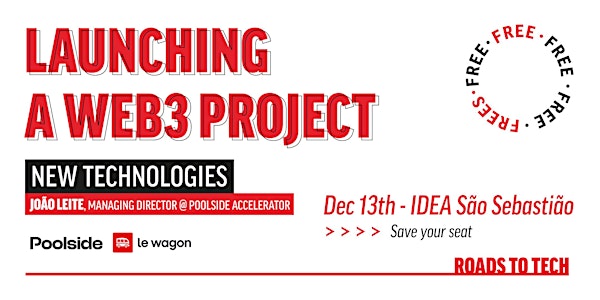 [POSTPONED] Roads to Tech | Final stop: Launching a Web3 project
A three-stops journey in the world of tech
When and where
Location
IDEA Spaces - São Sebastião 122C Avenida António Augusto de Aguiar 1050-046 Lisboa Portugal
About this event
Designed for beginners taking their first steps in coding or data science, Roads to tech is a free event series provided by Le Wagon Lisbon in partnership with IDEASpaces 🎉
What is this about?
Roads to tech is made for freelancers, managers, students or any tech-curious person. We'd like to give you the tools to empower your current knowledge and, who knows, prepare you for a career change or launch your own project.
Every month, we'll go through a different journey in the field of web development, data science and new technologies 💥 In this third stop, we'll be exploring Web3, giving you the possibility to attend a free in-person workshop at IDEA Spaces São Sebastião.
Final stop: launching a Web3 project
In this workshop we will cover technical aspects of Web3 and product, and tips on structuring your plan, product roadmap and team to give you the best chances of success in Web3 🚀
The lecture will be provided by João Leite, Managing Director the Poolside Accelerator. João has recently helped 110 Web3 projects fundraise via a public token sale, raising over $50m. With multiple listings on top tier exchanges and hands-on incubation experience, he has unrivalled knowledge in taking projects to the next level.
This workshop is in partnership with Poolside, the leading platform to support innovators and progressive ideas in Web3. The Poolside Acceleration Program is supported by Polkastarter, the leading web3 investment platform, with more than 110 projects launched since 2020.
P.S. Free beer and snacks are on us 🍻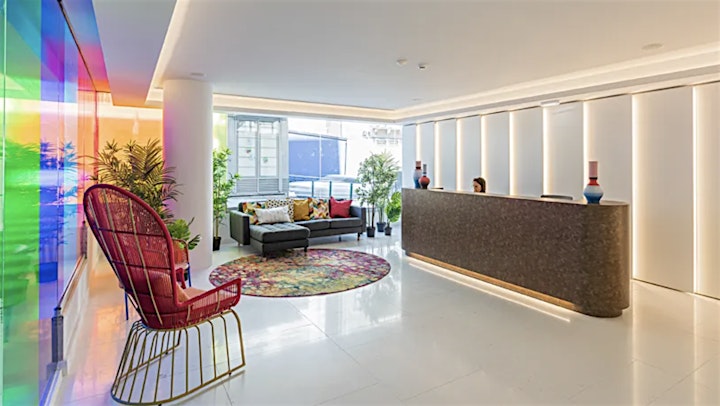 About IDEA Spaces
IDEA Spaces is a community disguised as a coworking spaces network. With 4 locations in Lisbon, IDEA Spaces gathers more than 2.500 people and 360 companies, from all kinds of business sectors, sizes, nationalities, interests and backgrounds. It is the perfect place to work, but most of all, to cooperate, to find new partners, clients and friends, to make great memories and to grow your business as well as yourself.
About Le Wagon
Le Wagon emerged in 2014 as one of the first tech bootcamps in France, offering web development and data science programs. Now, it has grown to a robust global community of tech talents with 43 Le Wagon campuses in Amsterdam, Berlin, Lisbon, London, Melbourne, Mexico, Montreal, Singapore, São Paulo, Paris, Tel Aviv, and other cities worldwide. With this expansion, Le Wagon has helped over 16.000 developers, data scientists, designers, and entrepreneurs start their new careers in tech. Eight years on, the school continues to inspire tech aspirants to find their path in the industry.