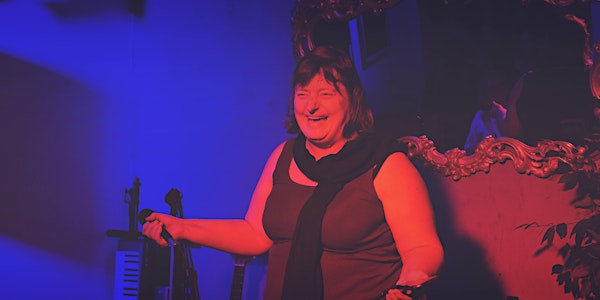 Open Mic meets comedy improv with MC QQ
Spoken word Open Mic meets comedy improv with MC Queen Queerlysh -Share your voice with the English-speaking community
Date and time
Thu, 30 Mar 2023 19:00 - 20:00 WEST
Location
Meeting and Greeting bar Rua Luciano Cordeiro, 23C 1150-300 Lisboa Portugal
Refund Policy
Contact the organiser to request a refund.
About this event
Be part of this unique experience and enjoy a fusion of improvisation, poetry and spoken word.@mg_portugal Lisbon.
Arrive early.
Improv workshop 1915 - drop-In Improv workshop.
2015 -Queen Queerlysh MC with poetry and spoken word show hip-hop comedy rap.
2100 30 min- comedy Improv based on the themes of space
close the show around 22.00 hours
Newbies and experienced writer-performers to share funny, or poignant poems, stories, spoken word pieces, & freestyling at this LGBT+ friendly English-speaking night.
NOTE: 8 slots AVAILABLE @ 5-7 minutes each
Get tickets via EVENTBRITE TO watch or perform. please contribute 5 euros online via Eventbrite or in cash at the venue.
Performers sign up -https://docs.google.com/forms/d/e/1FAIpQLSeI4UxNvhUCIbgu1whIakZUl3fZeKUe-vdnJghdd254ETIc1A/viewform
Artists Bio
Queen Queerlysh is a master of ceremonies, writer and performer focusing on spoken word, comedy, improv, hip-hop improv rap and cabaret. QQ invites the audience to participate by using humour to highlight absurdities about social and political issues. She creates feminist work that breaks taboos while peering through the fourth wall. The premises in QQ's work are freedom, feminism, and f**k it. Themes include mental health, LGBTQI issues, and dogs. Where is the fun in that? It is abundant- you'll find out.
Review QQ: https://www.facebook.com/queenqueerlysh
find out more here https://linktr.ee/jevanspollard
Queen Queerlysh and her Funny Followers are an LGTBQ+ friendly team of international well-travelled improv performers. Based in sunny Lisbon, Fluent in English, the team has a combined 90+ years of comedy performing experience. Our vibrant team chemistry brings hilarious results with focused short-form improv comedy, with our own unique musical twist. Our neurodiversity mindset means that we fully embrace every performer and audience member and always aim to punch up with our comedy.
https://linktr.ee/qq_ff_comedy_improv