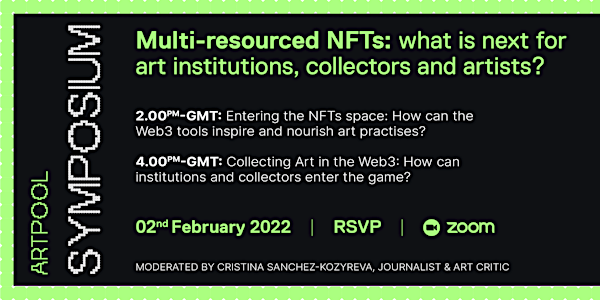 Online Symposium: The Future of NFTs in the art world
Online Symposium— Multi-resourced NFTs: what is next for art institutions, collectors and artists?
About this event
Join us February 2, 2022 for an online Symposium comprising two dynamic round table discussions with industry experts from the art and crypto worlds.
Artpool, the first curator-driven NFT platform powered by a global network of vetted art professionals, is delighted to be hosting this event which offers insightful exchanges between art professionals, artists, collectors and metaverse game-changers and experts.
Talks will be moderated by renowned Journalist and Art Critic, Cristina Sanchez-Koyreva, Curtain Magazine editor-in-chief.
Talk 1- 2.00 PM GMT: Entering the NFTs space: How can the Web3 tools inspire and nourish art practises? (1h15)
Intermission until 4.00 PM GMT.
Talk 2- 4.00 PM GMT: Collecting Art in the Web3: How can institutions and collectors enter the game? (1h15)
Talk 1 Featured speakers:
Bruno Škvorc- Founder of RMRK.app and the Singular NFT marketplace
Efsun Erkılıç- Manager at Refik Anadol Studio
Irina Karagyaur- Unique Network Head of Metaverse Growth
Jordan Andrews - Arts Help Creative Lead
Pauline Foessel- Artpool Founder & Director, Curator
Solimán Lopez- Conceptual Artist & Art Historian
This talk will last 1h15, including questions from the audience.
Talk 2 Featured Speakers
Aldo Rubino- Founder of MACBA Museum (Buenos Aires)
Harry Martin- LAL Art lalart.io Art & Content Director
Irina Karagyaur- Unique Network Head of Metaverse Growth
Jehan Chu- co-Founder and Managing Partner at Kenetic, Para Site (Hong Kong) Board member
Pauline Foessel- Artpool Founder & Director, Curator
This talk will last 1h15, including questions from the audience.
Learn More about our Speakers & Moderator below: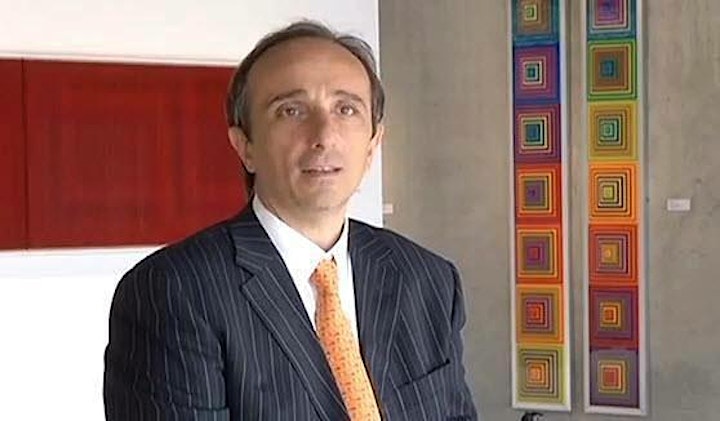 Aldo Rubino built his entire career as a finance specialist, working on national and multinational companies. He began collecting art in the late 1980s. Over the years he defined a profile based on local and international contemporary art with special emphasis on geometric abstraction.
Followed by a strong desire to open the collection to the general public, in 2009 he took the decision to create a museum space, constructing for this purpose a new building thought to house his permanent collection, exhibitions and multiple activities related to art. In 2012 Rubino founded the MACBA – Museo de Arte Contemporáneo de Buenos Aires, located in the traditional neighbourhood of San Telmo.
Born in Argentina, Rubino lives between Buenos Aires and New York.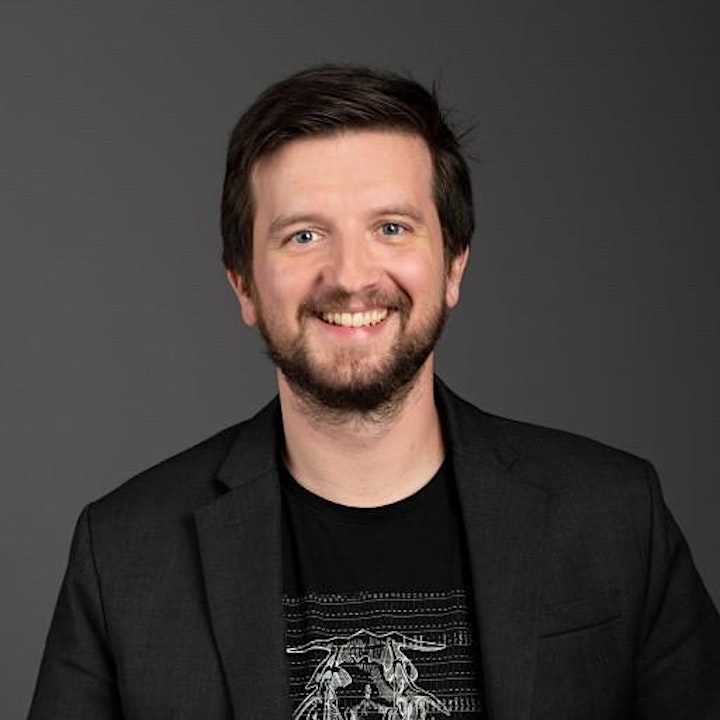 Bruno Škvorc is the founder of RMRK.app, the world's most advanced NFT protocol. After a long career in web2 developing web applications and interactive media, he moved into web3 with the advent of Ethereum in 2015. Since then, Bruno has run a fiat-to-crypto on-ramp, has been developing and auditing smart contracts, has been technically educating developers on conferences and online in video and written form, and worked for Status on the Ethereum 2.0 project as well as Web3 Foundation on the Polkadot and Kusama projects.
Since 2020 he's been working on RMRK full time. In what little free time he has, he enjoys gaming (board and PC/VR), nature, and living vicariously through his daughter.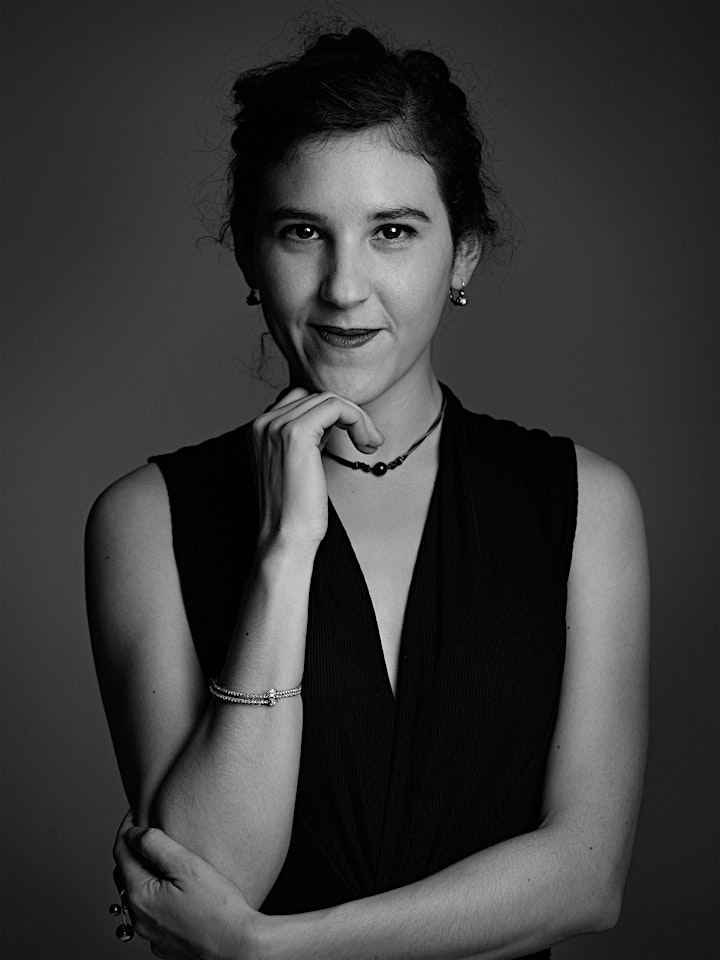 Efsun Erkılıç is a multidisciplinary artist, researcher and producer based in Los Angeles. She is the partner and executive producer of Refik Anadol Studio (RAS), A Media Art studio which focuses on art studies and artistic installations on the intersection of Arts, Science and Technology. She manages the behind the scene operations as well as she is one of the core team members in the conceptual development for RAS.
She completed her BA and MFA degrees at Bilgi University in Visual Communication Design in Istanbul, Turkey. Through her academic and occupational journeys she has produced works in many different disciplines from journalism to performance and from painting to digital art. In addition to painting and multidisciplinary art projects, Erkılıç works on performance pieces that blend bodily expression and philosophy.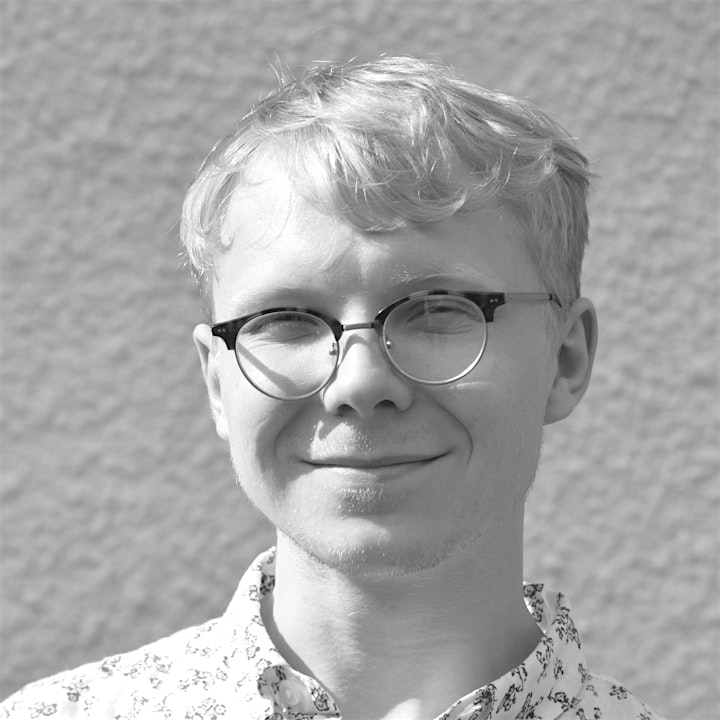 Harry Martin is the Art and Content Manager at LAL ART.
Working alongside Crypto Art advisor Fanny Lakoubay, he manages Large Collections within the Advisory; documenting acquisitions, building communities and liaising between artists and press on behalf of collectors. Representing the UK side of the team, Harry operates from Glasgow, Scotland.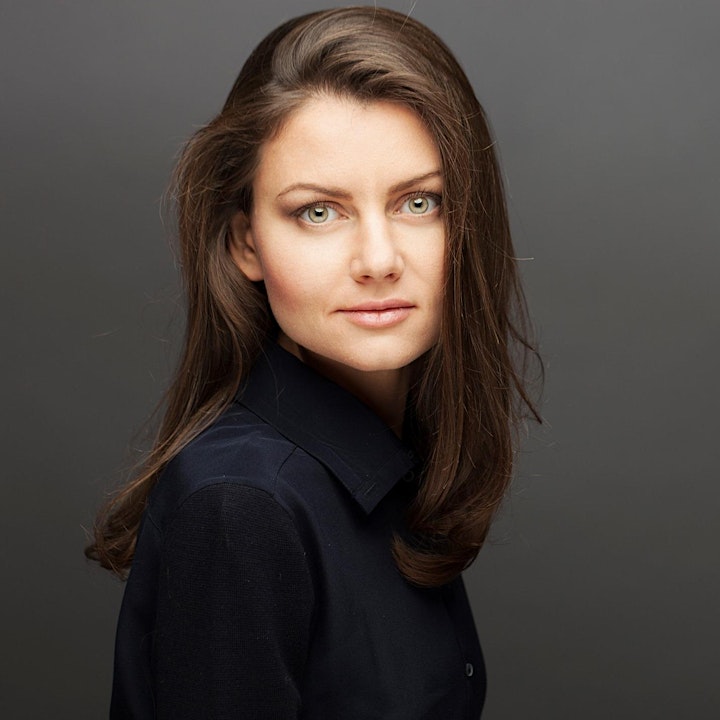 Irina Karagyaur is the Head of Metaverse Growth at Unique Network, where she leads the business growth activities for the organization. She restlessly works to empower creators and artists to recognize the value of NFTs by providing them with the most advanced tools available. Irina focuses on establishing strategic relationships and community building that are required to bridge the off-chain world with the Metaverse.
She is a Polkadot Head Ambassador for Western Europe, and also London's Regional Co-Chair to FIBREE (Foundation for International Blockchain and Real Estate Expertise). Irina is the co-founder of Design B2C, a UK crypto-fintech boutique consulting firm that focuses on DeFi, Web 3.0 services, NFT's, and real estate tokenization.
With over 10 years of experience, she has established herself as an international business development professional in strategic partnerships, analysis of foreign markets, and business planning across the UK, EU, and Russia. Irina holds a BA from the Southern Federal University in Russia, and an MSc in Urban Planning and Policy Design from Politecnico di Milano, Italy.
Jehan Chu is co-Founder and Managing Partner at Kenetic, a blockchain Venture Capital and cryptocurrency trading firm based in Hong Kong. A former front-end developer, he started investing in cryptocurrency in 2013 and has invested and supported over 100 projects. Jehan founded the Ethereum HK community (2014), co-Founded the Bitcoin Association of Hong Kong (2014) and founded the Hyperledger HK community (2016).
Jehan serves as co-Chairman of the Hong Kong Fintech Association Blockchain Committee, is enrolled in the Kauffman Fellows Program, is a Fellow of the Singapore University of Social Science and member of the Global Patrons Board of San Francisco Museum of Modern Art. He also sits on the Board of Para Site Art Space and is co-Founder and Board member of Social Alpha Foundation, a blockchain/social impact non-profit. Jehan holds a BA from Johns Hopkins University and MA from Hong Kong University.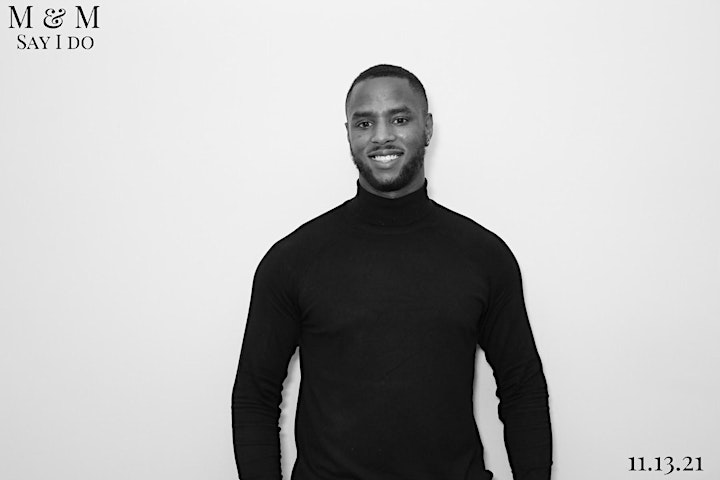 Jordan Andrews- With over ten years in the creative and entertainment industries, Jordan simply gets it done – here on earth, and in the Metaverse. Working in more dimensions than we can count he is also the Creative Lead at Arts Help, the world's largest art community.
Working in art direction, creative communications, marketing, graphic design, video content production, digital strategy, 3D, and extended reality. Off the clock, Jordan's love of all things spicy has evolved into an intense passion for food, which leads him to remote locales and exotic destinations. With an acquired taste for fashion and art, Jordan is on the mission of self-expression through a variety of eccentric art forms.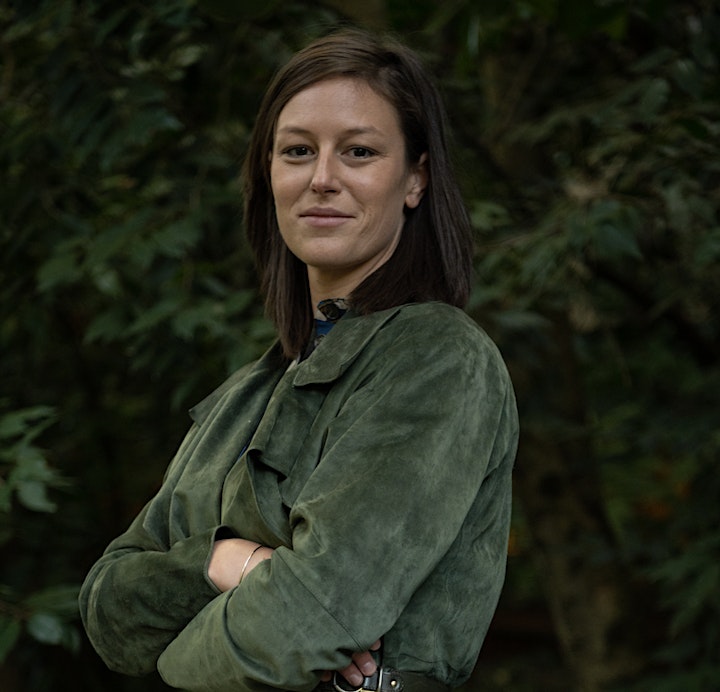 Pauline Foessel is the curator and entrepreneur behind Artpool whose extensive work as director at art institutions, galleries and studios has shaped her understanding of the art landscape globally. Pauline Foessel is the curator and entrepreneur behind Artpool whose extensive work as director at art institutions, galleries and studios has shaped her understanding of the art landscape globally.
Formerly known as Art Curator Grid, Artpool is the first social network to build an international community of curators, and grows from its matrix to further Foessel's mission of connecting artists, art organizations and collectors. Aware of the financial barriers that institutions face around the world today, she created Artpool to simplify fundraising by harnessing blockchain technology coupled with a playful and inclusive user experience.
Beyond shaping the art tech space, Foessel's work as co-director at Underdogs Gallery and her previous directorship of Alexandre Farto's Vhils Studio placed Lisbon on the global map of contemporary public art while promoting a generation of urban artists. She approaches digital with the same sense of awe that public art produces, believing in the power of art to foster global relationships.
In addition to her work in Lisbon, Foessel, a native of Grenoble, France, has held management and development positions at Galerie Magda Danysz in Paris and Shanghai and at the Hong Kong Contemporary Art (HOCA) Foundation. She earned her master's degree in Entrepreneurial Management from SKEMA Business School in Lille and an MBA Exchange Program from Concordia University in Montreal, Canada.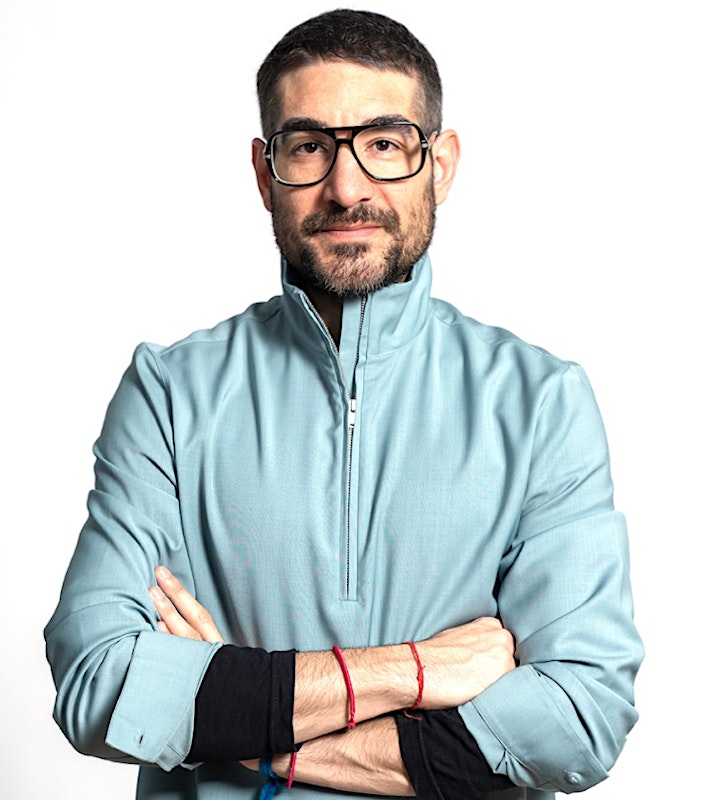 Solimán López, born in Burgos, Spain in 1981, develops his artistic production between his studio in Paris, France (UAS, Updated Art Studio) and ESAT LAB, Innovation department that he runs at ESAT, Escuela Superior de Arte y Tecnología de Valencia, Spain.
His career as an art historian and master's degree in Art and Communication have conditioned his artistic evolution towards what we could call conceptual technological art.
His work with the meaning and nature of digital archives, as shown by some pieces such as the Harddiskmuseum, an art museum on a hard disk, Framed Memory Card, Host-in, Langpath or File Genesis or more recent works in which virtual and analog worlds are connected through photogrammetry as in High Meshes, are examples of his interest in human presence and its impact in this era of communication and digitalization.
In line with this breaking down of the two frontiers, we can find pieces such as GRID, an audiovisual symphony modulated in real time by the wifi signal of nearby devices, Celeste, which connects the digitised skies of different places in the world also, in real time, or Bioma, a sculpture that creates digital abstractions through biometric data of its environment.
Technically, his works are achieved thanks to the combination of 3D techniques, electronics, software programming, artificial intelligence, virtual and augmented reality and digital synchronization.
His career has been built on festivals, biennials, art centers, events and museums in Spain, USA. U, China, South Korea, France, Argentina, Brazil, Venezuela, Colombia, El Salvador, Nicaragua, Greece, Uruguay, Germany, England, Italy, Portugal and Switzerland among other locations, highlighting the events of the Biennial of Digital Art in Brazil, the Biennial Nemo de Paris (Variations Art Fair), the Chronus Art Center in Shanghai, ISSEA 2019, the ZKM of Karlsruhe, Art Santa Mónica of Barcelona, the CCCC of Valencia, the IVAM of Valencia, Etopia of Zaragoza, the CAB of Burgos, the CEART of Fuenlabrada in Madrid, La Lonja of Alicante, Cigarreras of Alicante, CAC of Málaga, Es Baluard museum of Mallorca or the Nuit Blanche of Paris 2019 and the last presentations at Ars Electronica and its Barcelona Garden with our partner Instituto Espronceda, the Hermitage in Saint Petersburg, the Digital Art Biennale in Ukraine, Sonar Plus in Barcelona or the Artissima fair in Turin. In the next month of February Solimán will participate in two fairs, ARCO 22 and Urvanity,both in Madrid.
His work as a researcher in new media has been shared in several universities such as the UFSM in Brazil, the University Carlos III in Madrid, the Google Campus in Madrid, the UPV in Valencia, the Bancaja Fundación, the Injuve, TEDx Valladolid, the Universidad de Cuenca, the Universidad Nacional de Córdoba, Argentina, MediaLab Prado, Madrid or Technarte Bilbao, among others.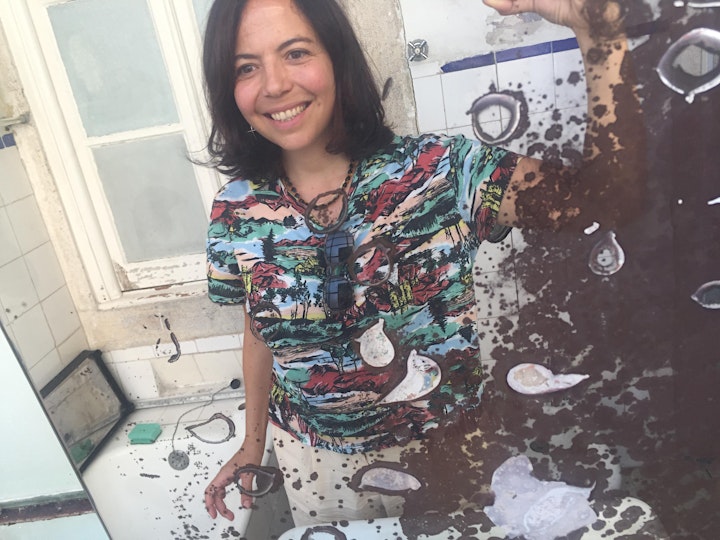 Cristina Sanchez-Kozyreva (SK) is an art writer, critic, and curator based in Lisbon. She is the editor-in-chief of Curtain magazine, she writes copy for art residencies and art organisations such as TBA21 in Madrid, organises talks for Lisbon Art Weekend, and her nomadic critical writings appears in Artforum, Contemporânea, and Frieze, among others.
She was the co-founder and editor-in-chief of Pipeline contemporary art magazine in Hong Kong (2011-2016), and prior to that she worked in strategy in France, led adventure travel tours across central, east, and southeast Asia, and did recruitment for MNCs and art volunteering at 798 art district in China. Cristina SK received a master's degree from Paris V University in International Relations.