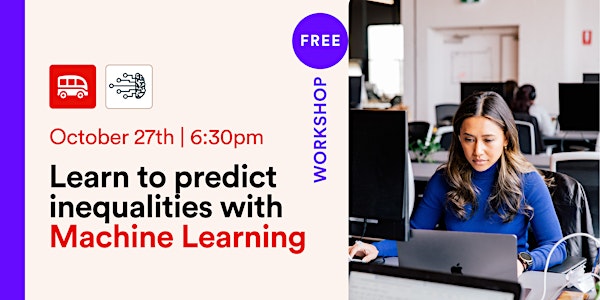 [Online] Predict gender equality with Machine Learning
Learn how gender equality (or inequality) reveals itself through data
About this event
In this workshop, we will use Python and Pandas to analyse how gender equality (or inequality) reveals itself through data.
In this webinar you will learn
✨ The logic and foundations behind Machine Learning, to better understand how it can be used and where not to
✨ Different use cases of Machine Learning and we will give you the chance to solve two of the most typical Machine Learning tasks yourself - regression and classification
✨ How to predict the gender pay gap based on some features such as job descriptions, age and other demographics
About the format
This online workshop will start with a 1-hour lecture to introduce the core concepts. You will then be onboarded on Le Wagon's e-learning platform and access the slides, a sum-up of key notions as well as exercises to keep practicing after the workshop.