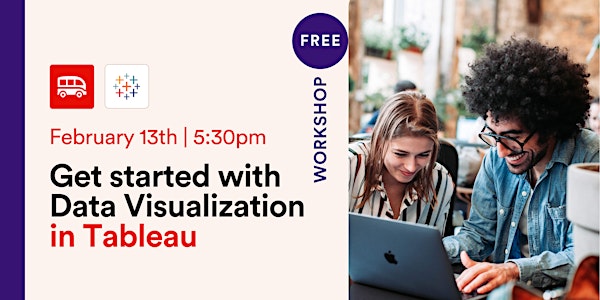 [Online] Get started with Data Visualization in Tableau
Learn the basics of Data Visualization and how to use it in your day-to-day.
About this event
In this workshop, you will learn to understand how to automate the extraction of data from websites. This is a great way to discover python and get acquainted with the structure of a webpage.
What you will learn
In this free online workshop, you will learn the basics of Data Visualization and how to use it in your day-to-day. In this 2 hours workshop you will learn:
✨ What Data Visualization is and how to use it
✨ The basics of Tableau and how to implement it in your day-to-day
✨ How to create your first Tableau chart and dashboard together
About the format
This online workshop will start with a 1-hour lecture to introduce the core concepts. You will then be onboarded on Le Wagon's e-learning platform and access the slides, a sum-up of key notions as well as exercises to keep practicing after the workshop.
About Le Wagon
Le Wagon emerged in 2014 as one of the first tech bootcamps in France, offering web development and data science programs. Now, it has grown to a robust global community of tech talents with 43 Le Wagon campuses in Amsterdam, Berlin, Lisbon, London, Melbourne, Mexico, Montreal, Singapore, São Paulo, Paris, Tel Aviv, and other cities worldwide.
With this expansion, Le Wagon has helped over 18,000 developers, data scientists, designers, and entrepreneurs start their new careers in tech. Eight years on, the school continues to inspire tech aspirants to find their path in the industry.
Find us on