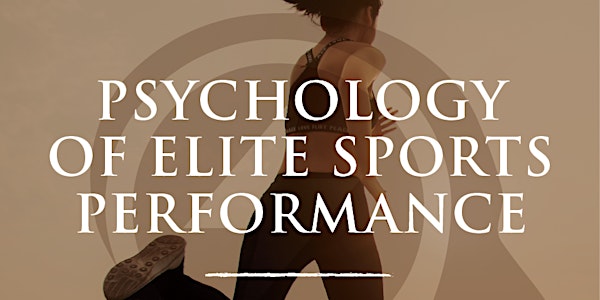 Online European Conference Psychology of Elite Sports Performance
Sales Have Ended
Ticket sales have ended
Thank you very much for you registration. You will receive a confirmation by e-mail.
The aim of the Conference is to present the practical aspects of performance psychology applied to high performance sports.
About this event
The format of the Conference includes communications that result from the professional experiences of these specialists, namely in Olympic preparation, as well as workshops on techniques and methods of psychological work that they use in high performance, and is aimed at coaches, psychologists, athletes and students of psychology and sports science.
O formato da Conferência inclui comunicações que resultam das experiências profissionais destes especialistas, designadamente na preparação olímpica, bem como workshops sobre técnicas e métodos de trabalho psicológico que utilizam no alto rendimento, e destina-se a treinadores, psicólogos, atletas e estudantes de psicologia e de ciências do desporto.
This event stems from the activity of the Forum of Applied Sport Psychology in Top Sport (FAST), to which the speakers belong, founded in 2004 on the initiative of the European Federation of Sport Psychology (FEPSAC). It is a unique opportunity to take advantage of the contribution of such a large number of European specialists in the field of psychological work with high-performance athletes and coaches, particularly in this special moment of preparation for the Tokyo Games, disturbed by the pandemic of COVID-19.
Este evento decorre da actividade do Forum of Applied Sport Psychology in Top Sport (FAST), a que pertencem os palestrantes, fundado em 2004 por iniciativa da Federação Europeia de Psicologia do Desporto (FEPSAC). É uma oportunidade única de aproveitar o contributo de tão elevado número de especialistas europeus no domínio do trabalho psicológico com atletas e treinadores de alto rendimento, em particular neste momento especial de preparação para os Jogos de Tóquio, perturbado pela pandemia do COVID-19.
SPEAKERS
Alberto Cei (University San Raffaele y Ceiconsulting, Italy)
Anaëlle Malherbe (INSEP, France)
Boris Balent (Croatian Association of Sport Psychologist, Croatia)
Chris Harwood (Sport Psychology of Loughborough University, England)
Daniel Birrer (Swiss Federal Institute of Sport Magglingen, Switzerland)
Daniel Gould (nstitute for the Study of Youth Sports, Michigan State University, USA)
Hafrún Kristjánsdóttir (University of Reykjavík, Iceland)
Hardy Menkehorst (Mental Training & Coaching Centre, Holland)
Maria Psychountaky (University of Athens, Greece)
Miquel Torregrossa (Autonomous University of Barcelona, Spain)
Paul Wylleman (Free University of Brussels, Belgium; TeamNL-Olympic Committee of Netherlands)
Pedro Teques (Polytechnic Institute of Maia, Portugal)
Sidonio Serpa (Lusofona University, Portugal)
Susana Reguela (Center of High Performance – CAR Barcelona, Spain)
Tanja Kajtna (University of Ljubljana, Slovenia)
Urban Johnson (University of Halmstad, Sweden)
Additional information
Online Platform
The online platform will be Zoom. Please make sure to have the last update installed on your favorite device.
The Online European Conference Psychology of Elite Sport Performance has limited attendence that is available on first-come, first-served basis.
Official Language
The official language of the online conference is English. Simultaneous interpretation will not be available during the sessions.
Time Zone
The time zone in Lisbon is WET – Western European Time (Standard Time) at the Conference's date.