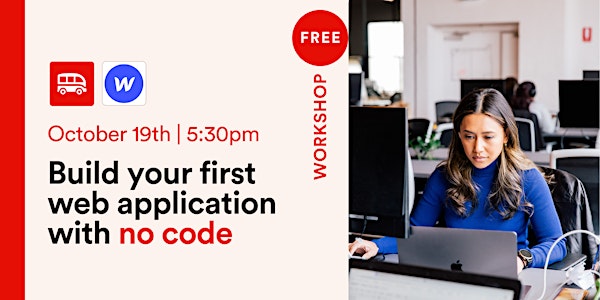 [Online] Build your first web application with no code
Learn to build your first web applications with no code
About this event
In this 2 hours workshop, you'll learn to build your first web applications with no code. You'll learn to use tools like Webflow, Airtable and Zapier and create personalized workflows.
What you will learn
✨ Learn to design your first e-commerce website on webflow
✨ Create your first database on Airtable and collect your leads
✨ Integrate Zapier to automate workflows
About the format
This online workshop will start with a 1-hour lecture to introduce the core concepts. You will then be onboarded on Le Wagon's e-learning platform and access the slides, a sum-up of key notions as well as exercises to keep practicing after the workshop.