Location
Quinta Splendida
Estrada da Ponta Oliveira 11
9125-001 Caniço
Portugal
GROW YOUR SKILLS, NETWORK, AND BUSINESS WITH THE NOMAD ESCAPE!
About this event
We are excited! The Nomad Escape will host THE NOMAD ISLAND FEST IN NOVEMberR IN MADEIRA ISLAND!
What is it?
Grow your Skills, Network and Business in a FUN way!
No boring conference rooms, formal networking and business cards. Discuss business ideas and challenges with like-minded professionals and get new inspiration, new perspectives and connections to grow your business or career!
Spend 8 mind-blowing days with inspiring Entrepreneurs, Business Owner, Digital Nomads, Remote Workers, Startup Founders and Freedom seekers and work on business and self-development together.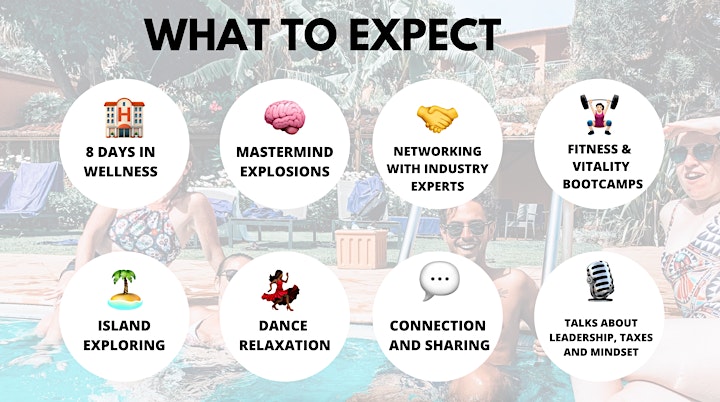 What do you get out of this? When you join you...
will find answers, solutions, and new perspectives on professional or personal challenges
get inspired by other people's life stories, business models, or strategies
come out with a massive network of like-minded friends who you can always call if your want to brainstorm or need advice
be exposed to potential new clients, partners, collaborators, mentors, and inspiring entrepreneurial people
Who is this for?
Entrepreneurs, freelancers, creatives, remote workers or anyone who is working towards a (location) independent situation, from every path of life, industry or age.
Important - MUST READ
This is a paid event. Find here information about the different packages.
About The Facilitator:
Michelle Maree is a community builder, facilitator, social impact entrepreneur and the founder of The Nomad Escape. She has hosted over 160 mastermind sessions and loves to connect people with a valuable network in a fun and informal way.
She helps her community elevate their business or career through connecting them with inspiring like-minded indivuals during her exclusive business and self development programs.
Connect with her through