NFTMi
MeetaClub and Space Farm have joined to provide a deep dive into the world of Web3 focusing on NFTs and the digital art world.
When and where
Location
CROSS + STUDIO studio rental photo 5 Via Giacomo Watt 20143 Milano Italy
Refund Policy
Contact the organizer to request a refund.
Eventbrite's fee is nonrefundable.
About this event
MeetaClub and Spacefarm would like to give a warm welcome to everyone interested in getting to know more about the NFT space!
We are kicking off an IRL event enlightening what is happening in the digital sphere these days. We are doing it in style with a variety of panels with news, insights, art, and opinions that you will not want to miss, especially if you are new to the space and want to get more about it. Artists and entrepreneurs will be the two categories getting the most out of it. 💜🔥
😶What to expect
#NFT #NETWORKING #DIGITALART #COMMUNITY #PHYSICALART
The event consists of a deep introduction into the NFT world. We will follow different steps in order to be able to master the topic, if you are a beginner, or to explore new ways, in case you are an expert. The main goal is to provide insights, stimulate conversations and display use cases and real artworks, highlighting this new reality into the Italian scene. 🌟
You will be able to learn from more expert's experiences, see some use cases and meet some artists that, in different ways, entered this space.
It will be an epic afternoon & evening full of different kinds of opportunities to grow and meet very interesting people, specialists in this world but also some that just started and that are making the best out of it. You will be able to get in touch with singular artists and with companies that have already started to move towards the future with this technology!
🧬 Best for: artists, entrepreneurs and crypto natives.
🪄 Special Requirements for you to participate: curious, eager to learn, full of enthusiasm, happy to share and finally ready to challenge yourself. Rather than that you will not need anything else, you will get all the support you need and why not some good contacts to get in touch with!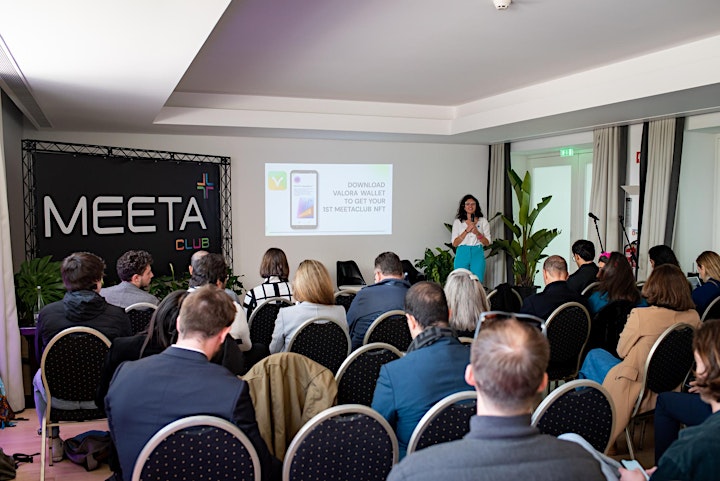 📍 Where
It is an industrial recovery building in Milan, you can definitely smell the underground vibes as you are in some loft in Brooklyn. Flowing from one space to another one you will be able to experience different sensation and international vibes!
Are you ready to be transported in a parallel world within the Milan suburbs and discover many wonders of the future?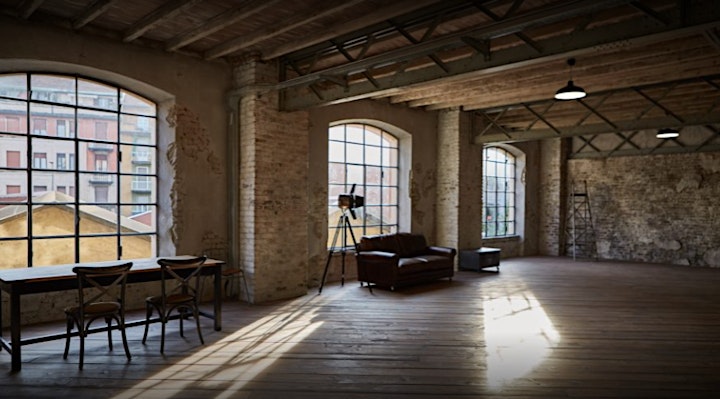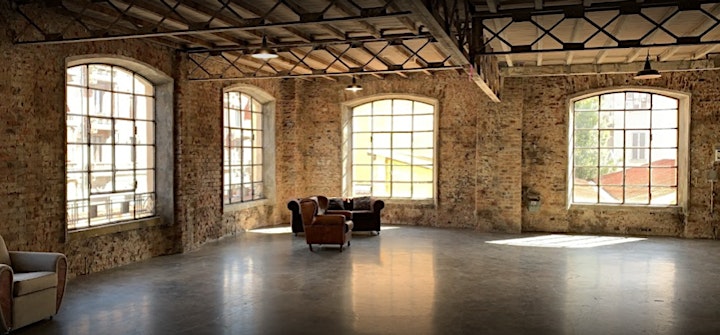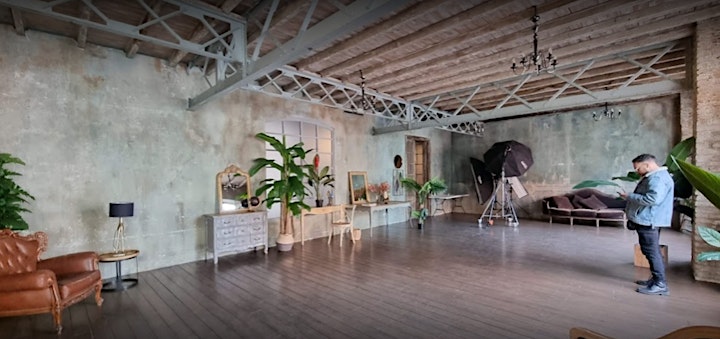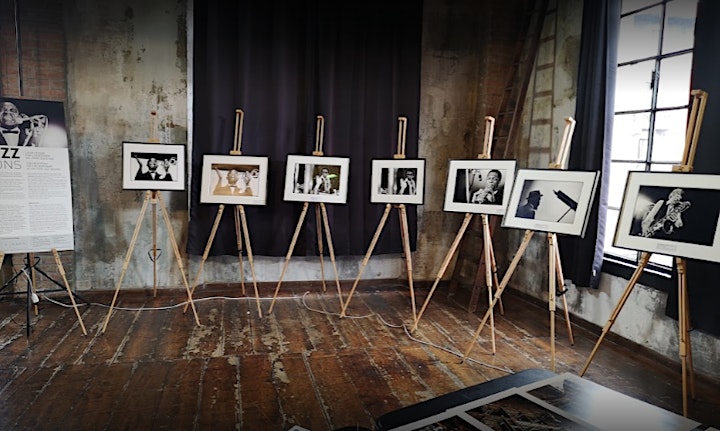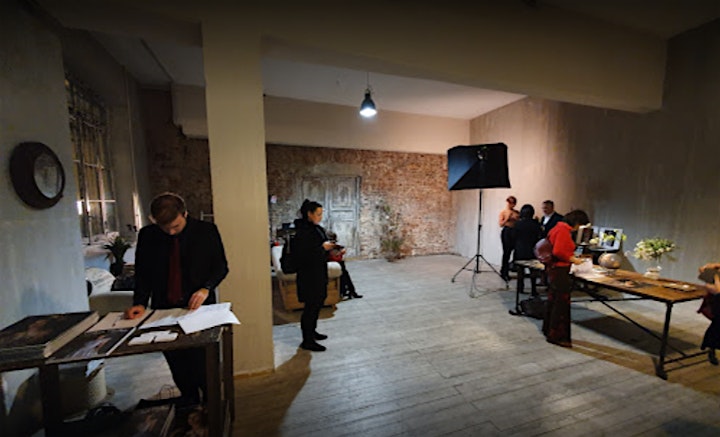 🗓️ When
Saturday October 1st
⏰from 2pm to 2am.
As the agenda of the event is filled by a variety of interesting talks and debates we encourage you to come on time and get the ball rolling!
📃 Programme of the event
2pm Welcome & Registration
🗣️🎤TALKS:
2:30pm First Panel: Introduction to NTFs, Speakers to be announced;
4pm Second Panel: Use Cases, Guests to be announced;
5:30pm Third Panel: Artists to be announced.
🥂🎨VERNISSAGE:
7pm Vernissage - Art Shows, both digital and physical artworks, Catering, Presentations and Lounge.
🥳🕺AFTER PARTY:
9:30 pm After Party – DJ A Costureira by Massimiliano Sarta;
02am Fin.
Profiles
1st Panel Speakers:
- Gianluca Boccadifuoco is a web3 technologist and digital art curator, has worked as strategists and fundraiser for tech startups between Berlin and Lisbon. Over the last 2 years has supported the organization of Several NFT festivals and digital art events bootstrapping new communities and technologies aiming at empowering creators.
- Alberto Finadri, Co - Founder & CEO Spacefarm.
- Leopoldo Vendramin , Founder Cryptoartitalia.
2nd Panel Speakers:
-Takyon, The first travel exchange, allowing people to resell travels by transforming any bookings (NFTs) into digital goods with no additional cost.
-Crazy Panda, is a digitally-focused art production studio, established in Milan in late 2020. Their work consist of three-dimensional modelling, rigging, animation, rendering, three-dimensional printing, virtual reality, motion design, procedural simulation, VFX, colour grading and post production.
- Who Knocks & MADworld (subsidiary of Animoca Brands) ,is a communication company that specializes in digital marketing. They developed another parallel project called NFT Europe, a platform that aims to help the client realize his project around the world of NFTs, starting from the creation of the works up to their diffusion through different techniques and marketing channels.
- FlorestaNFT is a project that enables the protection and conservation of the Amazon rainforest to become not only a moral duty, but also an investment opportunity. The project takes advantage of blockchain technology, purchasing a large area of the real-world rainforest and converting the purchased land into NFTs. These NFTs can then be "staked" and produce a certain amount of carbon credits per unit each year (also distributed to stakers as NFTs).
3rd Panel Speakers:
- Eric Hanu is an emerging Lisbon based multi faceted visual artist. His life experiences brought him to know and absorb various realities and subcultures creating the contrast that can be witnessed in his art.
- Gabriele Modica was born in June 1994, and is a Sicilian multidisciplinary artist active since 2012. He has worked for many years in the world of entertainment photography, and has collaborated for brands such as Porsche and the Biennale of Art and Culture "Manifesta 12" in Palermo. Active since 2012 his professional life as a photographer has accompanied his career as an artist. since 2021 he has been active in the NFT world, carrying forward his concept of balance and minimalist aesthetics, using photography as the main means of expression.
- Warø was born in a small town on the outskirts of Milan. From an early age, he developed a visceral love for art. He began his path in the arts in 2018 when he decided to dedicate all his energy to establishing himself as an artist and creative mind. In 2019, he decided to leave his warehouse job and take a leap of faith to dedicate himself to becoming a full-time artist. In search of inspiration and confrontation, Warø embarked on a path that led him to New York City. His art is spontaneous and always different and new. Each piece is drawn in one go, without guidelines, an organic process, which mainly involves the use of permanent markers or white paint on wood.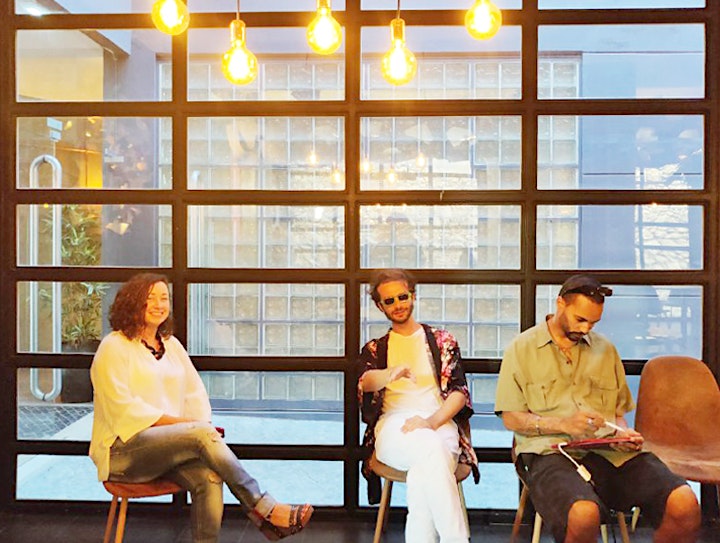 👪Who are we
Let us start with introducing ourselves, if you still did not get a chance to get in touch with us:
MeetaClub is the bridging point for anyone involved in web3.
Acting as a link, connector and informer to shape and engage communities in the new digital era. Meeta.Club hosts events such as dinners, brunches, conferences and more working closely together with our network to deliver high quality, intimate and meaningful events to raise the quality and add a human touch to a forever-expanding digital world.
Space Farm is a company providing dedicated blockchain services for the art market.
They own a physical and digital art marketplace operating on the Ethereum blockchain.
The platform uses specially developed smart contracts legally valuable allowing users to certify, authenticate and sell their works to collectors on peer-to peer digital marketplace.
Together we are providing a sparkling freaking crazy day for creatives and creators of all stripes. Whether you are an NFT artist or exploring this new reality, we have tailored a unique event for you!
One last important info you need to know: we designed different kinds of tickets so you can choose the experience that fits you the most. You can join us for the first,second and third panel or you can join us for the vernissage+after party or you could join from the beginning to the very end. IT IS TIME TO MAKE YOUR MOVE! Please do not hesitate to contact us in case you encounter any difficulties.
What are you still waiting for?! Click the Registration bottom below and JOIN US to get a sneak peak of how the future looks like! 🔮
Therefore, without further ado, we are looking forward to seeing you at the event full of energy and a learning spirit! 🌈
MeetaClub & SpaceFarm team💫