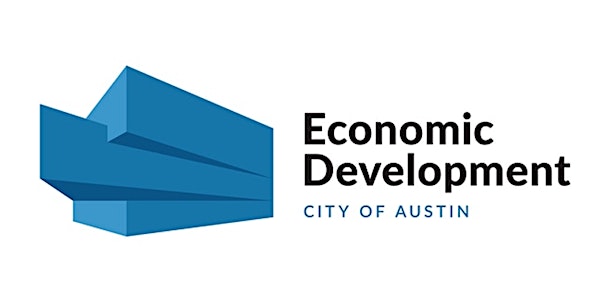 Next Level Marketing: Leveraging Search, PR, Podcast
This three-hour workshop will teach you how to leverage search, PR, podcasting, and video to expand your reach and build your customer base.
Refund Policy
Contact the organizer to request a refund.
About this event
You've got the marketing basics down. Your social media audience is engaged, you've built your email list, and you are ready to take things to the next level. This three-hour workshop will teach you how to leverage search, PR, podcasting and video to expand your reach and build your customer base. Even if you still don't totally understand what a podcast is, doing a guest interview on one could open up a whole new audience segment for you—and this class will teach you how to land that guest interview spot!
Attendees will receive a workbook to use during class and there will be time for Q&A built into the session. All participants will leave with a toolkit of resources, including templates, worksheets, and helpful links. Small business owners are encouraged to send key employees if they are unable to attend themselves.
What To Expect:
This is a virtual class using Zoom meetings. Participants will be able to speak and interact with the instructor and others, as if in a live, in-person session. There will be ample time for Q&A at the end, but we also have plenty of group discussions planned during the session as well. There will be two ten-minute breaks to allow for checking your email, grabbing a cup of coffee, etc.
Course Materials:
All participants will receive a follow-along workbook to take notes, follow instructions, and complete exercises during the session.
Presentation slides and exercises will be provided to all participants.
Participants will also get a free toolkit - a collection of templates, forms, worksheets, and other resources that will be made available at the end of the class.
Who Should Attend?
Small business owners
Both new and established businesses
Marketing professionals
Communications Manager
Social Media professionals

Julie Niehoff will be the instructor for this online class.
Julie is Co-Founder & CMO for Distance Learning Media, an education technology firm that specializes in workforce development and continuing education. She was Director of Education for Constant Contact for ten years and is an adjunct instructor in Marketing for Austin Community College. Also a former Director of Interactive Marketing for the City of Dallas Convention & Visitors Bureau, Julie is a celebrated public speaker, small business trainer and nonprofit advocate. Her teaching style is informal or conversational, and she is known for making seemingly complicated topics very easy to grasp. View Julie's LinkedIn Profile.
The City of Austin is committed to compliance with the Americans with Disabilities Act. Reasonable modifications and equal access to communications will be provided upon request - including translation and interpretation services. For assistance, please contact the Economic Development Department at 512-974-7819. The City receives and accepts Video Relay Service (VRS) calls from people who are Deaf or hard-of-hearing through Relay Texas 7-1-1.