Location
NEXT HOTEL - SAVOY - ROOFTOP
8 Rua Carvalho Araùjo
9000-022 Funchal
Portugal
Get inspired, energized and connected during The Nomad Escape's Mastermind session!
About this event
We are excited! The Nomad Escape & Nomads Giving Back will host an exclusive complimentary Mastermind Session for the Digital Nomad Madeira community ! 🚀
What is it?
During the Mastermind Session you will get the opportunity to brainstorm with like-minded professionals and receive feedback on your business ideas, challenges, questions, or anything you would like to get new perspectives on!
It is a famous concept which The Nomad Escape uses during her business & self-development programs where you will get inspired through peer-to-peer mentoring.
The hosts will provide instructions on how to structure your brainstorming session and optimize your time to get a valuable outcome.
What do you get out of this? When you join you...
will find answers, solutions, and new perspectives on professional or personal challenges
get inspired by other people's life stories, business models, or strategies
come out with a massive network of like-minded friends who you can always call if your want to brainstorm or need advice
be exposed to potential new clients, partners, collaborators, mentors, and inspiring entrepreneurial people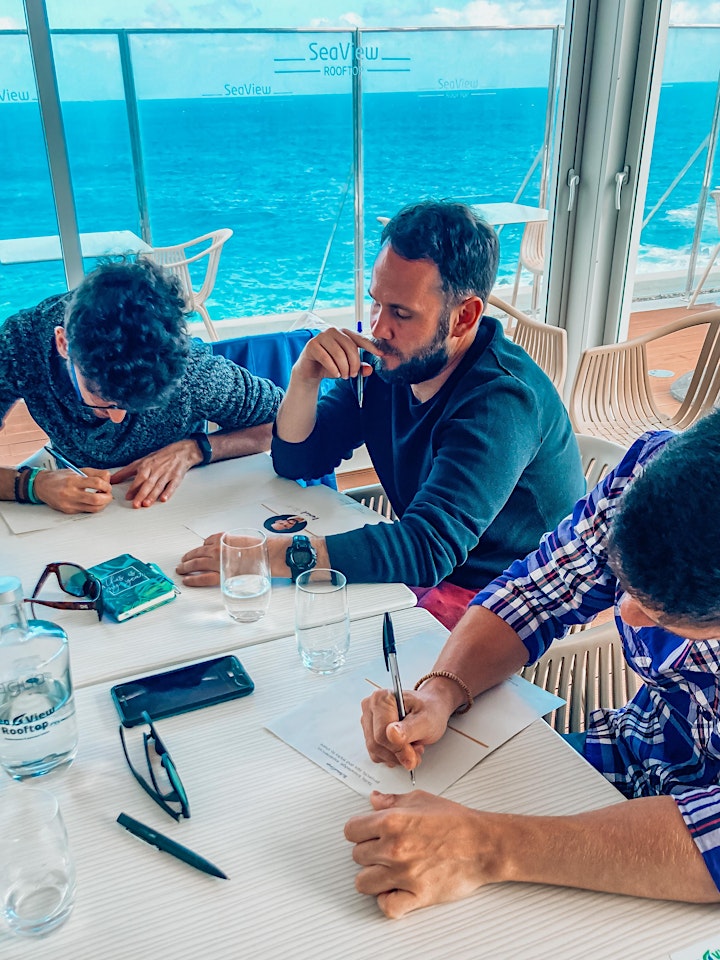 Who is this for?
Entrepreneurs, freelancers, creatives, remote workers or anyone who is working towards a (location) independent situation, from every path of life, industry or age.
Important - MUST READ
Prepare a clear question you would like to help with from the others to optimize your limited time in the hot seat.
Bring a pen and your notebook
We only start with a minimum of 9 participants and accept max 30 participants in the event. Please RSVP to secure your spot.
We start the event at 6:30 PM. Please arrive between 6:15 - 6:30.
We only accept people who arrived on time, if you are too late we can not receive you. This will interrupt the session.
If you can not make it, please cancel your reservation on time so we can give your spot to someone else.
About The Facilitator:
Michelle Maree is a community builder, facilitator, social impact entrepreneur and the founder of The Nomad Escape. She has hosted over 160 mastermind sessions and loves to connect people with a valuable network in a fun and informal way.
She helps her community elevate their business or career through connecting them with inspiring like-minded indivuals during her exclusive business and self development programs.
Connect with her through
Check OUR VIDEO BELOW!