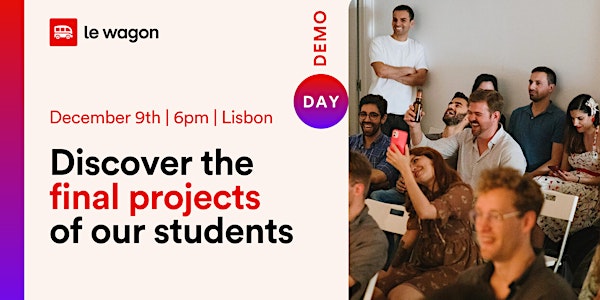 Lisbon Double Demo Day | Batches #1041 & #1042
Curious about what you could build after only 9 weeks of coding bootcamp? Let the students from batches #1041 and #1042 show you!
When and where
Location
Le Wagon Lisbon Coding Bootcamp 91B Rua do Conde de Redondo 1150-103 Lisboa Portugal
About this event
Join us on our Double Demo Day to discover the final projects of our web development and data science students
You'll see aspiring web developers, data scientists, product managers, entrepreneurs and much more pitch the projects that they have been working on in the last weeks of the bootcamp, having learned all the ins and outs of web dev and data science 🧑‍💻👩‍💻
They began their journey with Le Wagon Lisbon only 9 weeks ago, and they are now ready to launch their career in tech 🚀 Make sure sure to attend if you're wondering what kind of projects we build at Le Wagon, you're looking to hire junior tech talent or you'd simply like to meet cool people in tech!
Here's a sneak peek into the projects you're about to see 👀
🌐 Web Development
DocDoggie - Woof, woof! Here to help you with your health routine!
HOST - Provide fundamental human rights.
FocalPoint - This tool targets teams, project managers/creators and developers.
TapeMix - Shut Up And Play The Hits
ExtendedAway - Peace of mind while you are away.™
Le WaPong - Digital group tournaments
Gravy - Food is better when we're together
🤖 Data Science
BioMassters - Estimate aboveground biomass in Finland forest with satellite imagery
BitBias - A tool to identify bias in text - gender, racial, political, religious - and suggest alternative phrasing
How green can we go? - Will the climate changes impact the production of green energy in Portugal for the next few years?
SeizurePredict - Predict seizures based on neural activity measured with EEG (electroencephalography = electrodes on the scalp)
🚨 This event will be in-person at our campus (address in description). If you cannot make it to Demo Day in person, no worries! We'll stream it on Facebook as well on this page.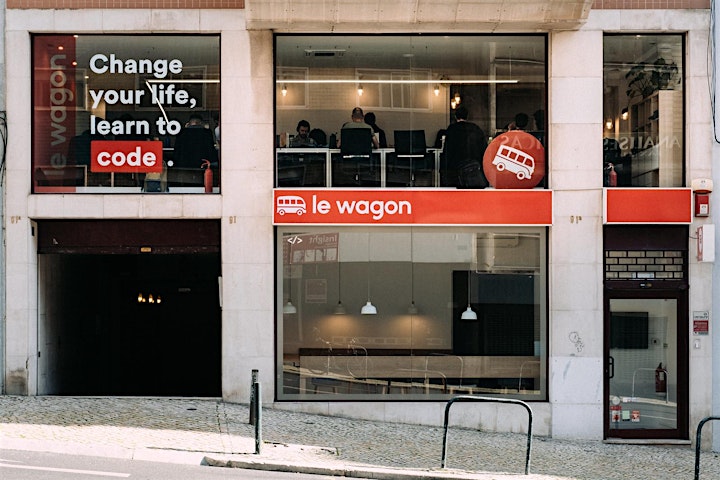 About Le Wagon
Le Wagon emerged in 2014 as one of the first tech bootcamps in France, offering web development and data science programs. Now, it has grown to a robust global community of tech talents with 43 Le Wagon campuses in Amsterdam, Berlin, Lisbon, London, Melbourne, Mexico, Montreal, Singapore, São Paulo, Paris, Tel Aviv, and other cities worldwide.
With this expansion, Le Wagon has helped over 14.000 developers, data scientists, designers, and entrepreneurs start their new careers in tech. Eight years on, the school continues to inspire tech aspirants to find their path in the industry.
Find us on