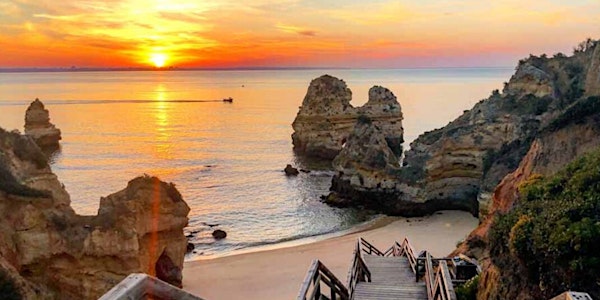 Letting Go Retreat
Escape to a truly unique cliff-top retreat in Portugal. Know, accept & heal yourself through letting go. Find your purpose and enjoy life.
When and where
Location
Cascade Wellness Resort Rua das Ilhas 8600-513 Lagos Portugal
About this event
6 days 22 hours

Mobile eTicket
Nothing in this world happens by chance.There is no such thing as luck or accident. Every little thing in your life happens for a certain reason, you may not see it all now but you will, before long.
Just by our simple existence we are constantly creating. We create our suffering as well as our happiness.
The more awareness and the better understanding of how life unfolds from within, the more well-being we can create for ourselves and others.
Our self-transformational approach of life focuses on liberating the mind and moving towards deeper understanding & acceptance.
ABOUT
Everything that you most desire in life is waiting for you, you just have to learn how to bring it into reality.
Imagine for a second the amazing world you could create if you would have the tools to align with your true self, free from old limiting beliefs and emotions and connect with a deep sense of purpose, meaning and passion for life.
In this retreat you'll learn these tools and you'll leave feeling empowered, inspired and rejuvenated, within the possession of all you need to heal and move forward.
This retreat is a life changing, seven days journey into consciousness.
You will learn to create a structured positive thinking, moulded in your own way that leads to the riches you desire. You'll practice daily creative meditation for a perfectly healthy body and mind. So when you go back home you have everything you need to move forward.
The retreat fee includes accommodation, all meals and various activities during your stay.
YOU WILL ENJOY
Daily classes about letting go, emotional intelligence, mental resilience.
Daily centering meditation practice (healing, constructive thinking, limiting beliefs, inner peace).
Daily creative meditation practice (goal targeting, visualisation, problem solving).
Daily emotion meditation practice (fears, self confidence, limiting feelings).
Delicious, healthy Portuguese food.
A relaxing atmosphere, surrounded by nature in a life style dedicated resort.
Free time to enjoy sightseeing, coast and beach walks, kayak tours and boat trips or just simply relaxing.
An elegant and sophisticated experience in one of the most luxurious 5-star hotels in the Algarve.
Tickets for this retreat are strictly limited! Book your spot now!
YOU WILL LEARN
Being present, releasing yourself from the pain of the past and the fear of the future.
Letting go, the pathway to healing and recovery.
To control and calm your mind and fit this into your busy life.
How to release the pain behind negative feelings. Resolve the emotional burden of the past crises and learn to manage conflicts in the present.
To stop the flow of negative thoughts and switch your mindset to a solution orientated one.
Learn to create a structured positive thinking.
How to recognise true desires and dreams and turn them into goals. How to break them down into pieces that you can easily puzzle.
How to visualise realistic future images in order to create them, why and how that works.
Health relationships. Learn to create empathy and why is that so important.
How to bring consciousness in your day by day life.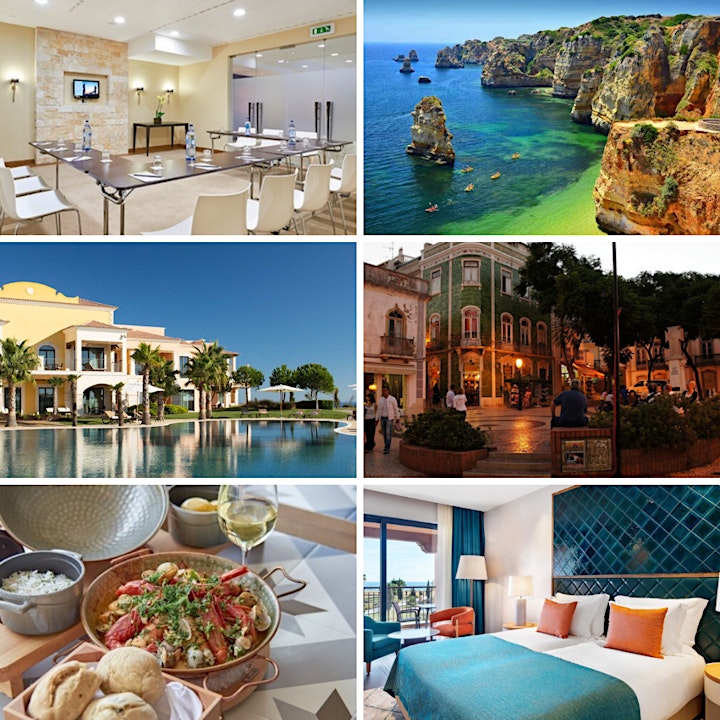 BENEFITS
LEARN TO PRACTICE CONSCIOUSNESS LIFE
Discover how to practice positive structured thinking, creative meditation and mind stillness in day by day life. Become aware of your present moment and desired life for the future. Learn how to manage emotions as well as powerful methods to overtake obstacles and fears. Reset yourself and start to build the path of your own amazing new life.
ENJOY DELICIOUS PORTUGUESE FOOD
Food in Portugal is a cause for celebration! The list of reasons why to love Portugal is long. . . very long. From the goodwill of the people to the blue ocean, the all year round sunshine, the landscape and architecture. But at the very top of the list is the outstandingly delicious Portuguese food! During your retreat you will enjoy Portuguese food from the best restaurants of Lagos.
RELAXATION, NATURE AND HISTORY
On your retreat you will enjoy free programs like coast and beach walks, kayak tour and boat trip. There will also be two days of sightseeing of Lagos and Sagres and some free time to enjoy relaxing in the beautiful garden of the hotel.
EXPERIENCE A NEW SENSE OF LIFE
You'll walk away with a new sense of yourself as a superior human being with greater understanding, compassion and patience. You'll take powerful tools and insights back into your daily life so that you can continue to live and create a better life.
CONNECT WITH LIKE-MINDED PEOPLE
Human beings are social beings of attachment. We were born to connect and share. We are longing for connection during a global period of social and physical isolation.
NEW EXPERIENCES BEAUTIFUL MEMORIES
One of the basic principles of evolution is to spend as much as possible outside our comfort zone. Our experience based program allows us to expand the scale of our feelings and belief system. For this we have available kayak tours, surf days, stand up paddle, deep water fishing, hiking, without being mandatory.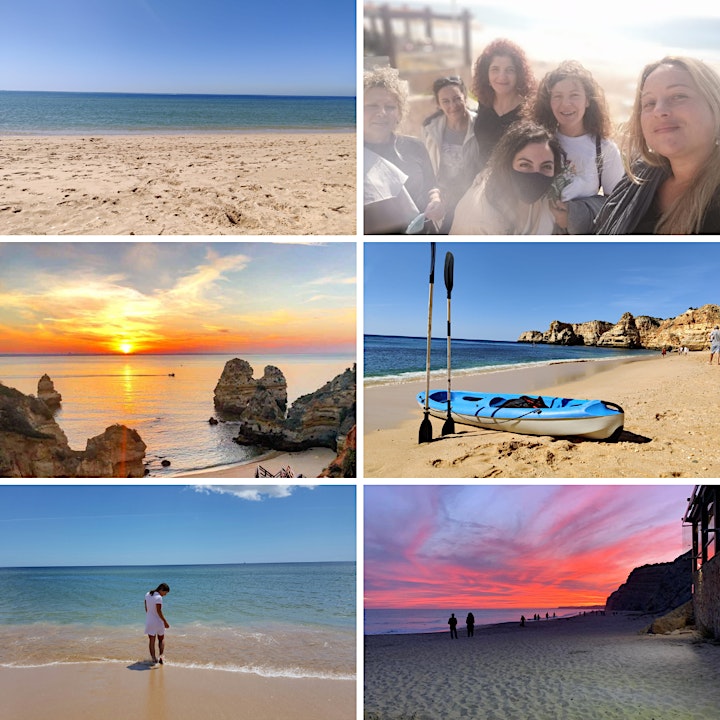 Daily program outline*:
Wake up
Centering Meditation
Breakfast
Workshops/Lecture
Creative Meditation
Lunch
Leisure time
Free activities and group programs
Group Dinner
Centering Meditation (individual)
Wind down / bed time
*This might slightly change depending on correlating best time/weather and programs.
Included:
accommodation in single or shared twin bed rooms.
breakfast every morning.
lunch & dinner every day (except check in and check out days/no drinks included).
guided coast and beach walks.
guided city and sights seeing tour.
workbook and a meditation audio-pack to keep for life.
an invitation to participate in a 12 weeks 'letting go challenge' to share post – retreat experiences.
an invitation to become a conscious member of our Life Wings community.
two online individual coaching sessions post-retreat to support your integration.
Not Included:
flights to/from location.
visas and related costs.
transfers from/to airport/location.
travel insurance.
additional food and drinks.
all other spending that are not included originally in the program.
If you have a privately booked accommodation (close to Lagos, Portugal), and you would like to participate in this program, please contact us (support@lifewings.org) to see if there is a spot available for you.
If you are a group of friends or colleagues and you want to come all together, then please contact us to check out our special offers for groups.
PLEASE NOTE IMPORTANT
Tickets for this retreat are strictly limited ! Due to obligations to prior bookings of accommodation, restaurants and activities this event IS NOT REFUNDABLE. Cancellation of any kind will not be refunded but will be rescheduled for another event.
We reserve the right to postpone or cancel this retreat if there are insufficient registrations. If this is the case, you will be notified within 30 working days prior to the courses starting date. If this happens, you will be offered an alternative date. We are not responsible for any other costs incurred.
If you have any questions, please do not hesitate to get in touch on support@lifewings.com