If you always wanted to dive into tech or if you are just curious about what you can build in only 9 weeks, join us!
About this event
🎭 Double Virtual Demo Day | #804 & #803
Our Lisbon students come from all walks of life: some work in finance, some have just left university or business schools, others are engineers, marketers...and the list goes on!
They began their journey with Le Wagon Lisbon 9 weeks ago. And now they are ready to kick start their new career in Data Science and Web Development!
📽️ Where to watch it?
We'll be streaming Demo Day live on our Facebook page!
By signing-up to the event, you're registered to receive a special invitation on the same day with the link to our Facebook livestream.
Presentations will start at 5PM, starting with batch #804 (Data Science), followed by #803 (Web Dev).
🙌 Demo Day is a showcase of the students' work for our community
Projects Phase is the ultimate experience in Le Wagon Bootcamps: invent, build and pitch an original project in teams during their last two weeks.
It is a demo of their prototypes, a celebration of their achievements, and the beginning of our students new journey into tech. New jobs, new startups, new opportunities, and new mindsets are created.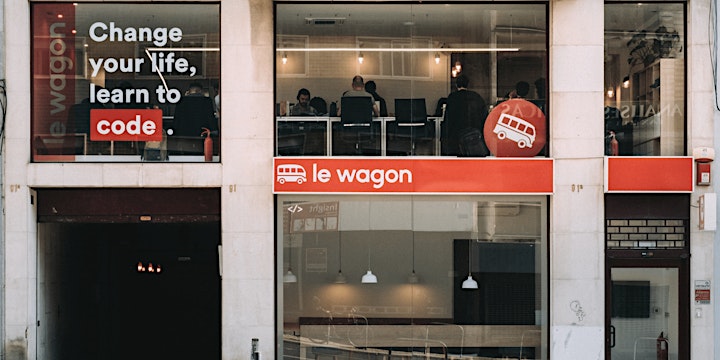 About Le Wagon
Le Wagon emerged in 2014 as one of the first tech bootcamps in France, offering web development and data science programs. Now, it has grown to a robust global community of tech talents with 43 Le Wagon campuses in Amsterdam, Berlin, Lisbon, London, Melbourne, Mexico, Montreal, Singapore, São Paulo, Paris, Tel Aviv, and other cities worldwide.
With this expansion, Le Wagon has helped over 13,000 developers, data scientists, designers, and entrepreneurs start their new careers in tech. Eight years on, the school continues to inspire tech aspirants to find their path in the industry.
Next bootcamps
Web Development → Apr 11 - June 10 (full-time) // Apr 2 - Oct 6 (part-time)
Data Science → Apr 11 - June 10 (full-time) // June 18 - Dec 12 (part-time)
Find us on