Location
Heden Rossio
17 Largo do Duque de Cadaval
#Fracção I
1200-160 Lisboa
Portugal
A masterclass on Kanban processes in tech projects, showcasing how to achieve more as a team by doing less.
About this event
Working as a team is an industry standard but organizing the work is often more difficult than one would expect. That's why we teamed up with digital consulting company Reaktor for a hands-on masterclass and show you how to achieve better results efficiently!
Kanban ideology has a lot of good tools for improving teamwork and making the work more visible for people outside of the team 🚀 Reaktor has been using it for the past 2.5 years, achieving better results with reduced efforts.
👉 In this masterclass Mikko, Senior Software Engineer, will briefly cover the basics of this ideology and practical tips for the implementation:
What is flow and how to optimize it?
Why should you limit the work in progress?
Real-life examples and tips from a fast growing team will prove that scaling the work without sacrificing productivity is possible 📈
🔥 Seats are limited, make you sure to register and save your spot!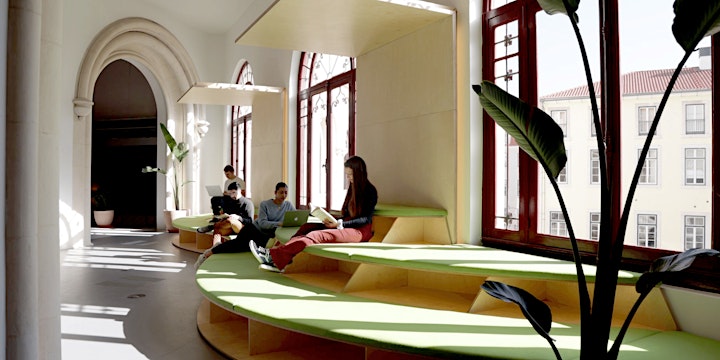 About the speaker
Mikko is a senior software engineer and consultant at Reaktor. Half a year ago he moved from cold Finland to sunny Lisbon to become a part of the new Reaktor office and enjoy the great opportunities for outdoor sports here. Mikko has been working in software engineering for 10 years and says that this experience has given him a great opportunity to work with fast changing web development and cloud infrastructure. One of the recent topics that Mikko has found the most interesting to learn about was search engine optimization.
About Le Wagon
Le Wagon emerged in 2014 as one of the first tech bootcamps in France, offering web development and data science programs. Now, it has grown to a robust global community of tech talents with 43 Le Wagon campuses in Amsterdam, Berlin, Lisbon, London, Melbourne, Mexico, Montreal, Singapore, São Paulo, Paris, Tel Aviv, and other cities worldwide.
With this expansion, Le Wagon has helped over 13,000 developers, data scientists, designers, and entrepreneurs start their new careers in tech. Eight years on, the school continues to inspire tech aspirants to find their path in the industry.
Next bootcamps
Web Development → July 11 - September 9 (full-time) // Oct 15 - Mar 18 (part-time)
Data Science → July11 - September 9 (full-time) // June 18 - Dec 12 (part-time)
Find us on