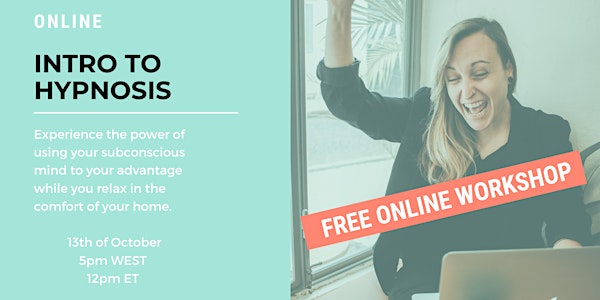 Intro to Hypnosis (free masterclass)
Experience the power of using your subconscious mind to your advantage while in the comfort of your home.
About this event
This class is for everyone who's curious about hypnosis and would like to experience it by themselves.
I will teach how the brain works, what is hypnosis, and why it's such a powerful tool to use for anything you'd like to achieve in your life.
In the end, I will guide a group hypnosis session so you can experience it firsthand.
Bring your questions, and bring a friend!
To register, click on this link:
https://bit.ly/3yexaml
I'm looking forward to seeing you there!