Join us for this intimate musical performance with Al-Mouraria talented group as part of Vale do Lobo Music Sessions.
About this event
We are thrilled to feature this intimate fado night as part of Vale do Lobo Music Sessions: a summer of themed outdoor concerts featuring harp, violin, Portuguese guitar, jazz, classic sounds and fado hosted at the stunning setting of Vale Real experience area, overlooking one of our iconic golf lakes. These exclusive open-air music performances, with very limited number of participants, are sure to provide unforgettable evening entertainment. A place to take it all in, soak up the sunset, the music and the surrounding views for ultimate relaxation.
VALE DO LOBO MUSIC SESSIONS 2021 | FADO NIGHT - Intimate musical performance by Al-Mouraria
Discover the new and exciting sound of the Al-Mouraria group, where the classic themes of Portuguese Fado create an unforgettable experience during a special Fado sunset performance at Vale Real on Saturday, 18th September from 19:30h.
Vale do Lobo will be inviting the talented musicians of the Al-Mouraria group to perform in a very special Fado Concert taking place at the Vale do Lobo on 18th September 2021 with the musicians bringing their unique sounds and style to the resort.
In this concert in Vale do Lobo the group performs as a quartet in an intimate format, adopting a repertoire that includes classics and themes from their latest discographic work. Portuguese guitar and acoustic guitar accompany two female voices in a performance that promises a magical evening of true talent and musicality.
About the artists:
Created in 2003, the group Al-Mour would make its debut at a World Music Festival in Spain. Their first CD was later recorded in Spain (Seville) in 2005 at the invitation of a Spanish company. Two years later, in 2007 the CD "Em Tudo na Vida há Fado" made the group known in Portugal and in 2009 they released a DVD of the group in a live show "Al Mouraria em Albufeira" with the participation of various guests.
In 2010 their new CD had the particularity of the participation in several themes of a string quartet. Some years later, the group decided to merge FADO with TANGO in a demonstration that there is much in common in these two styles of urban music, having received the highest praise from critics, culminating in 2015 with the release of a new live DVD, this time at the TEMPO Theatre in Portimão.
Finally, in 2021, and already with two years of delay due to the Covid-19 pandemic, they presented the album "Com Vida" that counted with the participation of about twenty guests among singers and musicians, having already reached nº1 of the Top Sales in Portugal.
Over the eighteen years of its existence, the group performed hundreds of concerts in Portugal and in several countries abroad, being frequently invited to World Music Festivals and other events, presenting various formats from quartet, quintet, sextet, septet and even the classic trio, adapting easily to the realities of each event, responding easily to suggestions from businessmen and promoters that can range from the more traditional Fado to the so-called new wave.
ENSURING THE SAFETY AND WELLBEING OF OUR COMMUNITY, WE FOLLOW ALL DGS RECOMMENDATIONS:
Physical distancing:
Most of our activities are organised outdoors
We ask you to book in advance, ideally online or at Reception
Places are limited to to ensure all safety conditions
Please wear a sanitary mask to access the resort experiences and events
Hygiene:
We provide hand sanitizers in visible areas across the Resort
We may measure your temperature or ask travel questions
We request all participants to follow preventive measures, such as hand disinfection before and also during the performance
WE ARE BACK TO ON-SITE OPEN AIR CONCERTS!
-----------------------------------------------------------------------------------------------
SESSÕES MUSICAIS DE VALE DO LOBO 2021 | NOITE DE FADO
Concerto de Fado intimista por Al-Mouraria
É com especial agrado que apresentamos este espectáculo íntimo de fado como parte das nossas Sessões Musicais de Vale do Lobo: um Verão de concertos temáticos ao ar livre com harpa, violino, guitarra portuguesa, jazz, sons clássicos e fado apresentados no deslumbrante cenário da nova área Vale Real Experience, com vista para um dos icónicos lagos do campo de golfe. Estas actuações musicais exclusivas ao ar livre, com um número muito limitado de participantes, irão certamente proporcionar um final de tarde inesquecível. A combinação perfeita para desfrutar em pleno do pôr do sol, de magníficas prestações músicais num ambiente envolvente de total descontração e serenidade.
Descubra o surpreendente trabalho do grupo Al Mouraria num concerto de fado memorável, no sábado, dia 18 de setembro, pelas 19:30h, no novo espaço do Vale Real, que apresenta os excecionais temas da formação numa noite de musicalidade e fado, um género musical considerado pela Unesco como património Imaterial da Humanidade.
Vale do Lobo apresenta mais um evento musical ao pôr do sol pela formação Al-Mouraria, que prima pela experiência e maturidade, num concerto simplesmente único, a não perder.
Neste concerto em Vale do Lobo o grupo apresenta-se num quarteto em formato intimista, adotando um repertório que inclui clássicos e temas do seu último trabalho discográfico. Guitarra portuguesa e viola acústica, acompanham duas vozes femininas, nesta atuação que promete uma noite mágica de verdadeiro talento e musicalidade.
Sobre os artistas:
Criado em 2003, o grupo Al-Mouraria haveria de se estrear num Festival de Músicas do Mundo em Espanha. O seu 1º CD foi posteriormente gravado também em Espanha (Sevilha) em 2005 a convite de uma empresa espanhola. Dois anos mais tarde, em 2007 o CD "Em Tudo na Vida há Fado" deu a conhecer o grupo em Portugal e em 2009 lançaram um DVD do grupo num espetáculo ao vivo "Al Mouraria em Albufeira" com a participação de vários convidados. Por sua vez, em 2010 o seu novo CD teve a particularidade da participação em vários temas de um quarteto de cordas.
Alguns anos mais tarde, o grupo resolveu fundir o FADO com o TANGO numa demonstração de que existe muito em comum nestes dois estilos de música urbana, tendo recebido da crítica especializada os melhores elogios, culminando em 2015 com o lançamento de um novo DVD ao vivo, desta vez no Teatro TEMPO em Portimão.
Finalmente, em 2021, e já com dois anos de atraso devido à pandemia Covid-19, apresentaram o álbum "Com Vida" que contou com a participação de cerca de vinte convidados entre cantores e músicos, tendo já alcançado o nº1 do Top de vendas em Portugal.
Ao longo dos dezoito anos da sua existência, o grupo efetuou centenas de concertos em Portugal e em vários países do estrangeiro, sendo frequentemente convidado para festivais de músicas do Mundo e outros eventos, apresentando vários formatos desde quarteto, quinteto, sexteto, Septeto e até o clássico trio, adaptando-se facilmente às realidades de cada evento, respondendo facilmente às sugestões dos empresários e promotores que pode ir desde o fado mais tradicional até à chamada nova onda.
GARANTIR A SEGURANÇA E O BEM-ESTAR DA NOSSA COMUNIDADE É A NOSSA PRIORIDADE. POR ISSO, SEGUIMOS TODAS AS RECOMENDAÇÕES DA DGS
Distanciamento físico:
A maioria das nossas atividades são organizadas ao ar livre
Pedimos que reserve com antecedência, preferencialmente online ou através da receção do resort
As vagas são limitadas para garantir todas as condições de segurança
O acesso às experiências e eventos do resort, deve ser feito com máscara
Higiene:
Fornecemos desinfetantes para as mãos em áreas visíveis pelo resort
Em caso de necessidade podemos ter que medir a sua temperatura ou questionar sobre as suas últimas viagens
Solicitamos que todos os participantes nas experiências adotem medidas de prevenção, tais como, desinfeção das mãos antes e se possível durante a aula
ESTAMOS DE VOLTA AOS CONCERTOS MUSICAIS PRESENCIAIS!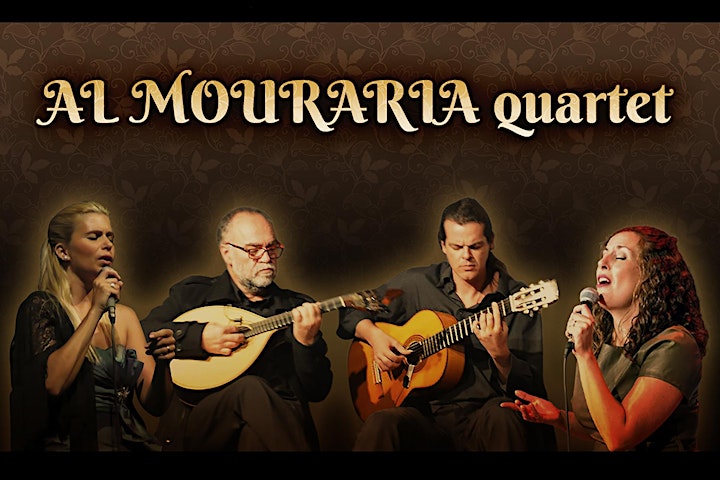 A nurturing gathering in beautiful nature
You will find this World of Wellbeing in the Vale Real area of the resort. This blissful location surrounded by pine trees and overlooking one of Vale do Lobo's iconic golf lakes is the future home of a new 5* hotel. A place to take it all in, soak up the sunset, the music and the surrounding views for ultimate relaxation.
Get directions HERE.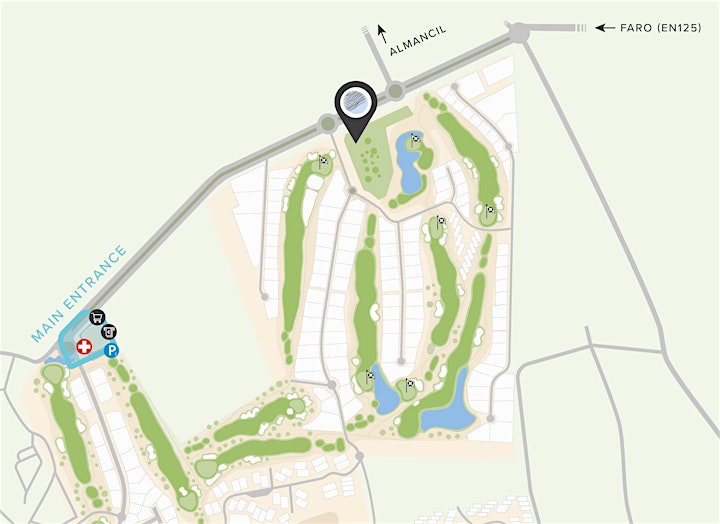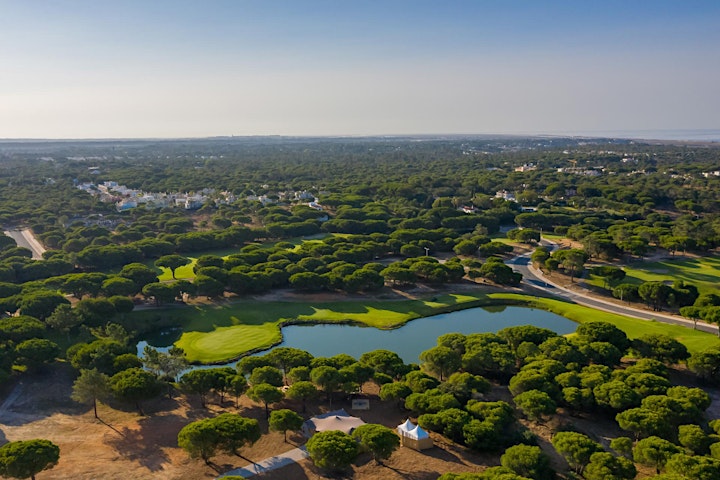 Organiser of INTIMATE FADO PERFORMANCE by Al-Mouraria
A one-of-a-kind oceanfront community development with approximately 1,500 residential and holiday properties, Vale do Lobo is a lifestyle destination offering unlimited experiences, facilities and services in a peaceful and convenient location. A year-round family destination, a sporting haven, a golfer's paradise, a wellbeing hideaway, an impressive investment and a cultural reference, the list is endless. The resort has an impressive portfolio of facilities including two 18-hole golf courses, tennis academy, fitness and wellness centre, medical assistance, 24-hour vigilance and a vibrant line-up of entertainment and events throughout the year.