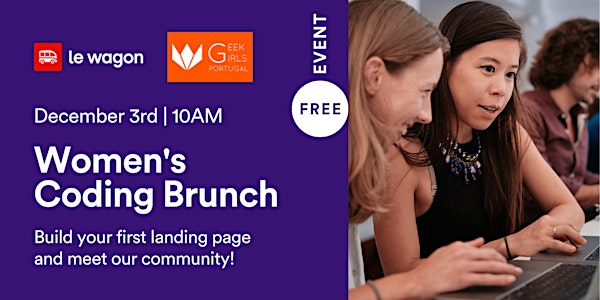 [In-person] Women's Coding Brunch | Learn to build a landing page
Learn to build a landing page and meet our community!
When and where
Location
Le Wagon Porto Coding Bootcamp 311 Avenida Serpa Pinto 4450-718 Matosinhos Portugal
About this event
Le Wagon Women's Coding Brunch is a special event that aims to encourage more women to dive into tech with a morning workshop and networking session 👩‍💻✨ If you're interested or know someone who wants to discover coding, this is the place!
Our team of teachers will be assisting you during this workshop on the basics of HTML and CSS. We will learn:
The tools you need to design, build and host your own landing page
How to structure your landing page with HTML, then style it with CSS and finally get your website live
All the necessary tools to start designing and building pages yourself without any prior coding experience!
👉 Don't forget to bring your laptop for practicing and taking notes.
Besides the workshop, this event will be a great occasion to merge the communities of Le Wagon Porto, Geek Girls Portugal and any women interested in either switching their career to tech or simply wanting to know more about this world 🚀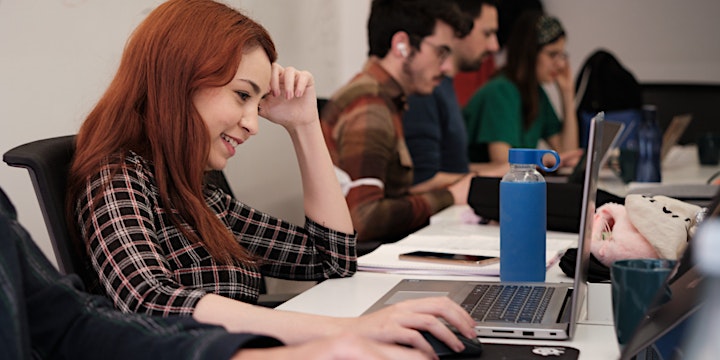 The agenda
This workshop will start with a 1h30 lecture to introduce the core concepts. You will then be onboarded on Le Wagon's free e-learning platform and access the slides, a sum-up of key notions as well as exercises to keep practicing after the workshop.
09:45 | Arrival and registration 👋
10:00 | Introduction to HTML & CSS, building the basic structure of your landing page 🔮
// Coffee break ☕️ //
11:00 | Customize and launch your first landing page online 🚀
11:30 | Brunch and networking 🥐✨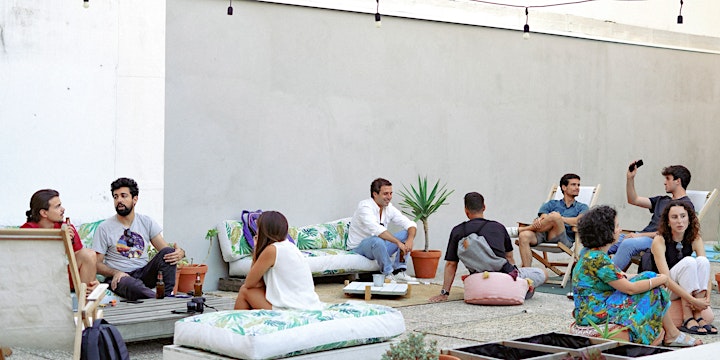 About Le Wagon
Le Wagon emerged in 2014 as one of the first tech bootcamps in France, offering web development and data science programs. Now, it has grown to a robust global community of tech talents with 43 Le Wagon campuses in Amsterdam, Berlin, Lisbon, London, Melbourne, Mexico, Montreal, Singapore, São Paulo, Paris, Tel Aviv, and other cities worldwide.
With this expansion, Le Wagon has helped over 13,000 developers, data scientists, designers, and entrepreneurs start their new careers in tech. Eight years on, the school continues to inspire tech aspirants to find their path in the industry.
Find us on