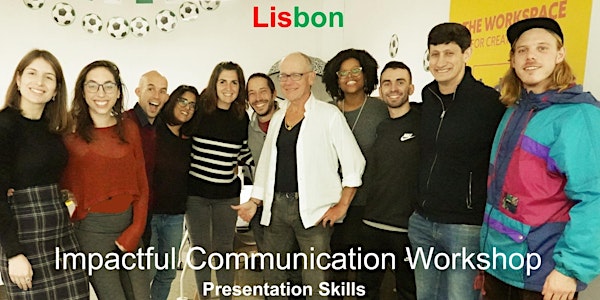 Impactful Communication Workshop - Get comfortable speaking to audience #6
This is a workshop that will allow you to practice communication and public speaking skills in a nonjudgmental safe-space environment.
About this event
Join our Communication Tribe 🎤for bi-weekly communication challenges.
There is no greater skill to acquire than speaking to, influencing and having impact on people to promote yourself, your business or your cause.
Right now you are probably sitting on an untapped goldmine! When you learn to share your uniquely gained knowledge and experience with others in a bigger and better way, your life will never be the same again.
Make a difference, make an impact (& make much more income).
Impactful Communication is a powerful training workshop for people who recognize that today the most highly prized skill of all transformational leaders is the ability to speak and influence large groups of people.
At this FREE WORKSHOP on ZOOM, Chris and Yev will show you:
Why Communication skills are such a big deal in today's world?
Learn to manage stress, fear, anxiety and other negative feelings that limit you as a speaker.
Our proven step-by-step system to put together the perfect introduction
Emotions in action that work in front of thousands of people
Meet Your Instructors:
Yev has a long experience in event organization. He is an improvisational theater facilitator, a master of ceremonies and an Open-mic's host. He is well known in Lisbon's community of hosts and coaches due to his enormous enthusiasm and positivity.
Christian is the founder of Peak Communication, which he established in Hong Kong in 2012. He has developed a Public Speaking program for entrepreneurs and trained over 200 executives and college students in Asia and Europe in various industries such as fintech, tech and otherwise.
About the sponsor:
Peak Communication is about giving voice to your vision, in any format, in front of small or large audiences, in the media or at conferences, with clarity and simplicity.
💬 WHAT PEOPLE ARE SAYING
"Christian, you have made a great job helping me … get over my fear to communicate: thank you very much for pushing me to move forward. You have made it feel much easier than I thought it could be!" - AB - Consultant
"I found your sessions most valuable and they had a very positive impact on my presentation and communication skills and message. I found the exercises interesting and engaging. Would like more not less of this training. Thank you." - Paul Wenck - CEO - Checkbox
"It was a great learning experience and I would highly suggest anyone to attend the workshop, everybody can get better, even with years of experience you learn something new that will improve presentation skills. It was really helpful to prepare for presenting to different audiences, different settings, and learn how to effectively convey the message." - Homa Saleh - VP Business Development - Nopass