Join us for this sunset breathwork session with Richie Bostock as part of Vale do Lobo Wellbeing Showcase.
About this event
We are thrilled to feature this session as part of our Vale do Lobo Wellbeing Showcase, a week-long celebration of self-care, reconnection and transformation. It combines Vale do Lobo's most loved wellness experiences with workshops by visiting international experts.
IMMUNE SYSTEM TUNE-UP, about this session:
An emerging and exciting field of science called psychoneuroimmunology is the study of how our mind, our nervous system and our immune system are intimately connected and can influence each other. Central to this study is how breathing plays its role in governing how each of these systems function and the exciting potentials of how learning to breathe with purpose can lead to massive improvements in our physical, mental and emotional health. In this session, Richie will guide you through a deep Breathwork experience designed to work with your physiology to calm your mind, rebalance and reset your nervous system and create coherence in your immune functions.
About Richie The Breath Guy:
Richie is a leading figure for Breathwork, the next revolution in health and wellness. He is a Breathwork coach, author, and speaker and it is his mission to spread the life changing possibilities of Breathwork to the world.
Having worn many hats, from a corporate management consultant to digital entrepreneur, Breathwork came into Richie's life almost by accident when his father was diagnosed with Multiple Sclerosis (MS). When researching ways to help his father, he came discovered the Wim Hof Method, a self-healing technique involving breathing techniques and cold exposure. After experiencing the incredible effects of this method in a week-long training in Poland, he became obsessed with discovering what was possible just by breathing.
Richie spent years traveling across five continents learning from many of the modern-day masters of Breathwork and continuously witnessed the transformative effects of when people became aware of their breathing and started to use it as a tool to create physical, mental and emotional benefits for themselves. This free medicine is available to everyone and its Richie mission to remind the world how to breathe with purpose.
ENSURING THE SAFETY AND WELLBEING OF OUR COMMUNITY, WE FOLLOW ALL DGS RECOMMENDATIONS:
Physical distancing:
Most of our activities are organised outdoors
We ask you to book in advance, ideally online or at Reception
Places are limited to to ensure all safety conditions
Please wear a sanitary mask to access the resort experiences
Hygiene:
Please bring your own towel and a mat
We provide hand sanitizers in visible areas across the Resort
We may measure your temperature or ask travel questions
We request all participants to follow preventive measures, such as hand disinfection before and also during the class
WE ARE BACK TO ON-SITE EXPERIENCES!
[JOIN ALSO OUR OTHER WELLBEING SHOWCASE EXPERIENCES]
-----------------------------------------------------------------------------------------------
WELLBEING SHOWCASE
Sessão de Respiração "AFINAÇÃO DO SISTEMA IMUNITÁRIO" por Richie Bostock
Estamos verdadeiramente entusiasmados em apresentar esta sessão como parte do nosso programa Vale do Lobo Wellbeing Showcase. O nosso convidado irá realizar uma aula de respiração consciente, com a duração de uma hora. A respiração consciente é considerada a próxima transformação dos hábitos ligados à saúde e ao bem-estar e uma preciosa ferramenta nestes tempos desafiadores que atravessamos.
Sobre esta sessão:
Um campo emergente e excitante da ciência chamado psiconeuroimunologia é o estudo de como a nossa mente, o nosso sistema nervoso e o nosso sistema imunitário estão intimamente ligados e podem influenciar um ao outro. No centro deste estudo está a forma como a respiração desempenha o seu papel na regulação do funcionamento de cada um destes sistemas e os potenciais excitantes de como aprender a respirar com propósito pode levar a enormes melhorias na nossa saúde física, mental e emocional. Nesta sessão, Richie irá guiá-lo através de uma profunda experiência de respiração consciente, especialmente desenvolvida para trabalhar com a sua fisiologia para acalmar a sua mente, reequilibrar e restaurar o seu sistema nervoso e criar coerência nas suas funções imunitárias.
Sobre o convidado especial:
Richie, ou "O Homem da Respiração", é uma figura importante para a Respiração Consciente, a próxima transformação dos hábitos ligados à saúde e ao bem-estar. Richie Bostock, é técnico de terapias respiratórias, autor do livro Exhale ("Expire", em tradução livre) e conceituado orador em todo o mundo na área das técnicas de respiração para melhorar o bem-estar das pessoas.
A sua carreira profissional soma diversas áreas e experiências, desde consultor de gestão corporativa a empreendedor digital, tendo a Respiração Consciente entrado na vida de Richie quase por acidente quando o seu pai foi diagnosticado como portador de Esclerose Múltipla (EM). Ao pesquisar formas alternativas de ajudar o seu pai, acabou por descobrir o Método Wim Hof, uma técnica de auto-cura que envolve exercícios de respiração e exposição ao frio. Ao testar e comprovar os incríveis efeitos deste método em apenas uma semana de treino na Polónia, Richie ficou então obcecado em descobrir o que era possível fazer apenas com a respiração.
Richie passou anos a viajar pelos cinco continentes a aprender com muitos dos mestres modernos da Respiração Consciente, testemunhando continuamente os transformadores efeitos de quando as pessoas se consciencializavam da sua respiração e a começavam a usar como ferramenta para criar benefícios físicos, mentais e emocionais para si mesmas. Este tratamento gratuito está disponível para todos e a missão de Richie é a de lembrar ao mundo como respirar melhor com um propósito.
GARANTIR A SEGURANÇA E O BEM-ESTAR DA NOSSA COMUNIDADE É A NOSSA PRIORIDADE. POR ISSO, SEGUIMOS TODAS AS RECOMENDAÇÕES DA DGS
Distanciamento físico:
A maioria das nossas atividades são organizadas ao ar livre
Pedimos que reserve com antecedência, preferencialmente online ou através da receção do resort
As vagas são limitadas para garantir todas as condições de segurança
O acesso às experiências, deve ser feito com máscara
Higiene:
Por favor, traga a sua própria toalha e tapete
Fornecemos desinfetantes para as mãos em áreas visíveis pelo resort
Em caso de necessidade podemos ter que medir a sua temperatura ou questionar sobre as suas últimas viagens
Solicitamos que todos os participantes nas experiências adotem medidas de prevenção, tais como, desinfeção das mãos antes e se possível durante a aula
ESTAMOS DE VOLTA ÀS EXPERIÊNCIAS PRESENCIAIS!
[PARTICIPE TAMBÉM NAS OUTRAS EXPERIÊNCIAS DO NOSSO WELLBEING SHOWCASE]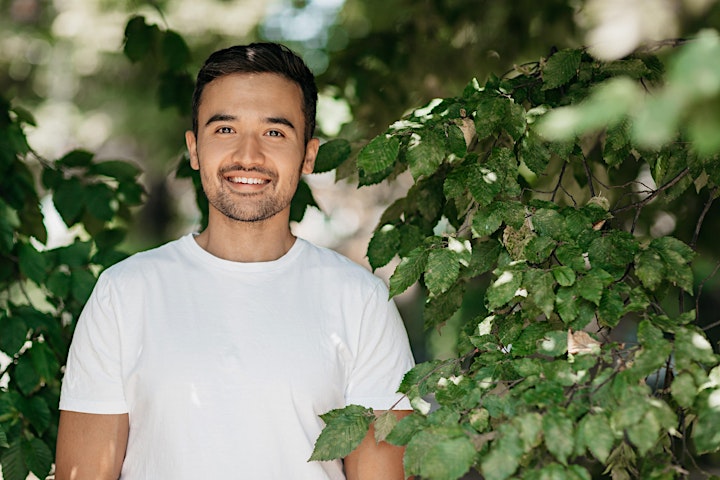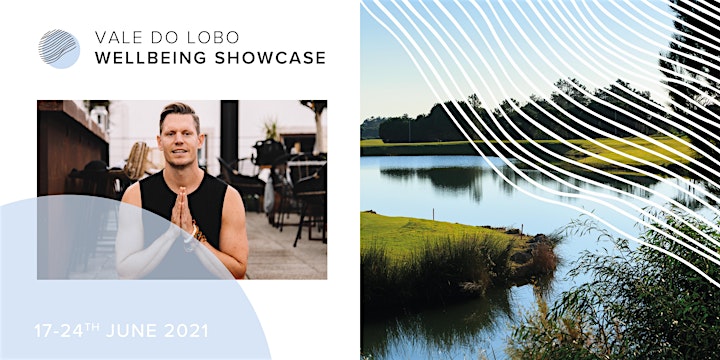 »TO SEE THE FULL EVENT AGENDA AND BOOK OTHER SESSIONS CLICK HERE»
A nurturing gathering in beautiful nature
You will find this World of Wellbeing in the Vale Real area of the resort. This blissful location surrounded by pine trees and overlooking one of Vale do Lobo's iconic golf lakes is the future home of a new 5* hotel. It is the perfect environment in which to connect with nature and your sense of wellness.
Get directions HERE.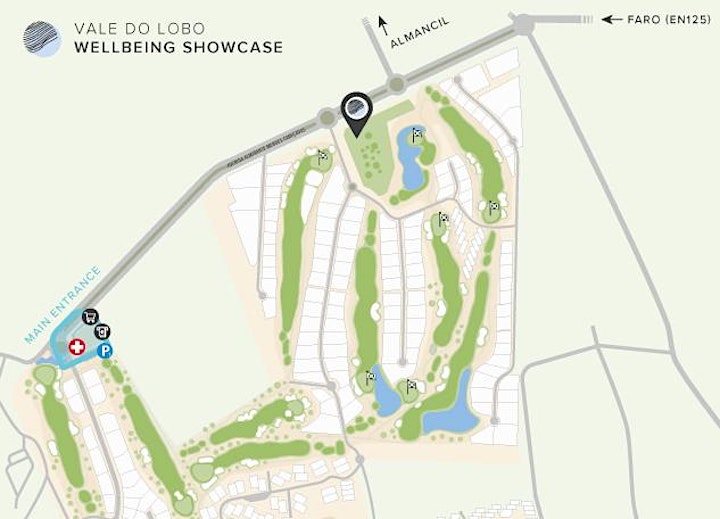 Organiser of Immune system tune up: breathwork session by Richie Bostock
A one-of-a-kind oceanfront community development with approximately 1,500 residential and holiday properties, Vale do Lobo is a lifestyle destination offering unlimited experiences, facilities and services in a peaceful and convenient location. A year-round family destination, a sporting haven, a golfer's paradise, a wellbeing hideaway, an impressive investment and a cultural reference, the list is endless. The resort has an impressive portfolio of facilities including two 18-hole golf courses, tennis academy, fitness and wellness centre, medical assistance, 24-hour vigilance and a vibrant line-up of entertainment and events throughout the year.