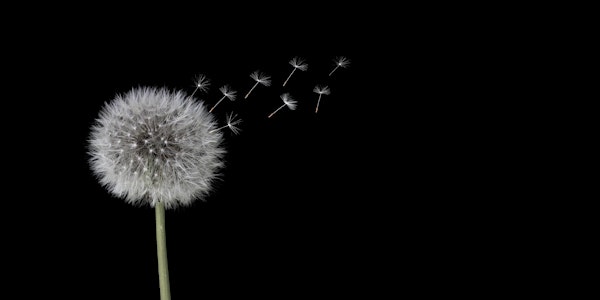 IFS Unconference
IFS Unconference: a place to learn, exchange and connect about IFS
Refund Policy
Contact the organiser to request a refund.
Eventbrite's fee is nonrefundable.
About this event
An online gathering to learn, exchange and connect about Internal Family Systems (IFS).
An online gathering of Internal Family Systems enthusiasts, ranging from those 'curious to learn more', those actively integrating IFS into their day-to-day activities, professions & inner work (e.g. IFS-based yoga or art), to those actively providing IFS to others via therapy and coaching.
An opportunity to take part in self-organised participatory group and focused sessions, to meet people interested in existing and emergent IFS topics ranging from "IFS and coaching" to "IFS and parenting", to "IFS informed cooking" (the sky is the limit!)
We will all be sharing experiences, teaching, learning, practicing, and simply connecting with one another. You can expect workshops, panels, brainstorms, and hangouts. Anything really! What happens is up to all of us.
This gathering will be an unconference, a type of an event based on Open Space Technology. We feel it is a model that applies very well to the IFS model: the event takes the role of the Self, allowing for exploring and integrating different flavours of parts and sessions.
WHEN
Date: Oct 9th 2022
Schedule: The event happens from 5pm to 10pm CET / 11am to 4pm EST.
HOW
The unconference format is a fitting reflection of the IFS model. Aside from its parables to the Self (event format & principles) and parts (sessions & participants), we see its promise in bringing a bottom-up approach to exploring how IFS can develop and contribute beyond therapy rooms. We expect the event to forge new connections between IFS and various modalities (e.g. worklife, freediving, etc), to connect a diverse range of practitioners, and to help shift IFS into a more peer-based and mainstream model of practice & culture.
How will it happen?
1. We will meet, and gather ideas: topics for possible sessions, ideas we want to explore, half shaped workshops we would want to try (or fully shaped ones we want to offer again), experiences we want to share.
2. We will together choose which sessions we want and when to have them. 
3. Then we will have those coffee break conversations, sessions/workshops with people sharing similar interests, or with interests we never imagined and want to get to know.
4. To finish, we will harvest together bits of what happened in other sessions and conversations.
MORE
Our last unconference brought together a variety of practitioners and IFS enthusiasts, ranging from game designers, trauma therapists, to those using IFS to support their psychedelic experiences. Among other modules, we held a live IFS session, shared discussions about how to do peer-based IFS, and played a participatory game about harnessing crowd intuition. We are beyond curious to find out what this next gathering will bring.
An unconference, or Open Space Technology based event, is a semi structured event format without a fixed top-down program. Typically, the program is created by the attendees at the beginning of the meeting. Anyone who wants to initiate a discussion on a topic can claim a time and a space. Some unconference sessions (for example at FooCamp or BarCamp) are led by the participant who suggested its topic; other unconference sessions are basically open discussions of the session topic.
We believe that this format is not only aligned with the IFS model (e.g Whoever comes are the right people / parts, it's safe to leave a space anytime, etc), but also promotes one of our key missions, which is which is to source and exchange knowledge between people (whether advanced practitioners of other therapeutic modalities OR persons who learned via personal experiences and experiments. Among the rest, you can expect workshops, brainstorms, IFS sessions, and more. Whether as a curious listener or a courageous contributor, we hope to see you at the event!
We have an FAQ.
We are NOT the IFS Institute.
Note this is not an official event arranged by the IFS Institute. IFS Collective is not an IFSI affiliated entity or individual. Therefore, the IFS Institute does not assume any liability or responsibility regarding its content, or the qualification that attendance to this event may entail.
Attendance to this event shall not entitle any participant to:
take part in any IFSI's arranged official IFS training either of Level 1, 2 or 3
get IFS continuing education program credits
obtain (or meet specific requirements to obtain) any kind of IFS certification or accreditation
Organised by the IFS Collective