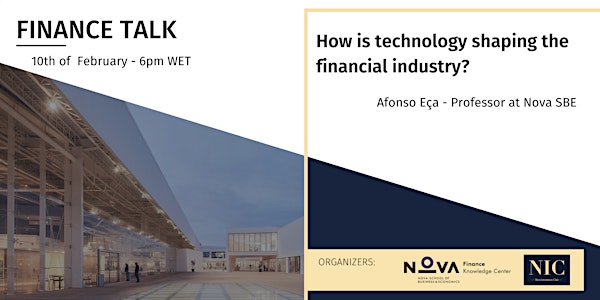 How is technology shaping the financial industry?
Finance Talk on Fintech by Professor Afonso Eça
About this event
Dear students and finance enthusiasts,
Nova Investment Club and Nova Finance Knowledge Center will host a series of Finance Talks. For this Finance Talk, we have invited Professor Afonso Eça, who is going to discuss the role of technology in today's financial market.
This event will take place on Zoom on the 10th of February from 6pm to 7pm Western European Time zone.
We are looking forward to seeing you there!
Nova Investment Club & Nova Finance Knowledge Center
Zoom Link: https://videoconf-colibri.zoom.us/j/89954030786