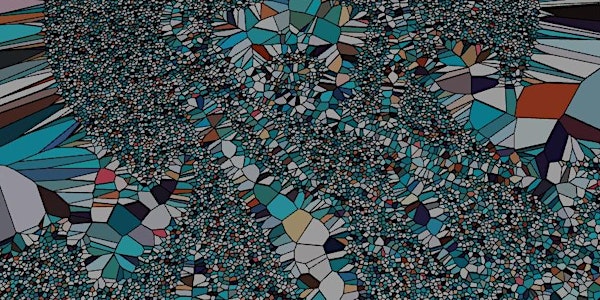 Generative design through image data manipulation (with Grasshopper)
This is a 3-hour beginner-level workshop using the Grasshopper procedural drawing environment.
By Pedro Amado (FBAUP / i2ADS)
When and where
Date and time
Tuesday, February 7 · 2:30 - 5:30pm WET
Location
Faculdade de Belas Artes da Universidade do Porto 265 Avenida de Rodrigues de Freitas 4049–021 Porto Portugal
About this event
The purpose of this workshop is to use the digital image as a source of information to generate drawings, patterns, forms and volumes, crossing in a fluid way the two-dimensional and three-dimensional universe.
Grasshopper is a Rhino3d plugin whose language allows, from visual programming, the creation of generative algorithms. It is a parametric modeling tool that enables a new form of design. Starting from the image as a source of information, participants will be able to contact the universe of data as parameters that drive and control all kinds of outputs, such as shapes, colors, patterns, and lines both in 2D and 3D. The final goal is to produce new compositions in this generative logic from their own definitions, which can be exported to other universes such as virtual reality or 3d printing.
The workshop will be held in Portuguese language, in person, at the PS43 Room, FBAUP (but suitable for English-speaking participants).
——
Requirements
Participants must bring their personal laptop, with Rhino3D software installed (trial version valid for 90 days https://www.rhino3d.com/download/).
The computers must have internet access. You should have the Eduroam access configured to access the wifi within the facilities (an additional guest network will be provided)
The workshop will be held in-person and in Portuguese language but suitable to English-speaking attendants. Participants are required to follow the U.Porto code of conduct: https://www.up.pt/portal/pt/investigar/etica-na-investigacao/codigo-etico-de-conduta-academica/
——
Participants' registration limitation and waiting list
Due to the in-person mode and facility constraints, the workshop registration is limited to a maximum of 15 participants. Registration will be managed exclusively through EventBrite.
If more participants than available slots are interested, a waiting list will be setup. We ask participants who are unable to attend to cancel their registration on EventBrite so that the system can give an opportunity to those on the waiting list to register and attend.
——
More information
This workshop is part of the Processing Community Day 2023 @ Porto: https://pcd.fba.up.pt/2023/
The PCD23 is a free and open-participation event and part of a larger initiative: https://processingfoundation.org/advocacy/processing-community-day-2020. We welcome all members of the local and international community to join us. It aims to promote Creative Computation and Computational Design Thinking.
Additionally to this series of warm-up workshops, the conference program features a keynote conference from Anna Carreras, an exhibition (resulting from the call for works that is open until January 15, 2023), and a final Education Roundtable with a selection of guests from all over the country. Participation in all activities is free, but registration is required.
——
Instructor
Pedro Santiago. Architect, teacher and researcher in the areas of sustainable design and construction, ecology, biomimetics, natural environment, design and digital project with parametric and generative processes. Began collaborating with other professionals in the field of architecture and design while still a student, founded PSPV Architects in 2006 where he develops work in the areas of architecture and design at various levels of action and typologies. Professor at Universidade Fernando Pessoa in the courses of Architecture and Urbanism and Civil Engineering since 2006, teaches the disciplines of project, computer graphics, digital tools and sustainable construction. He also develops research work in the Laboratory of Studies and Projects. He also teaches post-graduation courses at the Instituto Superior de Engenharia do Porto ISEP and at Escola Superior de Media Arte e Design ESMAD.
About the organizer
Pedro Amado (Ph.D., MFA) is an Assistant Professor of Web Design, Creative Coding, and Typeface Design at the Faculty of Fine Arts of the University of Porto (FBAUP). Integrated researcher and member of the direction of the Research Institute of Art, Design and Society (i2ADS), a founding member of the ATIPO, and country delegate for the ATypI. Passionate for digital tinkering, amateur letterpress printer, he focuses his research and development activities on computational and post-digital typography and editorial design, as well as human-computer interaction.