A one day intro to one of the hottest JS frameworks right now!
About this event
Join us here for part I (10-12:30) & here for part II (13:30-17)
In this practical workshop, you will be introduced to React, one of the most widely used JavaScript frameworks with significant recruiter demand 🚀
After this session, you shall be able to:
Create and understand the basics of React components
Build a simple single page app only using the power React
Integrate React with a Ruby on Rails backend working as an API
This workshop is given by Ricardo Otero, Lead Teacher at Le Wagon's Web Development bootcamp 👨🏻‍💻 Ricardo has a rich background in building venture-backed products. Head of Tech at Faber Ventures evolved into him co-founding his own VC backed startup, Hoko, an AI-powered publishing tool. He is now a freelancer while lead teaching.
👉 Some previous experience with JS will come in handy. Join our "Intro to JavaScript" online workshop on Jan 25th!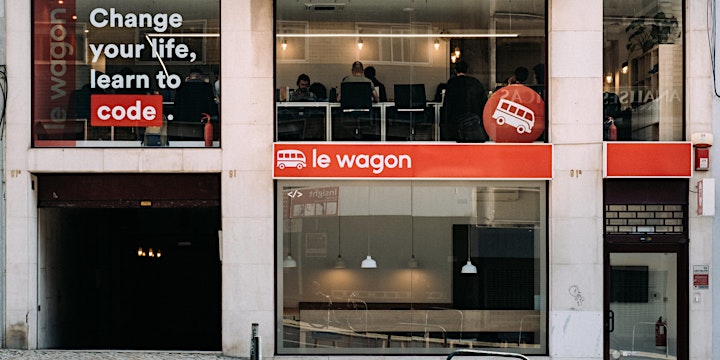 About Le Wagon 🚀
We are a coding school for entrepreneurs and creatives who either want to become web developers, data scientists or would like to acquire tech skills to thrive in their careers. Full or part-time, our courses in Lisbon give you the skills you need to launch your career in only 9 weeks!
Next bootcamps 🗓️
Web Development → 10th Jan to 11th Mar OR 11th Apr to 10th June (full-time)
Data Science → 10th Jan to 11th Mar OR 11th Apr to 10th June (full-time)
Find us on 📲