Meet the Founder of Collective Wonder Herb School, Olivia Fite! Want to take your herb knowledge to the next level? Join our FREE group call
About this event
Want to take your herb knowledge to the next level? Join this FREE 60-minute group call with the founder of Collective Wonder Herb School, Oliva Fite! In this call, we will get a moment to meet face-to-face, ask any questions you may have, and determine if Collective Wonder's 2022 programs are the right fit for you.
The group call will be offered on January 23rd from 1:30-2:30PM EST / 6:30-7:30 PM WET
If you're ready to actualize your dream of becoming an herbalist, hop on the group call so you will have no doubt in your mind that this course is for you.
This special opportunity will only be offered once, so mark your calendar to join us while it's still fresh in your mind!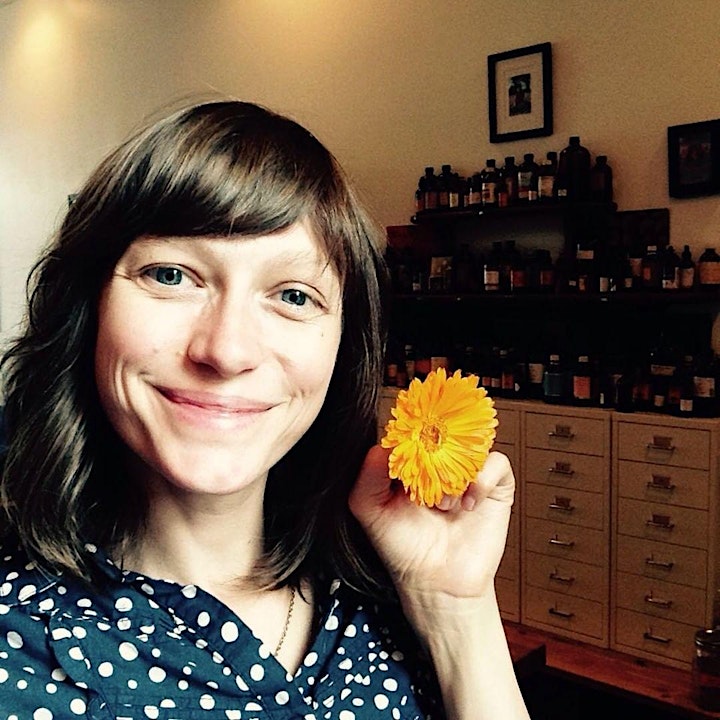 Meet the Founder of Collective Wonder Herb School, Olivia Fite!
Hello! So happy you have found yourself here. I would like to share a little about myself. I have filled many roles in my 40 years on spaceship earth; an artist, a waitress, an anti-racist community organizer, a mother, an art-handler, and a Buddhist (to name a few).
I am a 4th generation Baltimore native. It was not until adulthood that I moved out of the city and found myself living in greener pastors. Plants began to work their way in the more time I spent with them. At first, they were my muse, inspiring films & sculptures in honor of their beauty.
In 2009 I became a full-on devotee of plant medicine, earning a Master of Science in Western Herbalism from Maryland University of Integrative Health. Upon graduating, in 2012, OHerbals was born, a clinical practice, apothecary, and community education space in Baltimore, MD (USA). I have been blessed to work clinically with hundreds of people, helping them find their own individual path towards wholeness and health.
In 2018 I moved to Portugal where I am currently collaborating with other holistic health practitioners, green stewards, and educators both online and in the field. I welcome you to my newest creation, Collective Wonder Herb School, a place to share my love for medicinal plants and traditional ways.