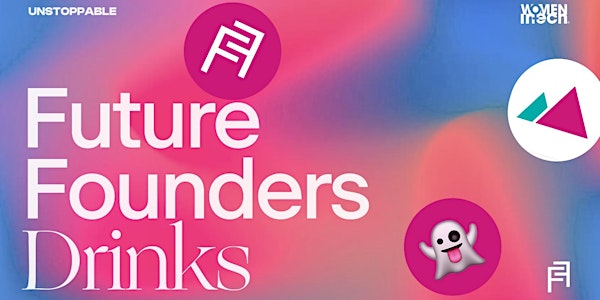 FF Halloween Themed Opening Drinks
FF Halloween drinks.
When and where
Location
Quiosque do Cais Praça Dom Luís I 1200-109 Lisboa Portugal
About this event
Hi everyone!!!
Let us meet and strategize for WebSummit and also talk about more fun and important things in life.
Come and get a FF sticker to wear so you can connect to fellow future founders during the summit.
PERKS
*Costumes optional
*NO sales pitches
*NO guest lists
*NO attendee limit
*YES all are welcome!
To join the video meeting, click this link: https://meet.google.com/ziz-hcof-yrm
Otherwise, to join by phone, dial +351 21 121 2482 and enter this PIN: 396 787 009#
To view more phone numbers, click this link: https://tel.meet/ziz-hcof-yrm?hs=5
Join the FFWebSummit '22 Whatsapp group
https://chat.whatsapp.com/Jvv9iCWavFvCKXVzgFl3Pp
—————————————————————
⭐ Noumena
Looking to scale your business?
Businesses are often overlooked by banks and starved of the necessary financial resources they need to grow. At Noumena, together, we can help finance your future. Download our APP and join the Future Founders group for additional info.
👨‍👩‍👧 RISE
Looking for on-demand talent?
Cut out the middle man, and work directly with pre-vetted talent: freelance Product Designers, FE+BE Developers, and Product Managers. Shortlist in 48hrs, transparent pricing. No-risk trial. Find out more