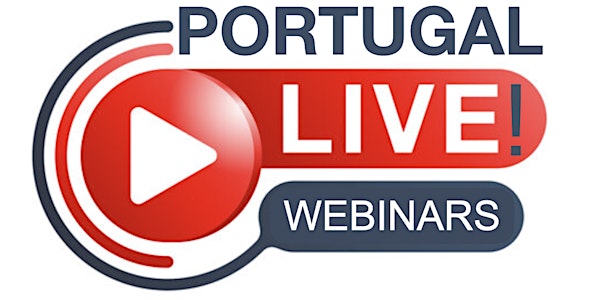 Expats:How Much Does It Cost to Live in Portugal?
Setting Realistic Budgets
How Much Does It Cost to Live in Portugal?
 Setting Realistic Budgets for Portugal Living
Refund Policy
Contact the organizer to request a refund.
Eventbrite's fee is nonrefundable.
About this event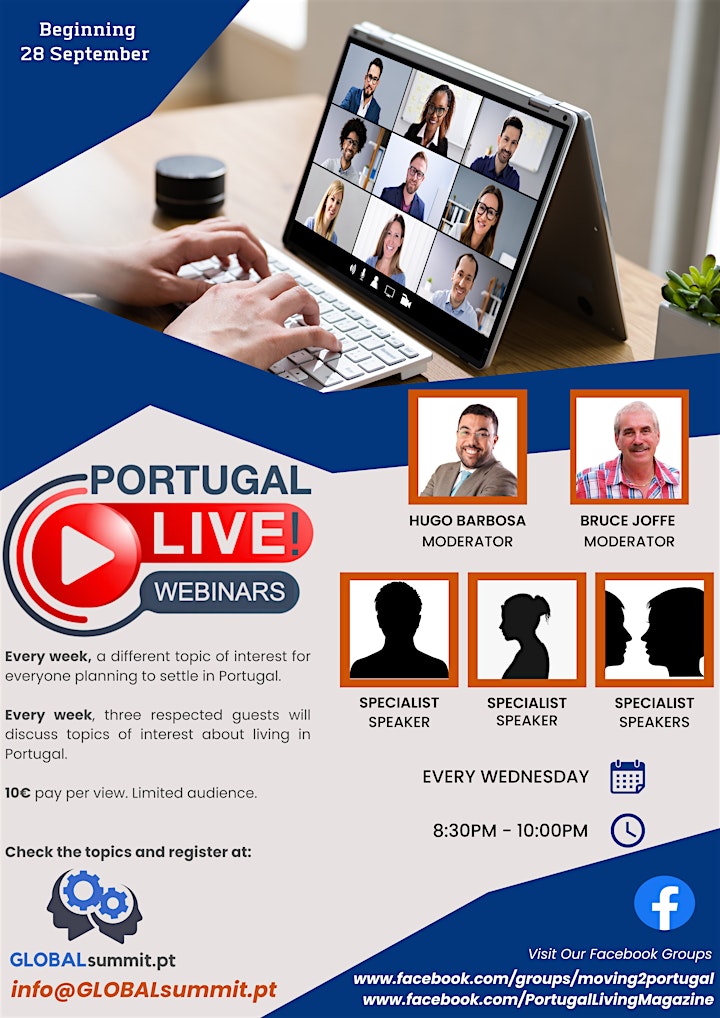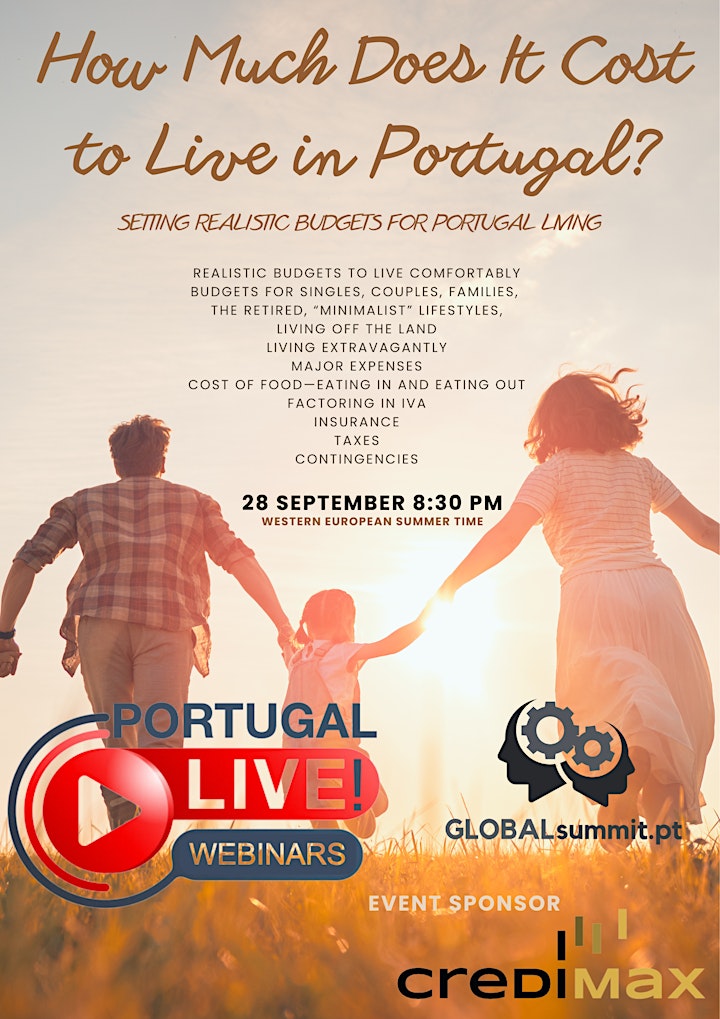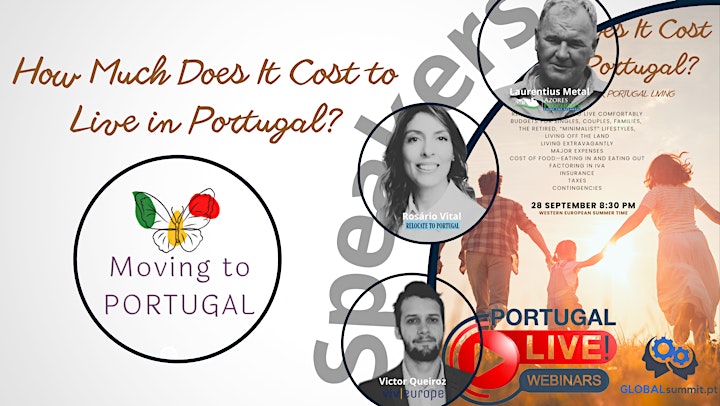 Some of the questions that will be answered:
A major question that keeps popping up is "How much does it cost to live in Portugal?" How would you answer that?
What's a realistic budget for a retired couple to live comfortably – not lavishly – in Portugal?
What about a single person, a digital nomad, living in Lisbon, Porto, or one of Portugal's larger cities?
On the other hand, we hear a lot about "quintalistas"—people who live off the ground for their water, food, and even electricity. What should a "minimalist" expect to pay to live in Portugal?
What are the largest costs of living in Portugal?
Is electricity relatively expensive in Portugal, say, as in the UK?
How much should we budget for food each month?
What about taxes? Will we be paying them here?
IVA is a sales tax—on both products and services. It's 23% here in Portugal. That's a lot! How can people afford to buy stuff here?
Say we want to go out to a "nice" restaurant for a good meal. Is there a range of prices we should anticipate?
Insurance – for health, home, cars, travel, etc. – is a major expense in our homeland. Is it expensive here in Portugal, too?
Any suggestions for setting – and sticking to – a budget?
And contingencies? Like major expense contingencies: a pet needs a major operation … we've been in an accident … we need to replace our computer, refrigerator, or other major "appliance. Without adding debt service to our budget, what do you suggest?