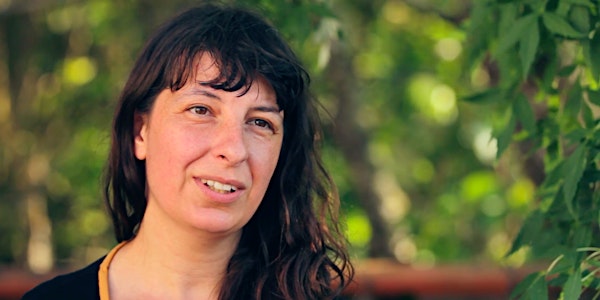 Eternal Forest film and book presentation
When and where
Location
King's College Chapel Strand Lane London WC2R 2LS United Kingdom
Description
Join us for the UK premiere of the film and artist book Eternal Forest by Evgenia Emets, followed by the discussion with the artist and director Evgenia Emets.
About the Project:
Eternal Forest is an invitation to reconsider our fundamental relationship with the forest. Eternal Forest invites the audience to think how we could transform the currently dominant 'extractive' relationship with the forest and why this is an urgent and necessary step. How can we contribute to creating a biodiverse environment which requires decades or centuries, a time beyond our lifetime, to mature and thrive. How do we value something which only our great grandchildren and their ancestors will be able to see fully developed? Philosophical, artistic, spiritual, religious, economic - what are various perspectives - and how can we integrate them so that we can all work together to preserve and rebuild biodiverse forest ecosystems?
Eternal Forest project was launched in May 2018 in Portugal at the art residency Raizvanguarda with motivation to hear and record the voice of the people who live in the villages, surrounded by monoculture plantations of eucalyptus trees. The first stage of the project was completed in 2018 and has three elements: a film, an artist book and visual works based on poetry written during the residency.

About the film and the artist's book:
The film was created in Gois, Lousã and Arganil areas of Portugal, and is based on 12 interviews with Portuguese and International people living on the land in the area, some of which have been directly affected by the devastating fires in October 2017. People share their memories, stories and dreams for the future about forests, in the context of Portugal's ongoing deforestation, growth of monoculture plantations and increasing human 'desertification'. The film is subtitled in both English and Portuguese.
Eternal Forest film trailer:https://www.youtube.com/watch?v=H65Iy3RHOi4&t=0s
The film was shown all around Portugal in 2018 to an audience of more than 1000 people, including a series of panel discussions to raise awareness about the necessity of wild natural forests with the vision to inspire and activate local communities for collaborative action. It was awarded prize in the international film festival CineEco Seia and continues to generate conversations.
Biblioteca Nacional de Portugal, book exhibition, 2018
Inspired by the conversations with people during the making of the film, a poetry series was written which served the basis of visual works and an artist book. The artist book Eternal Forest was exhibited in December 2018 at the Biblioteca Nacional de Portugal and at Linha de Sombra/Cinemateca Portuguesa. More about Eternal Forest artist book: http://www.evgeniaemets.vision/2018/06/eternal-forest-artist-book.html
About the artist:
Evgenia Emets is a multidisciplinary artist and poet. She creates works on the intersection of sound and visual poetry through artist books, calligraphy, performance, and objects. She graduated with MA Fine Art from Central Saint Martins in 2008. She is founder and Artistic Director of Analema Group collaborative collective. Born in the USSR and coming from a multicultural background, Evgenia has changed homes and countries many times. Today she lives Portugal, learning a new language, working on new projects, embracing and negotiating cultural, historical, and environmental legacies of her new home country. In Spring 2018 she produced an art project Eternal Forest, including a series of visual works, an artist book and an award winning film, focused on exploring human relationship with forest, nature, time cycles and our role and place within forest's biodiversity.